Hard wood floors are sensitive and involved a lot of investment. No one should want to spoil the elegant look of hard wood floors with spills and stains. But saving hard wood floors will be tough when you plan to paint or carry on with a work of renovation. However, if such works are carried out without safe guarding hard wood floors; you will be left with no option but to change the floor. This will be rather an expensive decision.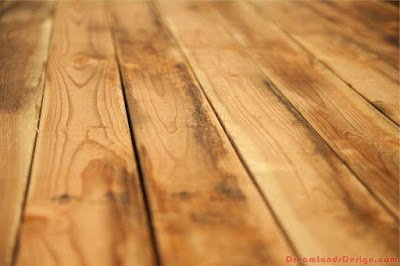 Hard Wood Floor
It will be better to find out ways to protect the floor from such stains. But how that will be possible? Even if construction works are done with maximum care it will be impossible to resist spill offs. You can thus think of covering the entire floor with something. But any protective covering will not be sufficient for your purpose.
You have to actually search one that are meant to protect hardwood floors, is easy to use and cost effective at the same time. Films made of propylene have no pores or micro pores and with these you will have no tension of leakage. You need to stick the film over hardwood floors in such a way that there is no gap in the surface.
Usually, these films are designed for floors. These are water based coatings that can be brushed, sprayed or simply rolled on. To solidify you need to leave these coating for a day in room temperature. These temporary coatings are tough and work well at the time of construction. People are confused whether it will leave marks when peeled off. But you will have no such tension with quality hard surface protection.
There are varieties of covers that you can use to save different areas of house from scratches and stains while renovation works are done. There are many companies in US who are into this business. Before you buy from any one of them assure that the quality is best. But do not forget to consult with the manufacturer about how you can best stick this cover so that there is no probability of damage. If they have a specialist in this field you may appoint him too.