The Bertoia Bar Stool is as versatile as it's gorgeous. Its tall, parametric countenance is able to complement a number of spaces. While most homeowners just assume that a bar stool can only be matched with a kitchen or mini-bar setting, that couldn't be further from the truth.
The Bertoia Bar Stool can, in fact, be used in several unique layout ideas. You just have to unleash your creative side and think where it can function best. Here are 5 ideas that will help you break the ice with this furniture piece:
1. In a Nightclub
A heavy nightclub, bar setting would be the perfect setting to show off the eclectic countenance of your Bertoia Bar Stool. In fact, this stool would pair really well with the tall drinking tables that litter nightclub layouts.
The steel, white, or black finish of the Bertoia Stool is also universally able to complement all sorts of interior design themes, so it would fit really well within the party ambiance of such areas.
2. Stairway Landing Area
If you've got a stairway landing that feels too empty, then you can design a stylish sitting area there with a cluster of Bertoia Bar Stools.
The challenge in this particular usage lies in how you can make the layout as accommodating to the small area as possible, without giving up the circulation integrity of the space.
It's best to feature the stools in a corner or against the wall to get the best of all worlds.
3. As a Pair of Hallway Accent Furniture
Similar to the staircase landing, if you've got an empty hallway, corridor, or foyer, then the Bertoia Bar Stool is the right pick to spruce these spaces up.
Its tall, stylish stature will be the perfect way to add the finishing touch to an otherwise un-furnishable space.
Moreover, the compact aesthetic will make sure that the surroundings feel proportionate and visually balanced, instead of constrained and overwrought.
4. Waiting Area Furniture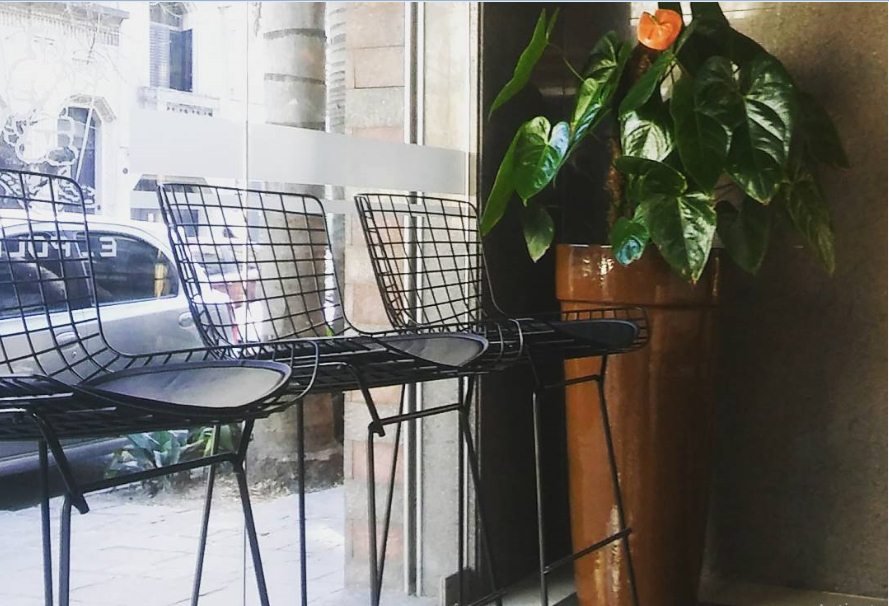 The Bertoia Bar Stool is an excellent choice to furnish small-scale reception and waiting areas with. If you work in a small office or have a tiny business establishment, then using this stool to design a trendy waiting area would be your best choice.
Not only will it help elevate the aesthetics of your space, but this stool will also complement the size of your area. You can even embellish the layout with tall planters, floor lamps, and more.
5. Workspace Essential
Communal workspaces are another great place to be furnished with the Bertoia Stool. If your office or café has a tall booth, then it can be designed with these stools.
They can be placed 3 to 6 feet apart and you can even erect partitions in-between so that the users may have their privacy. Using the Bertoia stool in such a setting is definitely a stylish and unique way to feature it within a space.
So, these are some unique ways to feature the Bertoia Bar Stool within your interior designs. Whether you're working with a commercial or residential space, this stool is versatile enough to complement all!