As a nation, we owe our veterans an incredible debt of gratitude for their service and sacrifice.
But it's not just words that honor them. Active support is crucial in helping them transition back to civilian life successfully. From healthcare benefits to educational opportunities, there are several Veteran services available that every veteran should know about.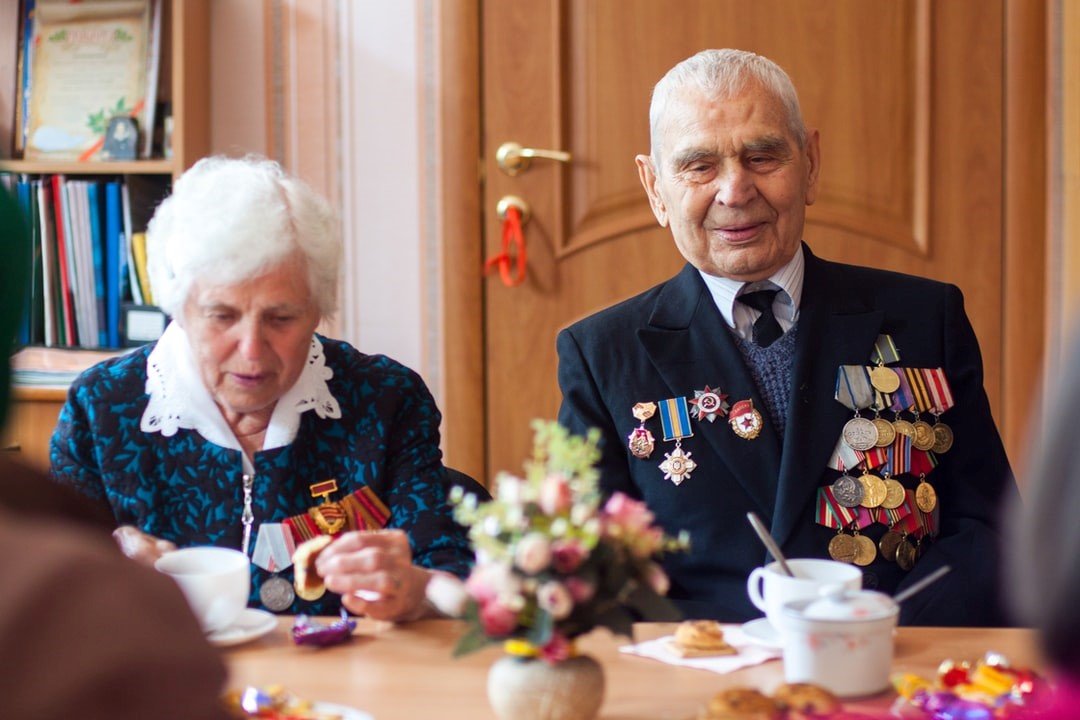 Whether you're a veteran yourself or someone who wants to show appreciation for their service, keep reading for five essential services you should be aware of!
1. VA Healthcare
The Department of Veterans Affairs (VA) offers a comprehensive healthcare system for veterans. This includes:
medical
dental
mental health services
prescription drug coverage
Eligibility
Eligibility for VA healthcare is based on various factors, including service-connected disabilities, income, and length of service. Veterans must have served during a qualifying war, been hurt while doing their job, or have a service-related disability rated by VA.
Veterans must have been let go from the military on good terms. Many veterans are eligible for VA health care but will still get it. This is because there are limits on how veterans can be treated.
How to Apply?
The application process for these veteran care services can differ for each person, but it is easy. The first step is to sign up for health care from the VA. You must complete an application form and bring it to your local VA Healthcare Center.
You may also need proof that you served in the military or are a veteran. Once you're a member, you can use the VA's many healthcare services.
2. Disability Compensation
Veterans who have disabilities that are connected to their military service may be eligible for disability compensation. This is a tax-free monetary benefit paid out monthly, and the amount depends on the severity of the disability.
Eligibility
This benefit is available to veterans rated 10% or more disabled by the U.S. Department of Veterans Affairs (VA). Those who qualify may receive monthly payments and reimbursements for out-of-pocket medical expenses.
Eligibility for these benefits includes being a veteran of the Army, Navy, Marine Corps, Air Force, or Coast Guard; having at least 90 days of active military service; and having a verified disability or injury related to your service. Different eligibility levels are based on how severe or disabling the injury or illness is.
Amount of Compensation
The Department of Veterans Affairs (VA) determines the amount of compensation based on the veteran's disability rating. For a 10% disability, veterans receive $128 a month; for every 10 % increase in ratings, veterans receive an additional $128 a month.
Additionally, veterans with an exceptionally severe disability may be eligible to receive Special Monthly Compensation (SMC). This compensation is provided to help those veterans with a service-connected disability that do not have adequate financial means to pay for basic living expenses.
3. Educational Benefits
Veterans can take advantage of several education benefits offered by the VA, including the Post-9/11 GI Bill, which provides funding for tuition, housing, and other educational expenses.
Other education benefits include the Montgomery GI Bill, the Vocational Rehabilitation and Employment program, and the Survivors' and Dependents' Educational Assistance program.
Eligibility
To apply for veteran educational benefits, veterans must apply and provide supporting documentation to the Department of Veterans Affairs. Eligible family members may submit applications if they meet the eligibility requirements and have provided proof of the veteran's honorable service.
How to Apply?
To apply for veteran services education benefits, a veteran must complete the Veteran's Administration (VA) form 22-1990. After filling the form out, the veteran must submit it to the VA regional office. This form can be accessed through the main VA website.
After submitting the form, it will take approximately thirty days to process and to receive the final decision. The veteran should also apply for any additional assistance from the Financial Aid office at their college of choice.
4. VA Home Loans
The VA offers home loan programs to help veterans buy, build, or improve homes. These loans often have lower interest rates and more favorable terms than traditional home loans and do not require a down payment.
Eligibility
To be eligible for a VA Home Loan, applicants must have a valid certificate of eligibility (COE) from the Department of Veterans Affairs. The COE is evidence that the borrower meets the VA's requirements regarding serviced time, the character of service, and proof of service.
Most veterans are eligible for this loan given the wide range of circumstances which qualify them. However, the VA servicer will have to determine the eligibility of each applicant on a case-by-case basis. Exceptions may apply in certain scenarios.
How to Apply?
Applications can be made online, in person at a local VA Regional Office, or with a lender that works with the VA home loans Program.
To apply, veterans must provide proof of military service, a responsible credit history, and a down payment of at least 3.5%. The minimum loan amount is $25,000, and the maximum term varies by state.
5. Vocational Rehabilitation and Employment
Veterans with service-connected disabilities that make it difficult to find or maintain employment may be eligible for vocational rehabilitation and employment services. These services can include job training, counseling, and job placement assistance.
Eligibility
To be considered eligible, veterans must be discharged or released from active duty under other than dishonorable conditions. This service is available to veterans of all eras except those with a dishonorable or bad conduct discharge.
How to Apply?
To apply, veterans should fill out an Application for Vocational Rehabilitation and Employment (Form 28-1900) and include any supporting documentation for their eligibility.
Depending on a veteran's qualifications, they may be assigned a vocational rehabilitation counselor to work with them to determine their employment goals and appropriate services.
Providing Quality Veteran Services for Those Who Served
Our veterans make great sacrifices for the safety of our nation, so we must be aware of the services they may need. Veterans should regularly assess their needs and investigate the various programs made available.
Call Veterans Affairs to learn more about Veteran services that best fit your needs if assistance is needed. Please don't wait to make use of these services we offer to veterans, as our support and commitment to veteran programs are only a phone call away.
Was this article useful to you? If so, be sure to check out our blog for more helpful content and resources.