What do people say about your salon business? How do they perceive it? How does the salon communicate with its target market, directly or indirectly? How distinctive are its logo, colors, typography, mission & vision statements, and name?
What vibe do clients get when they step into your salon? Your answers to all the above questions explain your salon's brand identity.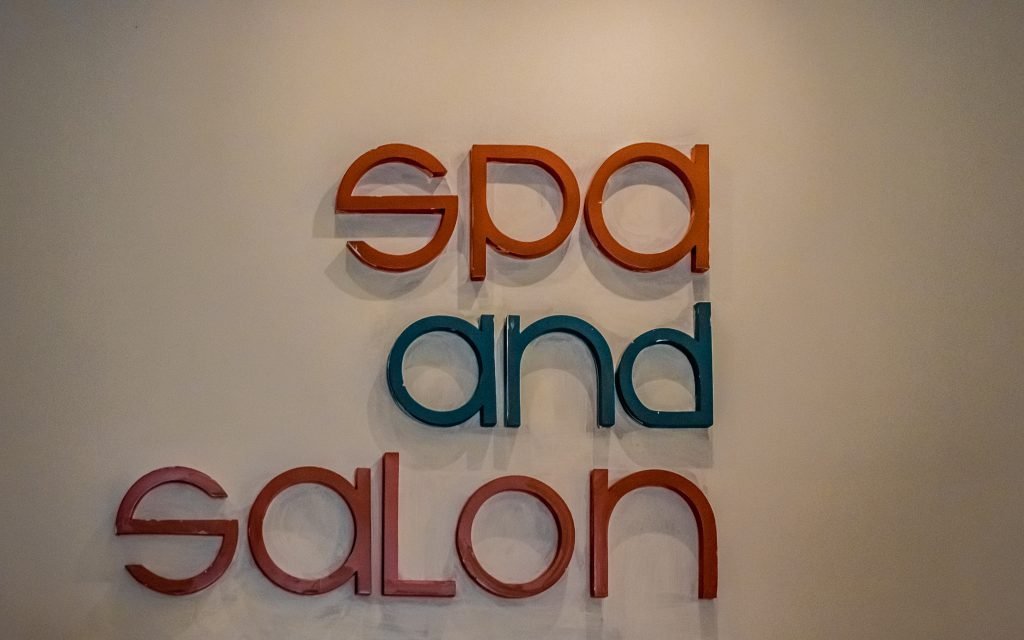 Your salon has a brand identity, whether you created one or not. As a matter of fact, the absence of a brand identity is also an identity in itself. A negative identity, we should add. That is one reason why you should start creating an identity for your salon ASAP.
Another reason is that creating a good brand identity gives clients something to hold onto; to be loyal to. It is hard to carve out a niche for your salon and build a community around it without a known, relatable, and strong brand identity.
With that in mind, now read on to understand the 5 fundamental steps of salon brand identity creation.
1. Define Your Ideal Client
Take special note of this: The purpose of building an identity for your salon brand is to help your ideal client distinguish it easily from the crowd, in a good way. The goal is to speak directly and appeal to that one person who actually finds value in your services.
In other words, you don't want to create a brand that is "identifiable by everybody." That's actually impossible. If you target everybody, your identity will be generic and it won't appeal to anyone.
How do you define your ideal client? There are many answers to this question, but there is only one silver bullet: Investing in top-quality salon software. If it is top quality, it definitely has a top-of-the-line customer relationship management system.
A good customer relationship management system will automate client data collection, analysis, storage, and organization. This includes client contact information, appointment history, patch tests, and digital consultation forms.
As a result, it becomes easy for you to separate quality clients from problem clients. Problem clients are the clients with a history of last-minute rescheduling, bad hair/nail maintenance practices, over-bargaining, and no-shows.
Quality clients always show up, pay for add-on services, are fun to be around, and have no problem paying a little extra for high-quality services. You even look forward to their next appointment.
This goes without saying: Your brand identity should appeal to quality clients and deliberately exclude the problem clients.
Your software will also help you track the preferences of your quality clients, where they live, their social media handles, and their social standing. You can then follow them on social media to see the kind of brands they follow, the topics they are enthusiastic about, and the information they search for online.
Understanding their social standing will give you an idea of where they shop and how they make their purchase decisions.
Finally, your software will track the most booked services, giving you a pretty good idea of why clients choose your salon over the competition. That makes your Unique Selling Proposition. Your brand identity should emphasize your USP.
---
Read Also:
---
2. Assess Your Brand's Current Personality Traits and Characteristics
Now that you know who your ideal client is, go ahead and define the magnet that attracts (or repels) this perfect client to your salon. That "pull factor" or lack of it represents your brand's personality traits and characteristics. Here are a few tips to help you identify your pull factor:
When you open the doors in the morning, with no customers in the salon, which are the top 3 adjectives that mostly come to mind? Let's assume the adjectives are "welcoming", "refreshing", and "colorful." Or it could be a negative feeling, e.g. "boring", "dark", or "empty."
Whichever feeling you get, there is a high chance that your clients feel the same way. And there is a reason why your salon makes you all feel that way. From the colors, floor plan, plants, to the wall art, everything you see and smell in there contributes to that vibe.
If you like the vibe, you should let it define your salon's personality. If you don't like it, you probably should first tweak a few things in the salon before proceeding with the identity-building process.
Note: Different colors evoke different emotions in people. If, for example, you want your brand to communicate a passionate and aggressive vibe, red is the color for you. If you are looking for a happy and friendly vibe, yellow is the way to go. The point is, let your vibe define your brand colors.
Go through your marketing messages, both online and offline. What is their general tone? Pretend to be a random Facebook user, for example, and try to rate the tone of voice that your Facebook profile portrays.
Is it energetic but professional? Knowledgeable and fun? Or is it stale and uninspired? What about your flyers and brochures; are they educative or condescending?
Whatever your tone of voice is, does it appeal to the perfect client you defined above? Is it consistent? Think about that and make the necessary changes.
You know the kind of clients your salon attracts. You even know the colors and voice that gives/could give people the perfect vibe when they interact with your business. But do you still remember your "why"?
Why are you in this line of business; what attracted you to it? Why do you want success so bad; what do you think is in it for you? Someone might say that they started their business to serve a previously under-served demographic.
Someone else might say that they are in it to change how the beauty industry is run. And a different person might say that their dream has always been to style the crème de la crème of the beauty and fashion world.
So, what is your story? Why do you do what you do? Have you gone off the rails or are you still on the course to your "why"? If you are off the rails, would you want to return to the original track or you'd rather redefine your "why" from this point going forward?
Note that you don't have to go back because, as the saying goes, sometimes losing your path is the best way to find yourself. If you already have a good thing going, losing your initial "why" was probably for the best.
Bottom line: Whatever you decide, make sure that the brand image you are creating aligns with the "why" that you choose to guide you to the future. It should be your business motto; your vision statement.
How did you arrive at the current name? Is it unique? Does it capture your "why"? Does it align with your brand voice and vibe? Well, ensure that it does!
3. Decide On the Visuals
By now, you already have a perfect brand tone, vibe, color, and "why". You defined them by first defining your perfect client and brand personality traits. The same guiding lights should guide you to picking the perfect visuals. Among other visuals, decide on:
The perfect logo design: The design should portray your chosen colors, unique selling proposition, and business motto. Make it as clean and simple as possible.
Typography: Which font type and size would you prefer for your logo and brand messages? You should be consistent with your typography.
Imagery: Hire a professional photographer to create a photo gallery that aligns with your brand identity. If you chose a happy vibe, ensure that your images show happy clients and employees.
Video intro/outro: Create a perfect video intro/outro and be reusing it on all your branded videos.
Shapes: Be consistent with your shapes too depending on your intended vibe. Shapes, just like colors, evoke different emotions. Circles, ovals, and ellipses, for example, portray warmth and softness. Sharp cornered shapes such as squares and rectangles portray aggressiveness and raw power.
4. Let Your Identity Reflect on All Your Marketing Materials
This is pretty straightforward: Everything you have done up to this point, let it show on all your marketing materials.
Redesign your website to include your chosen colors and typography.
Post blog posts that carry your chosen tone and vibe.
Always maintain your tone of voice on social media and online review sites no matter how much your competitors and/or malicious reviewers try to work you up.
Ensure that your images are consistent across platforms.
Revise your email greetings to capture your vibe. Add your logo and photos to distinguish your emails from others in your client's inbox.
Print new business cards to capture the new logo, colors, and tone.
Buy new washables (including staff uniforms and towels) to represent your brand colors.
Repaint your salon if necessary.
5. Market Your New Brand Identity
Last but not least, market your new identity. Get it out there and ensure that clients recognize the changes. Start by:
Re-launching your salon as a gesture that you have broken the status quo.
Investing more in local SEO. This will help your salon to build trust with Google and consequently be seen by more online searchers.
Cleaning up your online reputation. Reach out to the disgruntled clients, if any, that you probably have ignored for a long time. Apologize and make amends. Reply to any pending clients' questions or recommendations on social media. Upgrade your online booking system to match your new vibe.
Bottom line: Right all the wrongs that might pull you back to the identity you want to leave behind.
Working with local celebrities as brand ambassadors. Ensure that the ambassadors you work with have a pull factor in your target market and that their personalities align with your salon's brand personality.
Hiring local social media influencers to help you spread the word regarding your new identity.
Leveraging word-of-mouth marketing to create a positive buzz offline about your new identity.
Final Word
Building your salon brand identity is a marathon, not a sprint. You don't have to do it all at once. Take one step at a time, slowly but steadily. You will get there eventually. What you must never forget is to be consistent.