A deck or patio is a must-have expansion for any home. Whether you want a tranquil retreat after a long day at work or to entertain guests during the weekends, a deck is a great place to be while enjoying the beauty of the outdoors.
Aside from serving as an additional venue to unwind or entertain, a well-maintained deck can be a contributing factor to the overall value of your property in case you decide to sell in the future.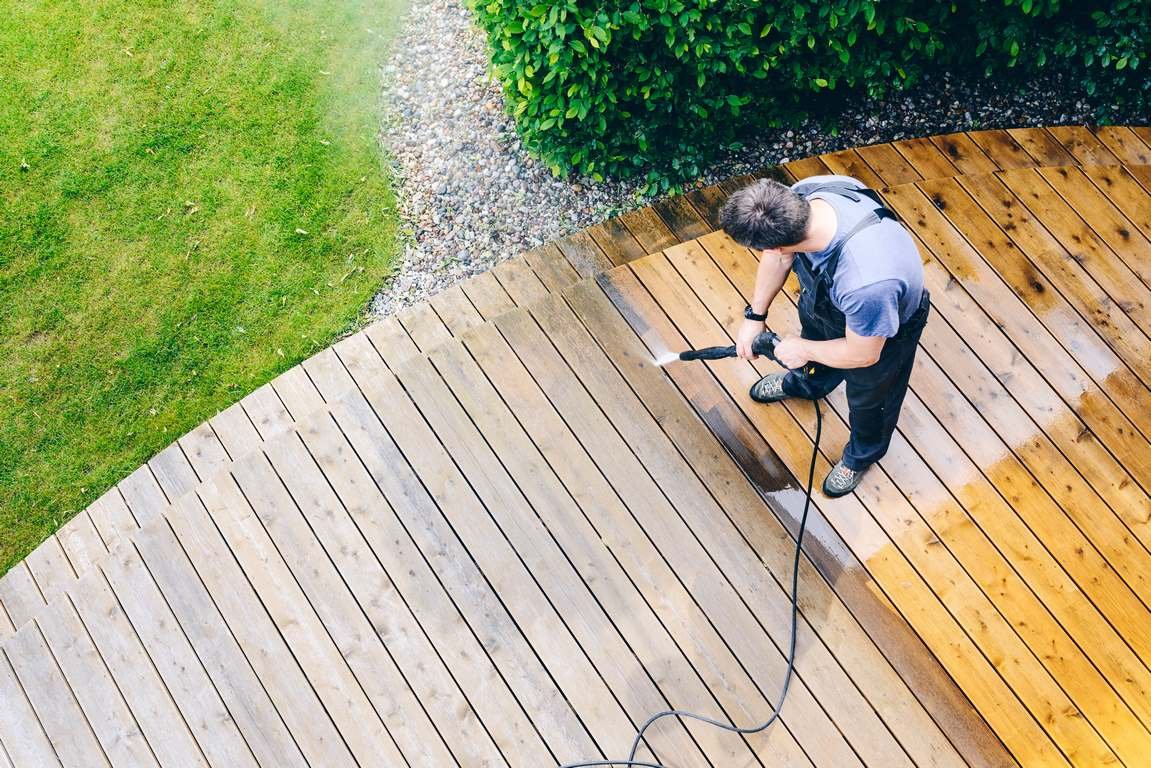 Generally, your deck serves as an extension of your living space. Unfortunately, your deck or patio is also under constant exposure to the elements, much like your driveway. Over time, debris and particles can settle deep into the deck's surface and gradually degrade its appearance.
Keeping your deck in peak condition is easy if you follow a few simple guidelines.
1. Consider Hiring Professional Cleaning Services
For most homeowners, deck cleaning can be a tedious task. However, if you're short on time and want the best results, hiring a professional is a good option.
When you work with a reputable company with years of experience under their belt, you'll get the results you want. You'll also have peace of mind knowing that they utilize the latest tools and equipment and know the cleaning process.
Although you can perform routine maintenance on your deck, you can also consider hiring professional pressure washing services in Greensboro NC, for some deep cleaning and hard-to-remove dirt on your deck.
2. Perform Proper Sealing of The Deck
One of the ways to ensure your deck stays in top shape is by applying a water-resistant sealer. The right sealant will protect your deck from harmful elements throughout the year.
Another advantage of applying a sealant is that it prevents the chance for the wood to break and warp over time.
Meanwhile, if you tackle the task of applying a sealant yourself, make sure you have the appropriate protective gear such as a mask, gloves, and eye protection.
Another consideration to keep in mind is to make sure the deck's surface is thoroughly dry before applying the sealant. Consider doing the task on a warm, sunny day to ensure the best results.
---
Read Also:
---
3. Schedule A Routine Inspection of Your Deck
Keeping your deck in optimum condition is possible by performing a routine inspection. The best place to start is in areas where water is likely to flow, usually from downspouts or any planters you might have on your deck.
Furthermore, make sure to look for any signs of rot or cracks in the stairwell, joists, hangers, beams, and posts. The railing posts shouldn't be loose since they can pose a safety hazard.
Moreover, you should check if the ledger is securely fastened in place with screws and if the deck flashing shows no signs of rust or damage.
In addition, rust formation on the bolts and screws, warping or losing boards, and obvious rotting is potential signs of a problem with a wooden deck. If you have a few boards with obvious warping, consider replacing them with new ones.
Significantly, if you happen to find problems in your deck, even minor ones, make sure to deal with them right away. Immediate attention is required if you want to avoid an expensive repair bill.
4. Routinely Sweep the Deck
If your priority is to ensure your deck stays in immaculate shape, sweep it regularly, especially after a weekend get-together, rainstorms, wind, or snow.
Also, make sure to keep your deck free of debris and dust. Doing so will prevent the undesirable pitted and damaged appearance on your deck's surface.
Same with leaves and branches, they'll soon rot and cause discoloration on the surface as they linger. In some cases, allowing leaves and debris to settle on your deck will likely attract pests.
Meanwhile, if you have a deck with composite planks, you should worry about the gaps in between, which can trap debris and dirt. If you find buildup, a brush with thin, long bristles can reach areas where your broom cannot.
Furthermore, any standing water can cause algae, mildew, and rot if you have a wooden deck. One way to avoid these undesirable elements is to sweep away water or snow right away.
Final Thoughts
Proper deck maintenance should be one of your priorities if you want to make it last for years. Although you can readily get in touch with professionals to get the job done efficiently, knowing these valuable insights on keeping your deck in good shape will serve as your guide in ensuring it lasts for many years.