Table centerpieces are one of the most vital parts of your wedding decorations. However, choosing the right wedding centrepieces can be as challenging as finding the perfect dress for your wedding.
Wedding centerpieces can add aesthetic and elegance to your wedding celebration and leave a long-lasting impression in the minds of your guests.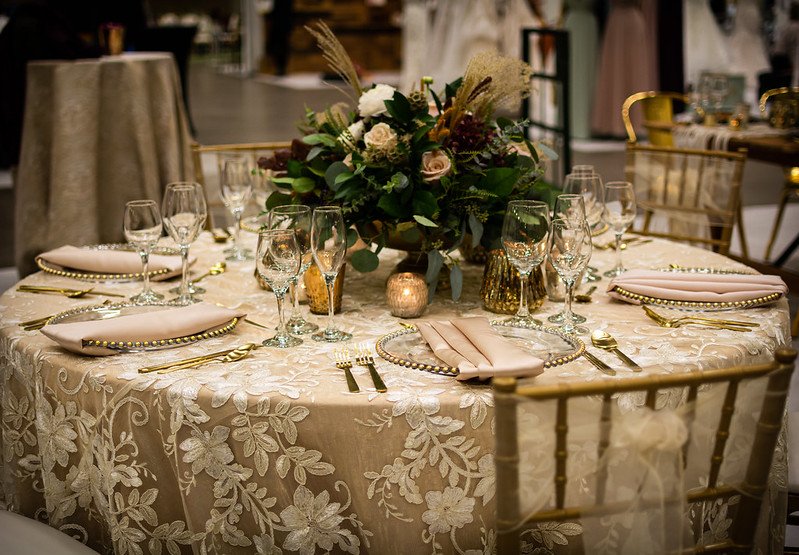 Therefore it becomes extremely important to choose your wedding centerpieces wisely in order to make your wedding day even more memorable and special for you and your family.
Here in this article, we have listed down some of the most effective and crucial tips that will help in choosing the ideal and best wedding centerpieces for your big day.
1. Consider Trends
The latest trends can be one of the best ways of finding the most fashionable and unique style of centerpieces for your wedding decorations. Whether you are planning for classic or modern wedding celebrations, trends can always help you find the perfect centerpieces for your dinner tables.
You can check online social media platforms or other sources to know more about wedding trends. You must also consider seeking advice from your planner for the same.
2. Climate Condition
Another important factor that you must consider while selecting your wedding centerpiece is the climate conditions. Not all flowers can withstand the harsh climate conditions and non-seasonal flowers often tend to get dehydrated or damaged first compared to seasonal ones.
You would definitely not want dead flowers lying on the dining tables when the food is served. You can opt for seasonal flowers as they tend to remain fresh throughout the day.
---
Read Also:
---
3. Size and Dimensions
Not knowing the size of the table while selecting the centerpiece can create a lot of trouble on the day of your wedding.
At times choosing the centerpieces that are not meant for the table can make your decoration look dull and also block the view of your guest and give rise to awkward conversations among the guests. Make sure to select centerpieces of the same size and dimension according to the height of your table.
4. Research for Rentals
Purchasing many table centerpieces at a time can not be a wise option especially when you are having budget constraints. You must make sure to do the appropriate research before purchasing any decorations for your weddings.
Search for companies that offer centerpieces for rent near your wedding location. At times many flower delivery stores also offer centerpieces on a rental basis, make sure to check the website before finalizing anything.
5. Know Your Need
Wedding planning can be quite an overwhelming process. There are many factors that you need to take into consideration to make your wedding day the best day of your life.
Therefore it becomes extremely important to know needs and preferences. You must opt for centerpieces that fit well with your wedding theme, location, and other decorations.
6. Theme and Budget
Lastly, for theme weddings, it becomes important to choose centerpieces that fit well with your idea and other arrangements. You can incorporate candles along with your beautiful blooms to create appealing and eye-soothing arrangements for your wedding.
As a matter of fact, a theme wedding can be expensive, so renting your centerpieces can be the ultimate option for you.
If you are looking for the best and most reliable wedding florist in the market then Moyses Stevens Flowers is all you need. They offer a wide range of quality wedding flowers in London at reasonable prices.