You may have noticed your books getting brittle, your skin becoming itchy, and your lips chapped, especially during winters.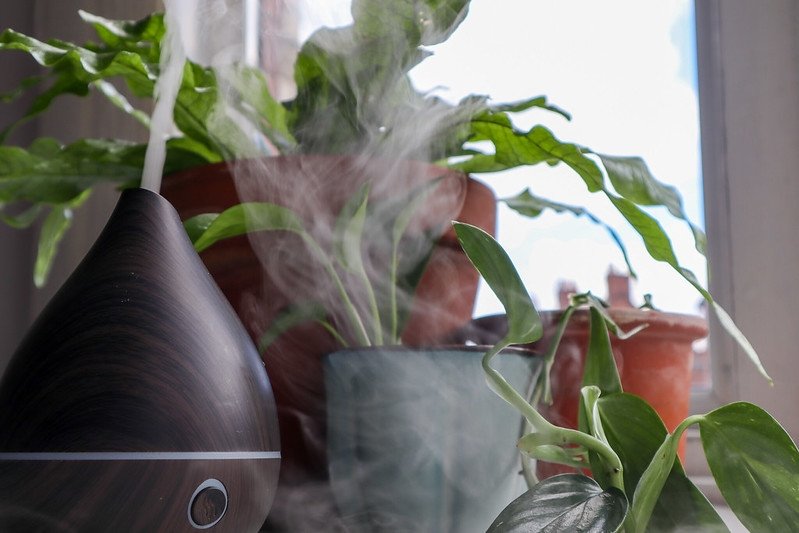 This is often caused due to the dry air surrounding you that has little to no moisture. The number of water vapors in the air, also called humidity, play a vital role in helping your skin stay fresh.
When one artificially regulates the humidity level of an area, it is called humidification. This is integral at the time of temperature drop when the areas become dry and colder.
Read on to learn everything about humidification and how it can help you in the long run.
What is Humidification?
Humidification involves increasing the overall moisture content in the air, making it wetter. The process aims at combating the dryness in the environment and fuels your efforts to make the air damp.
Maintaining the humidity level in homes and office spaces also assists in providing your indoor plants with a conducive environment to grow without hassles.
It is interesting to note that humidification can be best carried out using effective humidifiers designed to raise the humidity levels. Statistics confirm that the overall sales of humidifiers in 2019 crossed over 643.1 million U.S. dollars. This also indicates the growing need for humidifiers amongst people and the effectiveness of humidification.
Top Benefits of Humidification
You can reap a pool of benefits with a dedicated humidification process. Besides leveling up your indoor places, humidification also relieves your respiratory troubles. Below are some of the most highlighted advantages of opting for humidification:
---
Read Also:
---
1.  Keeps Your Skin Moist
The lack of humidity in the surrounding environment makes your skin dry, causing dryness. This can also give rise to increased itchiness and possible rashes.
Humidification allows your skin to stay moist without cracking. This also prevents the flaking of your skin which is often common during winters.
2. Prevents Potential Flu
Humidifiers are well-known to bring down the chances of flu considerably. Research supports that increased humidity levels can deactivate particles of viruses like influenza. This can minimize the possible infection and safeguard your health.
3. Helps Reduce Snoring
Snoring can be a difficult habit to deal with, both for you and the people around you. It is noted that snoring is often increased due to nasal congestion. The surrounding dry air can further worsen the snore by making the airways less lubricated.
Humidification can effectively make the air damp and provide you relief from snoring. It also facilitates easy breathing while reducing the possibility of other respiratory issues.
4.  Provides a Thriving Environment to Houseplants
If you love decorating your living rooms with fresh indoor plants, you would know their need for particular temperature conditions for growth. Most plants lose their moisture during the dry season and end up wilting.
However, you can provide the much-needed moisture to your plants and help them sustain with adequate humidification. This is an excellent way to keep them moist while damping the soil.
5.  Keeps the Cracking of Wood at Bay
Hardwood floors tend to crack due to dry air. Continued damage also makes the wood susceptible to mit attack. This often leads to the shrinkage of the wood in the longer run.
Thus, humidification is considered a crucial step for maintaining hardwood floors and extending their overall life.
Wrapping Up
Knowing everything about humidification can help you make the best choice for your home and office spaces. Offering a plethora of benefits, a reliable humidifier can completely transform your way of living.