IT might be quite
fashionable
to turn up the thermostat's knob or install a new radiator to keep your house warm this winter. But you might want to keep in mind that the substances used in the average boiler or radiator – like
oil
, or
kerosene
, give off harmful noxious gases that pervade the air around your house and pose a threat to the health of your loved ones and your own too.
So, instead of investing such a lot of money and effort into something which eventually harms you, it is better to make an informed decision and opt for biomass fuels. The most suitable ones would be wood products, wood pellets being quite an effective choice in this case.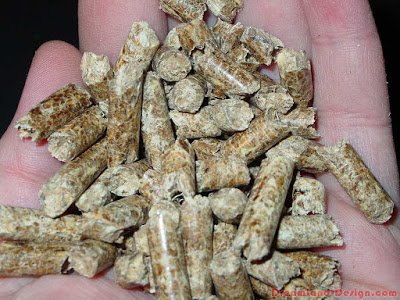 Wood Pellets
Wood Pellets
Since 1999, a number of technological appliances that use wood pellets to emanate heat, have been manufactured and released into markets all over the world. These devices include pellet stoves, heating furnaces and so on.
These pellets or Træpiller (as the Danish refer to them), are a great source of thermal energy, as they are usually dense in texture (no wonder from the process of compression that they have to undergo), and pack in more Joules of energy than they have moisture content, a feature that gives them an edge over firewood.
These pellets have a lot of benefits. First of all, they are really low in moisture content (most of them range around 10% – 12%), and secondly, they are structurally strong. Also, they have give off less ash and burn for longer periods of time.
As the prices of fossil fuels register relentless increase, wood pellets have been gaining popularity in large parts of Europe specially in Denmark and North America. It is wise to use them as a source of warmth. You can purchase these pellets from any local online firewood store.