Who among us doesn't want to decorate our humble abode and make everyone fall in love with it? No matter how many times we check our bank statements and tell ourselves to cut down our expenses, it doesn't stop us from making efforts to revamp our home and enjoy a fresh look.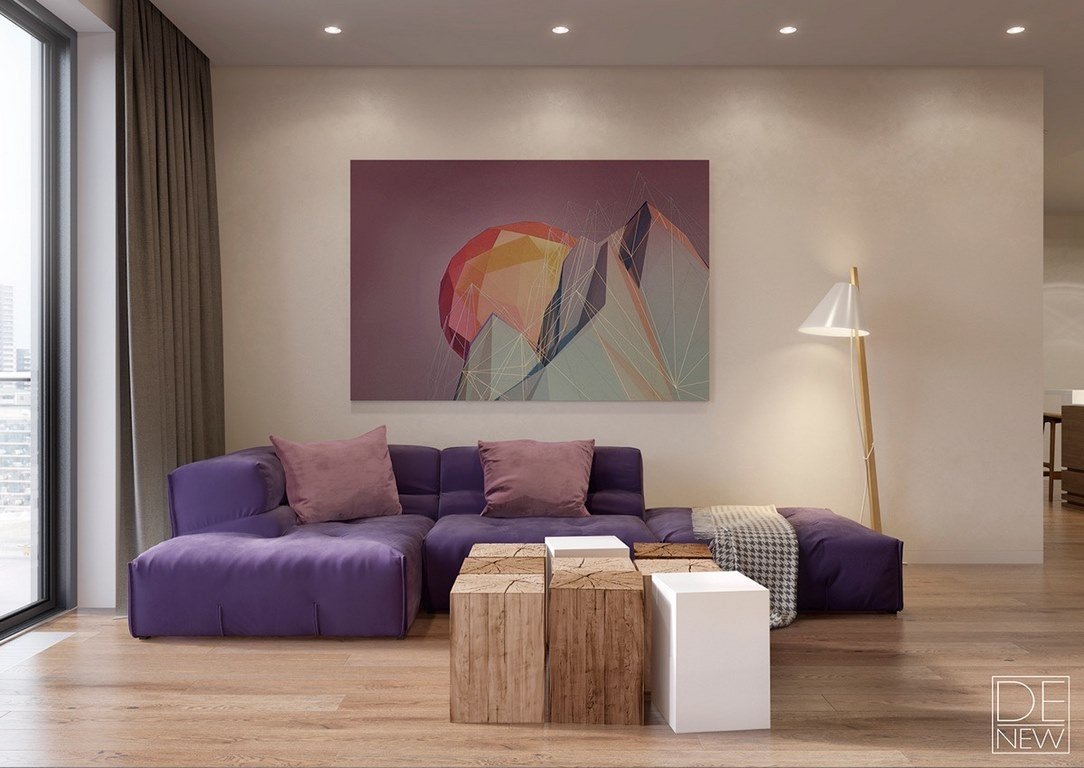 Well, don't worry! You don't have to spend a fortune to make changes to your home decor. Here, we have come up with simply amazing home decor ideas to increase your bang for the buck.
Let's get started!
---
Read Also:
---
Try Hanging Some New Art
The first simple way to revamp your home is to use the corridor walls, as well as the passageway. Feature these walls by turning them into an art gallery. It can be anything, including photos, just mix everything up!
You can put quotes, decorative plates, mirrors, or any photos. Aside from this, you can add a new level of depth to your decor with featured artwork.
Explore the Wall Decor Galore for exceptional artwork related to architecture, botanical prints, contemporary art, nature photography, coastal art, and many more!
Go for a bold color, such as a confident blue. It will provide you with maximum impact for minimum dollars. Moreover, hanging large, featured wall art is an ideal solution if you don't want to paint the whole wall.
Plan For a Big Statement
Pick anything that gives your home a classy feel and makes a big statement. For example, you can add a big piece of canvas art on the wall.
You can place a large, fancy vase in the corner. Or, a modern piece of furniture, such as an accent chair, bar unit, etc., will also accentuate the home's look.
Get Cozy
Buying new throw rugs and linen is an instant cozy hit! It is indeed a quick addition that can be mixed and matched the way you want.
Moreover, it won't feel heavy on your pocket. If you often use a sewing machine, you can buy some flat sheets and sew them together to create a custom cover.
Like linens, fresh cushions can also enhance the decor of your home. There is a plethora of colors, textures, and sizes that will give instant depth to a bedroom or a living room.
Even better? They are pretty simple to style. Make sure to check the color palette before you buy the cushions.
Go Green
The easiest, simplest, and best pocket-friendly way to improve the aesthetics of your home is by adding indoor plants. You can't go wrong with adding greenery as a part of your home decor. Whether it is the colorful or neutral background, they will always pop up!
Be it big indoor plants, plant frames, or hanging plants; you can choose any of these. Adding natural photography is another low-cost substitute and a hassle-free way to lighten your space.
Bring Home the Outdoor Vibe
You can grab wooden or wicker furniture that is designed for outdoor use but suits your indoor decor too. This type of furniture is not only affordable but is also durable. Check out the garage sales and find out second-hand pieces that make perfect additions to your home.
Besides, you can paint one-third of the wood furniture in ornaments white or charcoal grey. It will make the most antique pieces blend nicely with your home decor.
Upcycle
There are endless upcycling home decor ideas on a budget. Repurposing the abandoned things is good for your pocket and the sustainability of the planet. On top of it, upcycling is as fun as it is cost-effective.
Don't deviate much from the actual era of the piece you are upcycling. Just make sure that it will complement your home's existing decor. For example, you can add vintage art to pull the look.
These are just handfuls of the easy home decor ideas that won't cost your much. It will improve your home's aesthetics and make it look modern, classy altogether.