Your deck is one of the key features of your backyard. On your deck, you can gather with friends and family, spend some quality alone time, soak up the sun, barbecue, dine and enjoy a wide range of activities.
Your deck also adds variety to your home's appearance and value to its resale. But when it comes to railings for this important backyard feature, not all materials provide the same benefits.
Learn how aluminum is the right choice for your deck railings and why you should use this durable metal to update your deck.
Benefits of Aluminum Railings for Your Deck
Aluminum deck railings offer many benefits over other types of railings. These advantages include:
---
Read Also:
---
Resistance to Weather and Rust
Because aluminum is non-ferrous, it does not rust or corrodes. It is the among the most weather-resistant materials you can use to rail your deck. It endures through rain, intense UV rays, ice and snow.
Easy to Maintain
Aluminum railings require minimal maintenance, especially when compared to wood. You do not have to repaint aluminum, apply protectant or stain it.
You can go maintenance-free by choosing powder-coated aluminum for your deck railing project. You only need to clean the railing surfaces occasionally.
Even this cleaning is easy, only requiring a garden hose to spray surfaces down or a bucket of water and sponge.
Attractive Appearance
Your home's value is wrapped up in its appearance. From the back of your house or its grounds, your deck's appearance either enhances the value or decreases it.
Aluminum railing enables you to increase the value of your deck by choosing from a wide selection of designs, patterns and colours that suit your home's aesthetic.
These materials blend well with other aspects of your architecture and property design.
Low Cost
Other deck railing materials cost much more than aluminum. Wrought iron and steel add immense up-front costs when you install a new railing system.
Wood can seem economical, but you must replace this wood every five to 10 years, doubling, tripling or even quadrupling your deck cost over the time of your homeownership.
The affordability of aluminum deck railings is a one-time investment that requires no further maintenance costs, too.
Comparing Aluminum to Other Deck Railing Materials
The most commonly used deck railing materials include aluminum, steel, wood and vinyl. So how does aluminum stand up when compared to its competition? This durable material actually shows greater value than any of the other railing types.
Steel requires repainting every few years, just like wood. But most aluminum railing is powder-coated, providing a long-lasting and maintenance-free finish.
Steel also weighs much more than aluminum, making it difficult to handle, transport and install. To its lightweight quality, aluminum adds great flexibility at the time of installation.
Using only a mitre saw, you can custom fit your aluminum railings. With steel, you need a range of installation equipment, such as cutting torches and special grinders.
When compared to wood, aluminum stands out for many reasons. Aluminum does not rot like wood, nor does it require ongoing maintenance to keep it looking good. Wood rots and needs repainting every two years, on average.
You likely have to treat your wood deck railings with chemicals, too. Aluminum requires no special treatment and comes ready to install and enjoy.
Vinyl enjoys some popularity among homeowners installing deck railings today. But these homeowners quickly learn that vinyl expands and shrinks.
Aluminum, on the other hand, maintains its dimensions and shape despite inclement weather and temperature extremes. As vinyl expands and shrinks from day to day or season to season, it deteriorates. In only a few years, you notice that the vinyl does not look as good as you hoped.
This is especially true when the vinyl cracks and fades under sunlight. UV rays do not really affect powder-coated aluminum, with this material keeping its original colour for a long time.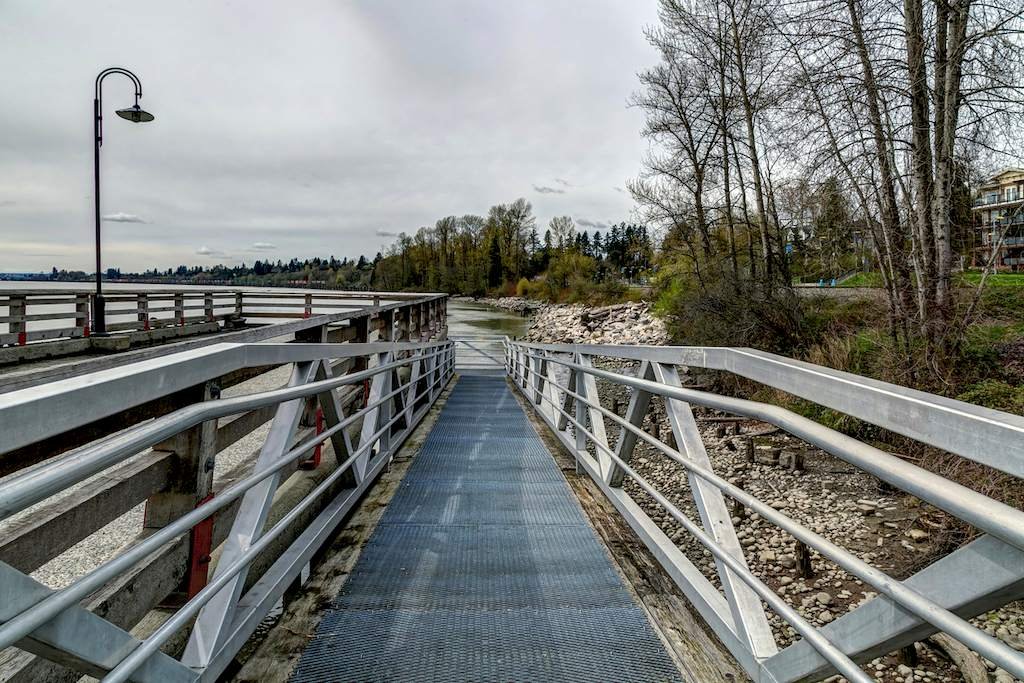 Choosing the Right Deck Railing Material for Your Backyard
Your deck should provide a relaxing space to enjoy your free time. If you use the wrong deck railing materials, you can instead find yourself having to maintain the deck too often and fighting the outdoor elements to preserve your railing strength and beauty.
Using aluminum ensures ongoing deck enjoyment and the maintenance-free durability you need to improve your backyard deck and overall home value.