We All Want Package Deals! Right?
With the crazy abundance of options and easy access to variety, we have become adamant about getting the best bundle.
Modern-day man doesn't want to compromise on any trait. Quality, quantity, strength, and endurance, everything should be in the bundle to truly appeal to him.
The same goes for the materials we use in our daily lives.
With glass comes fragility. This soft spot was ruled out by toughening the glass through an extensive heating and cooling methods.
However, the pursuit to find the best material hasn't ended yet. Plexiglass is a product of this quest.
Plexiglass or acrylic glass is a petroleum-based thermoplastic material that has come to the limelight due to its high optical clarity and strength value.
Due to these exceptional trails, acrylic glass is truly replacing glass in many applications.
From as little as picture frames to as mighty as building facades, acrylic glass has lots of applications in our daily lives.
Here we will discuss some of the uses of acrylic glass in residential and commercial settings to give you an overview of the widespread applications of acrylic glass in our surroundings.
Applications in Residential Settings
Let's start by exploring the applications of acrylic glass in our day-to-day life. So that you will be able to spot acrylic glass around you!
Glass Cabinets
We'll call them glass cabinets because apparently, acrylic glass looks exactly like glass.
Plexiglass cabinets are pretty popular in homes, especially in kitchens. Why so?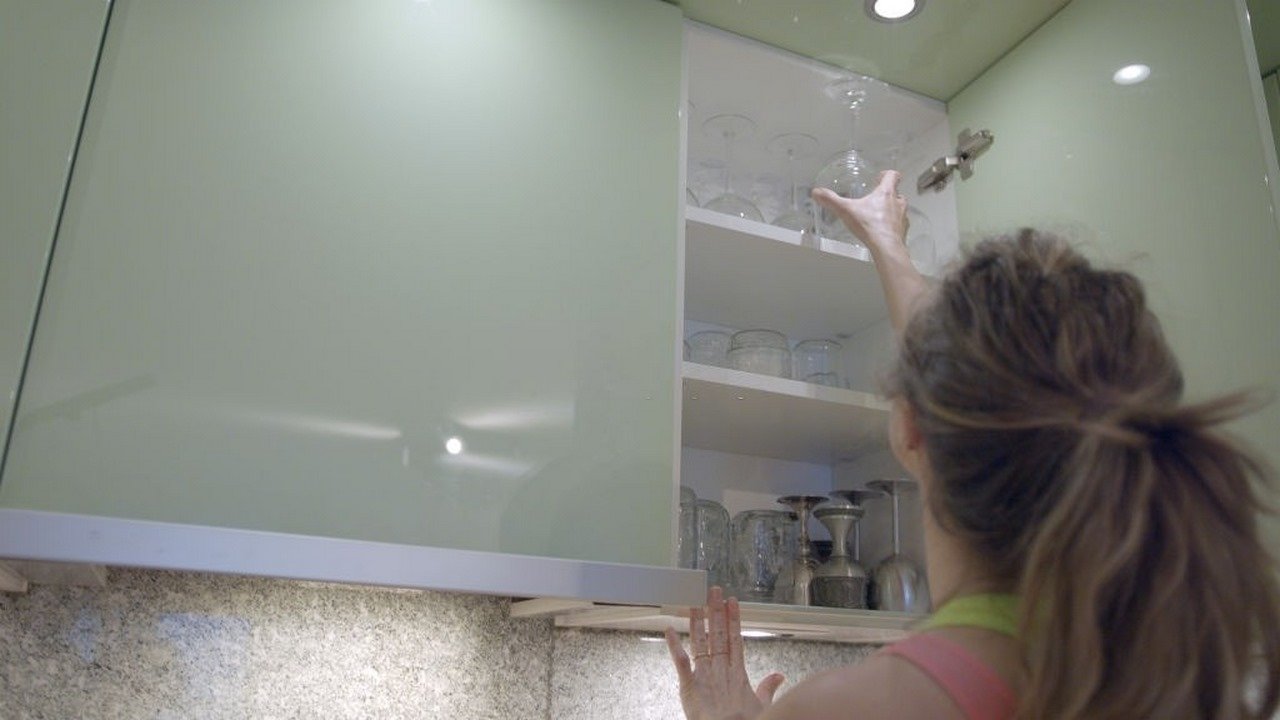 Well, there are a number of reasons.
Acrylic glass is shatterproof which suggests that it is kids-safe. Therefore, homeowners generally prefer acrylic glass cabinets over ordinary glass cabinets.
Acrylic glass is like a jackpot for homeowners. You can flaunt the aesthetics of glass with acrylic without worrying about it getting damaged.
Acrylic cabinets are easy to install. They are available in a wide variety of colors, designs, and styles. You can easily pick the design that goes with your home interior.
---
Read Also:
---
Low Maintenance Plexiglass Glass Shelves
Floating shelves are a great way to boost the storage space and aesthetic value of the room.
Wooden, cardboard, and other such materials were conventionally used to make the floating shelves.
Glass replaces those floating shelves due to its exceptional visual appeal.
However, you have to be careful of what you put on the glass shelves because they can only hold a certain amount of weight. Acrylic glass floating shelves have fixed it.
Acrylic glass has a high load-bearing capacity so it is preferred in making the floating shelves.
Plexiglass shelves are easy to install and require low maintenance which justifies their high demand among the homeowners.
Durable Shatterproof Window Glass
Acrylic glass is the ultimate choice for windows. It's durable, shatterproof, transparent, highly customizable, and effectively holds up against harsh weather conditions.
Moreover, acrylic windows are available in a plethora of design options. All these features qualify the acrylic glass as the perfect window replacement glass.
Home Furniture
Acrylic glass has truly taken over the furniture industry.
The modern-day minimalistic design needs require lightweight, strong, and aesthetic structural material.
Glass, sure, has high visual appeal but it comes at the cost of strength. Acrylic glass fulfills all these requirements.
Therefore, it is extensively used in home furniture and decor elements.
Applications in Commercial Settings
Acrylic glass has not only influenced the residential needs but also changed the course of action for the huge scale commercial projects.
Some prominent applications of acrylic glass in the commercial environment are listed below.
Windows And Doors
Just as in residential buildings, acrylic glass is preferably installed in the windows and doors.
The constructors choose acrylic over ordinary glass in most cases due to its high optical clarity, durability, and strength value.
Weather resistance is an added quality that makes acrylic glass perfect to be used in windows and doors.
Some commercial buildings have whole facades made up of acrylic glass.
Skylights
Skylights are meant to illuminate the interior with natural light. So a material that allows more light to pass through is definitely better to be used in skylights.
Although it seems like glass is the most translucent material.  In fact, acrylic glass allows more light to pass through than ordinary glass.
This ability of acrylic makes it a perfect pick for skylights and glass ceilings.
Glass Flooring
Glass flooring is highly valued in commercial settings. It boosts the aesthetics and building value so contractors choose glass flooring to give the building a high-end look and feel.
However, glass is not that strong to serve as the flooring material. Using toughened glass for flooring will put a strain on the overall budget.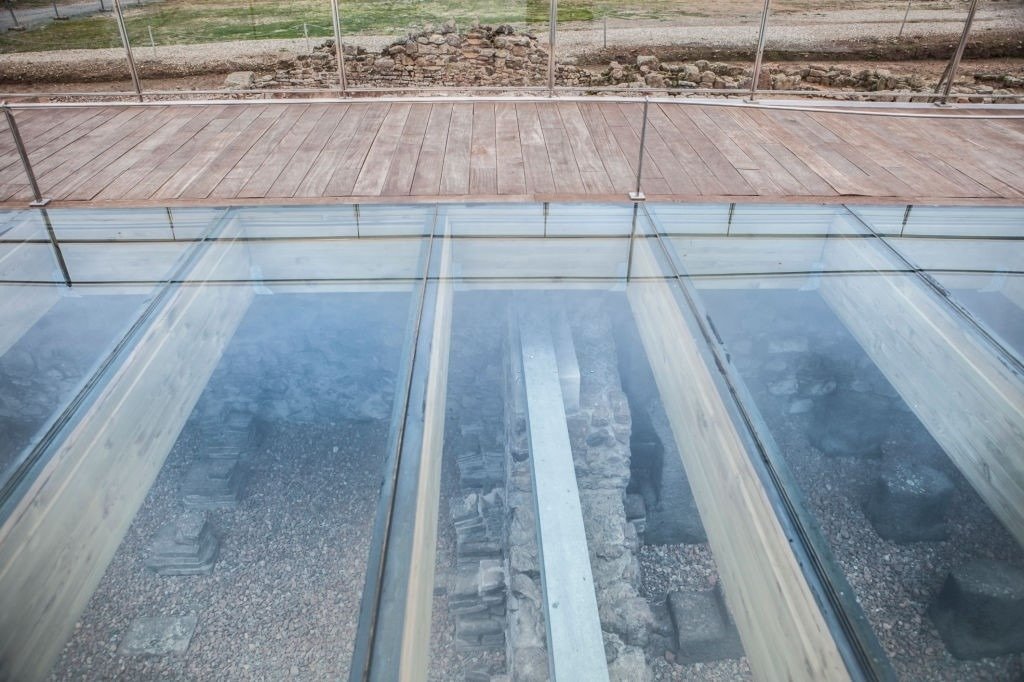 The acrylic glass comes to play in this case. Plexiglass flooring looks uber-chic and enhances the property value.
It can stand the daily wear and tear without losing its visual appeal, so acrylic flooring is a win-win.
Retail Displays And Tradeshows
Owing to the transparency and strength of acrylic glass, it is used in commercial display units.
The retail stores opt for acrylic glass displays due to their aesthetic value and impact resistance.
Similarly, in tradeshows and commercial exhibitions, acrylic glass display units are employed.
The design versatility of acrylic also allows each business to stand out with its unique display units.
Let's End the Discussion
The applications of plexiglass go far beyond the above-mentioned uses. Industrialists are still exploring its applications.
And with every passing day, acrylic glass is gaining more popularity.
Whether you are a constructor, homeowner, or design enthusiast, acrylic glass has every property you seek in a material.