Are you aware that spending on home improvements crept higher by 3% in America recently? If you're hoping to install a fence on your property, you may be concerned about costs. But fortunately, if you know what goes into the process, you could be able to find ways to trim some dollars from your bottom line.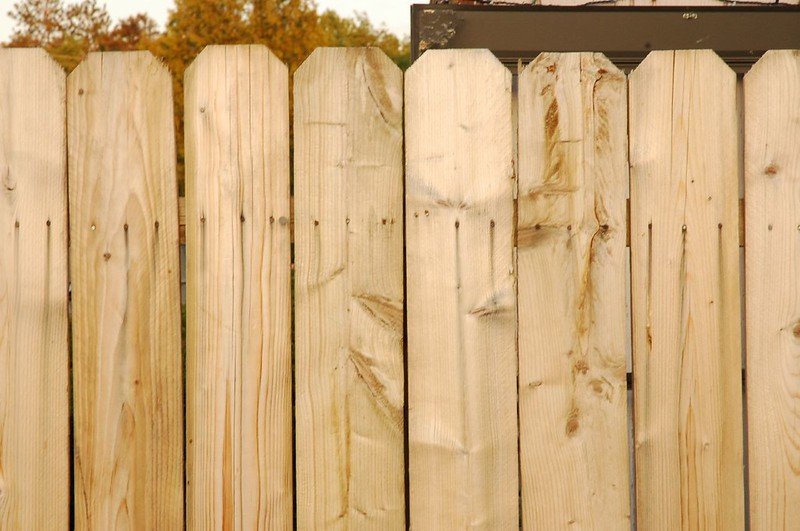 Before you begin pushing posts into the ground or hiring a contractor, keep reading. We'll tell you about the average cost of a fence!
Consider the Fence Materials
Are you interested in a wood fence, or would you prefer a chain-link version? Other options include wrought iron, aluminum, and composite. You also can find vinyl and steel fences.
Wood fences offer versatility as an option in that you can stain or paint them. Their natural appearance makes them appealing, too. While pine fences are an affordable option, you may approach $20 per square foot if you go with fancier wood like redwood or cedar.
With wood, you'll need to paint or treat the wood regularly to avoid rot. Vinyl, on the other hand, won't require much maintenance at all. And if you want to save money and install a fence yourself, chain-link fences are the easiest choice and will last a long time.
Steel, wrought iron, and aluminum are among the most expensive fence materials. Depending on the size of your property, you could expect to pay over $5,000 to have fences with these materials installed. Aluminum and steel can provide the antique look of wrought iron while offering more durability, however.
---
Read Also:
---
Location Impacts Fence Prices
Ideally, you'll be able to install home fencing on flat land with softer soil. If you're installing a fence on hilly terrain or you have a lot of trees in the way, the cost of a fence could go up.
You may need grading to ensure that the land is level. Or you may require more creative installation solutions to work around sloping yards. Grading your land could tack on a few hundred dollars to the price, if not more.
Do you know where your property lines are? If you don't, you shouldn't start mapping out a fence until you've checked to see if there is a survey. If your county doesn't already have one on hand, you can hire a surveyor to plot your property lines for you.
While this may cost around $500, it is worth it! After all, you don't want to aggravate a neighbor by digging into the land that actually does not belong to you.
You should also contact your local utility company before breaking ground on a new fence. There may be underground powerlines that could be dangerous if you or a contractor hits them when digging. If any lines are in the way, you could end up rerouting your fence plans — and that could cost more.
Look at Labor to Install a Fence
Don't overlook other tasks, like removing an existing fence. And if you have an iron fence that's lodged in the ground, you might need to pay $5 per square foot for a professional to remove it. They'll get the job done more quickly and know how to dispose of or recycle the old posts.
Since fences should be set in concrete, you'll need to do a lot of digging, mixing, and pouring to end up with a sturdy fence. And if you outsource all of the labor, that can ratchet up the price. Before you or a contractor dig into the ground, make sure you know if your city requires a certain depth for the installation of fence posts.
Will you want to add a gate to your fence? If so, expect to add a few hundred dollars to the price. For a gate that accommodates a vehicle, you may spend over $1,000 to add this feature.
Go to SK Exteriors when you need help determining the right type of home fencing. Professional fence installers can provide a quote and offer solutions that will mesh with the rest of your property.
Remember to Get Permits for Home Fencing
Your local building codes may mean that you need a permit to put up a fence. On top of that, you might be limited in terms of your fence's height. It's always better to check first and be prepared to spend upwards of $500 to get a building permit.
Along the same lines, if you hire a contractor, check to see that they have the credentials for the job. In other words, ask for proof of insurance and licensure to do business as a contractor. If someone sustains an injury when installing your fence, you don't want to be stuck paying the medical bills.
Fence prices can start at $1,000 and exceed $5,000 depending on the scope of the project. But if you follow the regulations and choose an experienced contractor, you should get a fence that lasts a few decades.
While the costs can add up, remember the benefits of fence installation. You can enhance curb appeal with an attractive fence defining the edge of your home. You'll be able to block out unsightly views and add privacy to your property, too.
Further, fencing offers the benefit of security, especially if you live near a busy road. Consider working with your neighbor to share the cost of a fence. Alternatively, you can find the materials and pay someone else to install them.
Understand the Cost of a Fence
If you want to install a fence, it pays to do your homework on materials first. Figure out a type of fence that enhances your property without gouging your budget. And shop around for materials and contractors that will make the job easier.
For more tips to upgrade your property, check back soon for new articles!