When you buy a home, you could be forgiven for thinking that the fence around the garden will last for many decades, especially if your property is brand new.
Unfortunately, this is very rarely the case, and for many people, it can come as something of a shock when they realize that a few years into living in their new home, the fencing in their garden needs to be completely replaced.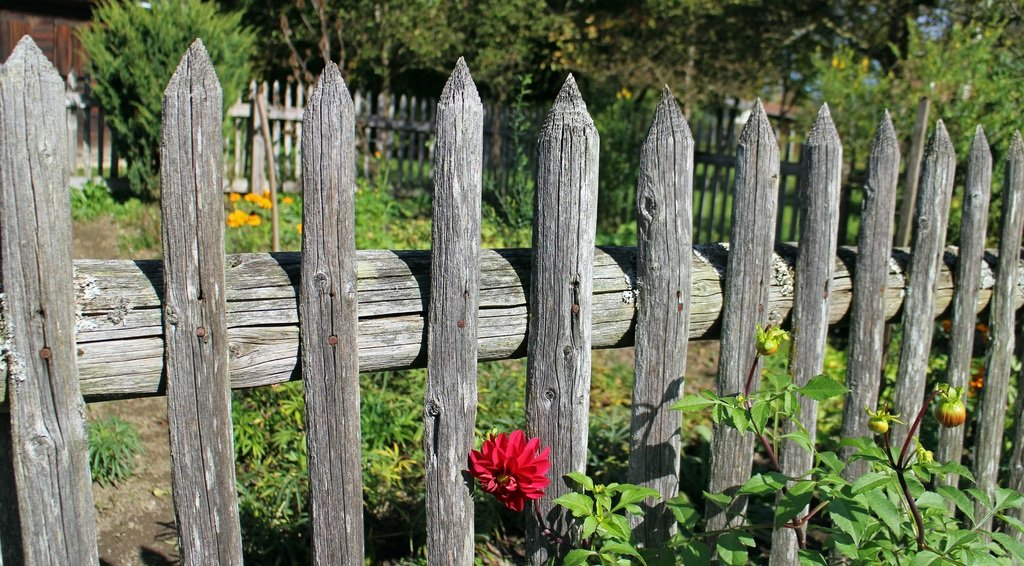 Of course, the need to replace a garden fence will vary based on the material that the fencing is made from.
The majority of gardens have plank-based fences that are made from wood but based on where you live, you may have wicker fencing or even steel, especially if you live in an urban area.
If you are new to the property and aren't sure if your garden fence needs to be replaced, it can be a bit of a head scratch.
Is it worth having somebody come out and simply do repairs, or is it more cost-effective to remove and replace the entire fencing? This short guide will introduce you to the key signs that it is time to replace your garden fencing.
It is Leaning
A leaning fence is never a good thing, and it is a sign that any fixtures securing it to the ground have come loose or that the wood your fence is made from is starting to warp due to the weather.
In this instance, you should aim to search for fencing companies St. Louis that will be able to come to your property, assess the condition of your fence, and offer you the best guidance on how you can either have it replaced or repaired.
In many cases with leaning wooden fences, it may simply be that the support structures rather than the fence itself need to be replaced. You should only have this determined by an expert.
---
Read Also:
---
It is Rotting
A rotting fence is going to happen if the fence is made from wood, and this can be a sign that it is not correctly weather-treated, leading the planks themselves to succumb to mold. This can burrow deep into the planks of wood and cause them to become weaker and even to start splintering or falling off.
If you notice signs that your wooden fence is starting to rot, with some targeted sanding and the application of a rot-proof varnish designed specifically for garden fences, you will likely be able to repair it successfully.
But if the fence has rotted beyond repair, it is time to replace all of the fencings, especially if the wood is starting to fall off.
There Are Holes!
Holes in a fence defeat the entire purpose of the barrier. If there are any holes at the bottom of your fence (potentially caused by wildlife) or around the central part of the fence due to broken or damaged panels, then this is a sign that the entire fence needs to be replaced.
If you have a wooden fence on a concrete paved garden, and there are holes at the bottom of the fence, this certainly points to an issue with the fence and not the concrete.
If you live in a rural area surrounded by trees and woods and there are holes under the fence, this is likely due to wild animals digging in the soil rather than attacking the fence. Irrespective, if there are holes anywhere, they will need to be dealt with.
There Are Missing Panels
Missing panels can bring down the look of your garden and is obviously a real security issue, especially if you have young children or animals.
Before you rush to have the entire fence repaired, it is worth looking at the structure of the area surrounding the missing panel; it may be possible to simply replace this part of the fence rather than have the whole thing repaired.
In some instances, a fallen or broken panel indicates a deeper issue with the wood on the fence itself, meaning that it will likely need to have an additional coat of protection applied to the fence and the missing panel replaced.
There is Noticeable Damage
Noticeable damage to a fence is another thing that can drag the overall look of your garden down. This is more likely to have occurred if there has been a natural disaster near your home or there has been an incident, such as a tree falling, which will create a security issue for your back garden.
It is always important in these instances to have an expert team come to the property and provide you with the best scenario for the damage that has occurred. It may simply be a case of replacing a few panels and ensuring that these structural supports for the fence are reinforced rather than replacing the entire thing.
Repairs Are Costing A Lot
However, if you are sick to your back teeth of paying for your fence to be repaired and the repairs are costing you an excessive amount of money, it may be time to have your garden fencing replaced.
Although a garden fence will need to be maintained, this does not typically involve routine repairs every few months that would require hiring a professional. So, if you no longer have the funds to pay for such things, the best option in the long term is to simply have the fence entirely replaced.
It Looks Off
On an aesthetic note, it may be that your garden fence no longer fits with your garden's aesthetic.
If you have just moved into the house that you now own and the fence is made of solid wood panels, but you are going for a more post-modern feel with your garden design, then you may be inclined to have the fencing replaced to fit the aesthetic better.
Pulling this off will require an expert to come to your property and provide you with the best advice on how to do this.