Home
décor
is simple as long as you know what
colours
you want to use.
Colours
can be bold and bright like pink and orange, or calm and soothing like green and brown. Whatever you choose, the best thing to do is to start with the walls. You can't go wrong with beige; a light beige will give the room a warm feel without having the harshness of a plain white wall. Adding an accent wall can be good if you have a blank wall that has no furniture, windows or doors.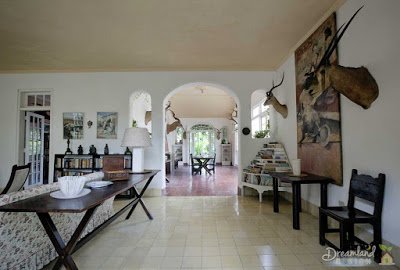 Remodelling Ideas
Remodelling Ideas
An accent wall can be coloured according to your colour scheme; red, green, or even purple if it's a den or office. And for the less adventurous, a brown accent wall can be added to a beige room to provide a contrast that stands out but without the boldness of colour. Bright colours, for the less adventurous, should be used as accents. A red lamp shade or a red throw, or some red and orange pillows on a grey couch would add a bit of flare to the colour scheme without having a bright red couch or a large red area rug. Light coloured couches are good for the less adventurous, since lighter colours are paired with them.
For the more adventurous, a dark brown or red couch can be added to a room with an accent wall. This behooves wildly patterned accent pillows that will really make the couch, and essentially the entire room pop. Adding fresh flowers to a dull or dark room can also give it colour while brightening it without natural sunshine. A room that has natural sunshine can benefit from flowers on a table or in the window sill. They're always a welcome sight when put in the front door where people see them instantly upon entering the home.
Home Décor Ideas
A great addition to the walls is invisible shelves. Instead of having a bookshelf or entertainment centre, adding a shelf that is mounted to the wall can make a small room seem like there is more space while still allowing you to have all the trinkets or books on the walls. Depending on the colour, a room can look more open such as with beige, or smaller such as with black.
Adding colour to a room in the form of accents can also highlight parts of a room, such as a red kettle on the stove in an otherwise bleak kitchen. Fresh flowers and invisible walls are a great addition to small or dark rooms. Designing a home is made simple with only a few basic changes.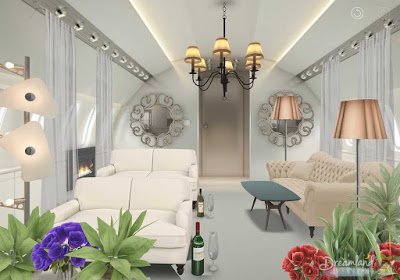 Interior Design ideas
Home Improvement, Interior Design