It is no secret that with the current housing market scenario, homes tend to be a bit more reasonably pried. Buyers can always get homes and rentals at discounted price and at quite lower mortgage payments. It has resulted from low interest rates. However, homes in the
West Hollywood
have not slipped quite a lot in terms of price.
Hollywood homes
are quite high in demand and it offers a great real estate market where buyers are continuously trying to find the best value and looking forward to making the best deal.
Since everyone wishes to make the best possible estate investment, it is important to know that investments in real estate do not always turn out to be the way they were planned. Before you are prepared to making that final investment, there are a few things to keep in mind.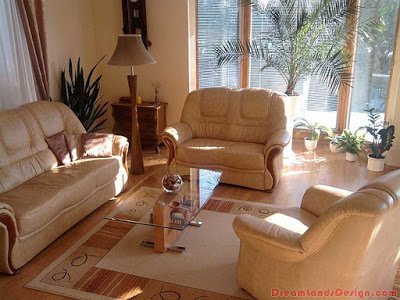 Before You Get a West Hollywood Home
Compare Market Value
To avoid your estate deal from turning into an unrecoverable loss, it is important to first understand the 'market' value' of the property. One of the best ways to find the market value of a specific property is to review all the other similar properties that have been sold recently. Such homes may have features similar to the features of the property you are planning to buy. Analyze and compare the market value of similar properties and you can get a fair idea about the market scenario and what can help you fetch a beneficial deal.
Before You Consider Negotiations
Apart from reviewing properties, there is more that you can do. Here are a few essential steps to consider before the negotiations :
Collect and deeply review all the market values that are comparable
Make sure that you smartly put together all the information available regarding the history of house. How long has the property been on the market? How many price reductions it had? What about the sales transfers? Gather all information before you move onto making the final investment.
After receiving all the above, make an offer for the property and it should be below the highest price that you are actually ready to pay. It should be a reasonable price that should be based on the relevant information and facts rather than the price that randomly appears in mind of the investor.
Determine whether other factors can help you make a better investment in the offer.
Investors who pay in cash or posses good amount of money for the purpose of down payment will usually find themselves in a better position than the other investors.
Pre-approval letter from your credible lender should always be submitted along with the offer. Major bank should be utilized for the purpose of a mortgage. They prove to be more credible when compared to some lender or mortgage broker that others may not know about.
Even if it is rentals Hollywood fl , make sure that you don't take a long time in checking the property of your choice. Shorter timeframe means better outputs. Find out everything about the home warranty and analyze whether you require a seller in order to fix termite damage. Before closing the negotiations, let the agent of the seller know the highest and the final offer you intend to go with.