Air conditioning in your home can provide many benefits, including improved air quality, increased comfort, and decreased energy costs. Air conditioning systems work by circulating cooled air throughout the house.
This air can help to improve the air quality by cooling and dehumidifying the air. It can also help to increase comfort by cooling down hot rooms and by removing moisture from the air, which can help to reduce allergens.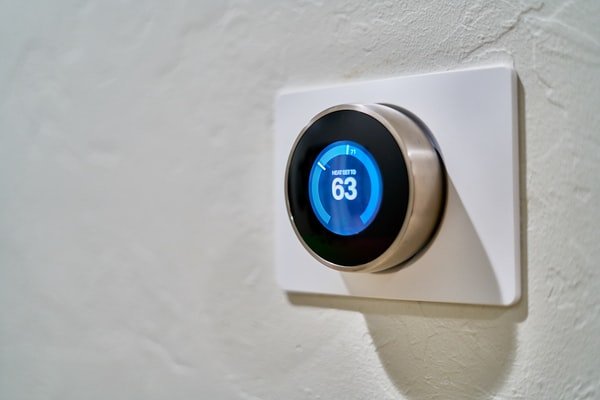 Additionally, installing an air conditioning system can help to decrease your energy costs by providing a cool sanctuary during the summer months when temperatures are high.
Depending on where you live, summer temperatures can rise well over 90 degrees. When outside temperatures climb this high, it can create some pretty miserable indoor conditions without adequate air conditioning.
If you live in a hot climate, then you know how important it is to have a good air conditioning system in your home.
There are many benefits to having air conditioning, including keeping your home cool and comfortable, reducing humidity, and improving air quality. If you are thinking about a new air conditioning installation, then keep reading to learn more about the benefits.
Comfort
An air conditioning system can help keep your home comfortable and cool during the summer months. Air conditioning units work by removing heat from the air in your home and releasing it outside.
This can help to keep you cool and comfortable during the hot summer months. Additionally, air conditioning can also help to reduce humidity levels in your home, which can also make it more comfortable to live in.
---
Read Also:
---
Improved Air Quality
A quality AC unit can provide a number of benefits for your home, including improved air quality. Your HVAC system's air filters play a crucial role in both your system's performance and your family's health.
Air filters are important for maintaining quality air in your home and ensuring that it is clean and healthy. Your air conditioner air filters can help remove dust, pollen, and other airborne particles from the air in your home.
This is beneficial for those with asthma, allergies, or other respiratory issues. As your air conditioner circulates cool air around your home, it is also cleaning it.
Mold and Mildew Prevention
Mold and mildew can grow in any environment that is dark, warm, and moist. This includes your home if you do not have proper air conditioning. Humidity is the amount of water vapor present in the air.
The higher the humidity, the more water vapor is in the air. Very high humidity can cause problems such as mold and mildew growth, as well as health problems from breathing in the extra moisture.
High humidity can also make it feel warmer because the water vapor absorbs heat energy from its surroundings. This is why it is often hotter and more humid in the summertime.
As discussed, central air conditioning can help remove the humidity level in your home. AC units help to regulate the humidity levels in your home, preventing mold and mildew from growing.
Not only is it important to have proper air conditioning to protect your home from mold and mildew, but it is also important for your health. Mold spores can cause respiratory problems, so it is best to avoid them altogether by having a quality HVAC system.
The benefits of air conditioning installation in your home are numerous. Air conditioning can help to improve your home's comfort, health, and energy efficiency.
Additionally, air conditioning can help to protect your home from the negative effects of extreme weather conditions. Overall, air conditioning is an important addition to any home.