Homeowners are now considering CCTV Cameras as a necessity. Home security is one crucial aspect that potential buyers look at before deciding on buying a real estate property or not.
At the same time, residents are now doing everything they can to double their security measures, so it is highly recommended to get in touch with professionals such as prolecelectricalanddataservices.com.au to get CCTV installed. This is not misplaced paranoia in the slightest.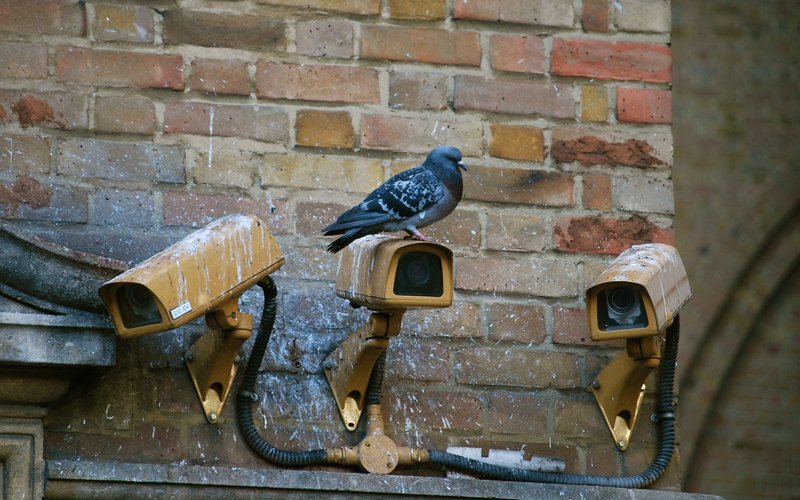 According to Statista, there were 7.2 million reported cases of property crime in the US just in 2018 alone. Disturbingly, there 1.23 million of these reported cases were of burglaries. It is a well-known, unfortunate and disturbing fact that crime is continuously happening around us.
We cannot control the factors that push an individual to commit a crime. However, there are specific measures that we can take to protect us from unwanted occurrences.
Shelling out resources for a CCTV Installation will drastically decrease the likeliness of a burglary from happening inside our property. At the same time, CCTV footage may also be used as proof in court.
 Investigations also rely heavily on the existence of CCTV footage for crimes that occurred on the streets.
The British Transport Police conducted a study where they took 251, 195 cases. 45% of these cases had CCTV footage, and 29% of the footages were deemed usable for court proceedings.
This statistic is further proof that it pays to have an active surveillance system around your property, guarding your place against anyone attempting to commit a crime on it.
A CCTV Camera or a Closed-Circuit Television Camera provides you with a real-time live feed of your surroundings. Here are several benefits that come with having a CCTV camera installed in your home.
---
Read Also:
---
Choice of Analog or IP Camera
An Analog camera is a traditional camera that records footage and saves it on a hard drive. An Internet Protocol (IP) Camera, on the other hand, receives and sends image data via the Internet.
Analogue cameras perform better in places with low lighting. At the same time, IP Cameras have features that allow them to record footage with higher resolution. Analogue cameras are limited to the NTSC/PAL standard of 720 x 480 pixels.
At the same time, IP cameras offer a range from 1.3 to 5 megapixels with the ability to also cover a wider viewing area. A wireless IP Camera is also more practical for households where it would be challenging to have wires everywhere.
Other features of IP cameras include Remote manageability, network intelligence, easier installation, VPN Support and data security. However, Analogue Cameras has already had a long history of reliability.
While IP cameras seem like such a sound surveillance system to get, they are only really as reliable and effective as your internet connection.
Once your connection goes out, it can only manage to function through its backup systems, and even then only for a few more hours, then its systems fail. It is then counterintuitive as many robberies and burglaries happen during power outages.
Motion Sensors
One advanced feature that a CCTV camera can have are motion sensors. Various brands are now coming up with their own line of surveillance systems with built-in motion sensors.
And why not? They are proven to increase the effectiveness of CCTVs. These cameras can be programmed to ring out an alarm when it detects any suspicious movement.
Infrared Technology
Almost anything can trigger motion sensors. This is the reason why you should also get infrared technology to filter out any false alarms. This way, you do not get woken up unnecessarily by your security system because a branch moved.
There's two available infrared technology that you can choose from Passive Infrared motion sensors and True Detect. PIR or Passive Infrared motion sensors are designed to detect people, large pets, virtually any warm moving objects.
On the other hand, True Detect has thermal heat sensing. The sensor is triggered when the security camera senses heat from a person or a vehicle.
Real-Time Alerts
One feature of IP-enabled CCTV Cameras that make them really useful is its ability to send push notifications. Real-time alerts when your surveillance system detects any suspicious activity.
This feature helps its users sleep more comfortably at night. Only because they know they will be woken up by an alarm should anyone try to trespass their property.
Cloud Storage
CCTV cameras now come with a feature where they upload your footage straight into cloud storage. This ensures that no one can tamper with your data. Also, you will have remote access to your footage, allowing you to check up on your home while you are on vacation.
At the same time, relying on the traditional method of saving your footage in hardware can be costly. This is because high-resolution videos will require more storage space.