Perhaps you have an old cell phone lying around the house that you don't use anymore. You're thinking about selling it for a cheap price, but you're still unsure about it because the device is still in relatively working condition.
The good news is, there are plenty of uses for your old Smartphone and that includes using it as a wireless remote, an e-book reader, or you can even hand it out to your children for them to use it.
One neat thing that you can repurpose your old Smartphone for is by using it as a home security camera. That's right, you can use the camera found in your device to monitor your home 24/7.
The cameras found on smartphones these days have tremendously improved over the past few years. You can take good quality photos and videos just from your Smartphone alone, making it a neat little home security surveillance device for home use.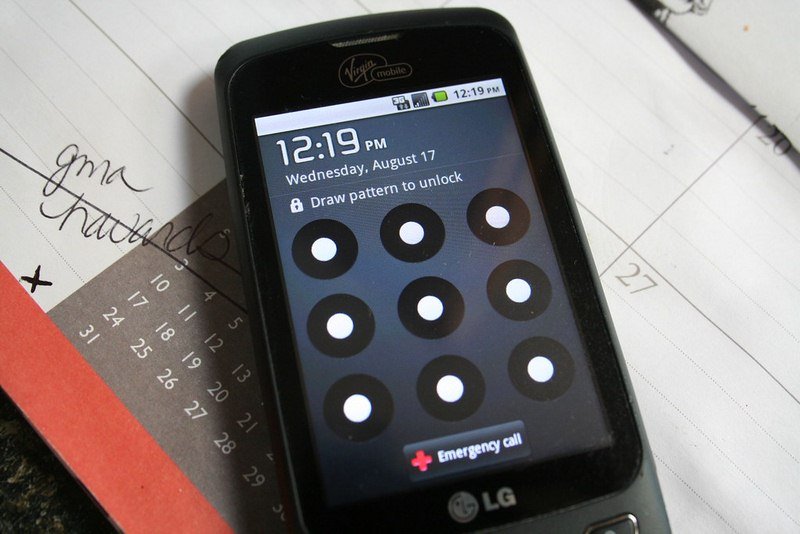 The compact nature of the device means you can set it up and hide it pretty much anywhere you like around your home. It's easy, it's accessible, and it's a cheap way to have a home security system.
Provided that your old Smartphone's camera is still working, here are some tips that you should try to breathe life into your old Smartphone and turn into something that's useful.
How to Turn Old Phone into Security Camera
---
Read Also:
---
Step 1: Downloading the App and Setting It Up
Power up your device and go to the Google Play Store for Android devices or the App Store if you're using an old iPhone. Search for security camera apps and you'll find that you have plenty of options to choose from. When choosing a camera security app, make sure to check out the reviews first to see if the app works as advertised.
Once you have chosen the app you wish to use, download it and install it on your device. The app works by having access to your device's camera, microphone, and storage (which will request your permission first.)
Most of these apps are free to use, while some are paid. Both will work just fine, but if you want additional security features you'll have to spend some money. Overall we highly recommend using the free apps and although they come with ads, they'll pretty much work for its intended purpose of providing surveillance to your home.
Some of the features these security cameras provide are day and night video recording, motion detection, real-time live video preview (with the use of a Wi-Fi or data connection), pop-up alerts, and many more. Other premium security apps come with 360-degree scans, facial recognition, and even night vision mode.
Your old device will function as your surveillance camera. Your main Smartphone will be responsible for controlling the camera of your old device. To do this, download the same app and install it on your main Smartphone.
Instead of using its camera, you will use your new phone as a viewer so you can monitor the live preview of your old Smartphone.
You will need to sync both of your devices. You can do this by taking a look at the list of connected devices on the app. Once both devices have been linked to each other, you can now see the live preview on your new device. Now that everything is working perfectly, it's time to set up your new surveillance system.
Step 2: Finding a Good Spot to Install the Surveillance Smartphone Camera
Having a compact surveillance device like an old Smartphone means you can practically set it up anywhere you like. You won't have any problems hiding it around the house which means you can effectively monitor your backyard, your front porch, and even the bedrooms of your children.
A good place to start is by using a mini phone tripod and placing the Smartphone on a table, a drawer, or even a bookshelf. This will give you a horizontal perspective of everything around the area.
You can also invest in a wall-mount for your Smartphone, allowing you to set it up on the side of the walls or even in the corners of your house. This is great if you don't want any of your children to reach your surveillance camera.
Setting it up this way will give you a wide, elevated perspective of the entire area or room. Some wall mounts even have a rotating arm which will give you a much wider field of view compared to stationary wall mounts.
Step 3: Make Sure the Old Phone is Plugged in Near a Power Outlet
If you want 24/7 home surveillance, then you'll have to mount your old Smartphone near a power outlet so it won't turn off. Constant video recording drains the battery very quickly, especially when the screen is always on.
Plug the charger and use it as the phone's main power source. If the cable is too short, you can use an extension cable to plug it into the outlet.
You can use the phone's battery if you want temporary surveillance. Chances are the battery's capacity has been reduced over time so it's a much better idea to use a reliable power source so that you can keep track of everything for longer periods of time.
Step 4: Review Your Footages
Now that you have a home surveillance system set up at home, review the footage from time to time to ensure that there's no funky stuff going on.
It's worth noting that the videos will take up most of your phone's storage so it's best if you use an SD card for expandable storage. Once you've reviewed the videos, you can now delete them so that you don't run out of memory quickly.
Repurposing an old Smartphone as a home surveillance device is one of the niftiest things you can do for an old device. Instead of selling it or leaving it around unused, follow these steps on how to turn your old phone into a security camera.