Heaters heat! That goes without saying. Even during the winter, the construction projects need to stay on schedule and hence heating construction sites becomes inevitable.
Though heating the sites may seem cut and dry, but if you are not well aware of the effective heating methods, you may commit mistakes that can waste money and resources.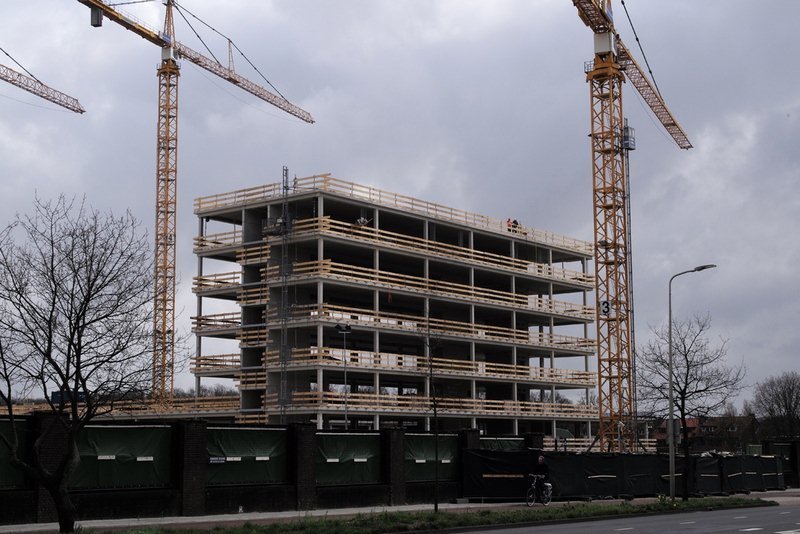 How to Choose the Best Heater for Your Construction Project
There are a lot of things to be managed during a construction project; therefore you will not want delays to affect your schedule. That is why you need to look out for companies that offer construction heater hire in Enfield, way before the project gets started.
You will need to understand the specifics of your construction site to determine which type works best for the job.
---
Read Also:
---
Construction Heater Fit
There are important aspects to consider before purchasing or renting a heater system for your construction site, or commercial or residential project.
Your building materials, time frame, required temperature, building shape and size, all play a part in determining the heater that's right for you.
So, ask yourself these questions to make an informed decision regarding the heater that outfits your construction operation.
First and foremost, how long will the project last?
There are many ways a heater can be used at the site to keep the project moving forward. What is the goal of the construction work station? Is it to make the site warm enough for concrete curing/ drywall drying, or to make the air comfortable for workers?
What is the material used in constructing the structure of the building? Cold weather can have negative impacts on your project as it can affect the design, stability, and performance of a structure.
Are you working with temperature sensitive materials on the site? What all materials require heat? Materials may include tiling and adhesives.
What is the size of your heating station? You need to measure the space, determine the total cubic feet. You will have to make more than just a basic floor plan, as you need to determine the height and clearance levels of the station.
What is the ideal temperature for a comfortable job site? Once you are aware of the project details, you will need to decide the best temperature level to maintain a job site that won't have any negative impact on the materials being used. The heater you choose must have flexible temperature controls to create proper storage conditions for materials and to avoid damage from moisture.
Once you have an understanding of raising the temperature levels, you need to figure out how you can maintain the temperature. Will the heating station or the structure hold the warmth or will it be lost? Where will the heat escape?
Different job sites have easy access to different types of fuel. What shall be your preferred fuel source? Specify the type of fuel source that you will use – diesel/ heating oil, propane, electric or NG.
For cold construction sites to be active, it is essential to choose the best heater for the site. To that end, we have curated a list of these questions will help you determine the requirements for your particular heater system.
If you are able to answer these questions in advance of engaging with any rental or equipment sales company you are all ready, to begin with, the project. Heaters can be modified to your specifications, so choose the one that fits your project/ your location.
Uses of Construction Heater
You need to understand different ways that your heater can be used at the construction site.
Frost reduces the bond strength, the compressive strength, and also decreases the water penetration resistance of concrete. Therefore, heaters are used at construction sites, as they protect concrete from frost damage.
Construction crews require a comfortable environment to perform the finishing work efficiently. The finishing work requires skilled craftsmanship and paying attention to details. Heaters are therefore used to provide a dry space that is beneficial for wood and other types of finishing materials.
Drywall installation is required in most of the construction projects. The mud compound used while installing drywall can take a lot of time to properly dry and delay the sanding process. That is why companies use heaters to make the drying process faster and easier during winter.
Generally concrete cures in about 6 to 7 days, after which you can continue construction/ building. During cold temperatures, concrete curing can take more than a week. Therefore, electric heaters are used to provide a certain level of heat that speeds up the concrete curing.
Latex exterior paint should not be applied below 50 degrees F. So, electric heaters are used at newly constructed spaces to provide the desired temperature for the application of latex paint.
Where to Find the Best Construction Heaters
The decision to purchase or rent a construction heater is definitely yours. Factors like job site, timing and budget will determine whether you temporarily rent a heater or purchase one. Before deciding that, ask yourself these questions.
Are there any finance purchase options? Can I pay in instalments with a small interest fee?
Is there a rent buy-out programme?
What type of rental agreements are available? If there are standard rental agreements available, it might just be the best option in case you don't want any hassle of servicing the equipment.
Can I make a standard purchase for a new/ used heater?
Once you have answered all of these questions, you will be in a great spot to either purchase or rent a heater for your construction project.
In fact, if you want to streamline the heater rental process for your project, answers to these questions will also help you find the appropriate heater in a matter of minutes. There are many companies that offer to consult regarding the best heating solution for a construction job site.
They generally recommend an on-site evaluation to understand the site's needs and help you choose from the best options available. These companies also offer construction heaters on hire and deliver it you both on time and budget, making it easy and affordable to complete any construction project.