San Diego is one of the most stunning cities along the southern California coast.
The weather is fabulous, there are endless things to do, and it's a diverse, multicultural city. Just about everyone can feel comfortable and find enjoyment.
A trip to San Diego makes for a great family vacation with adults and kids. It provides a memorable getaway for a couple. But it's also the type of city that you can thoroughly enjoy on your own.
Planning to spend some time by yourself in SD? Here are the best things to do alone in San Diego, California.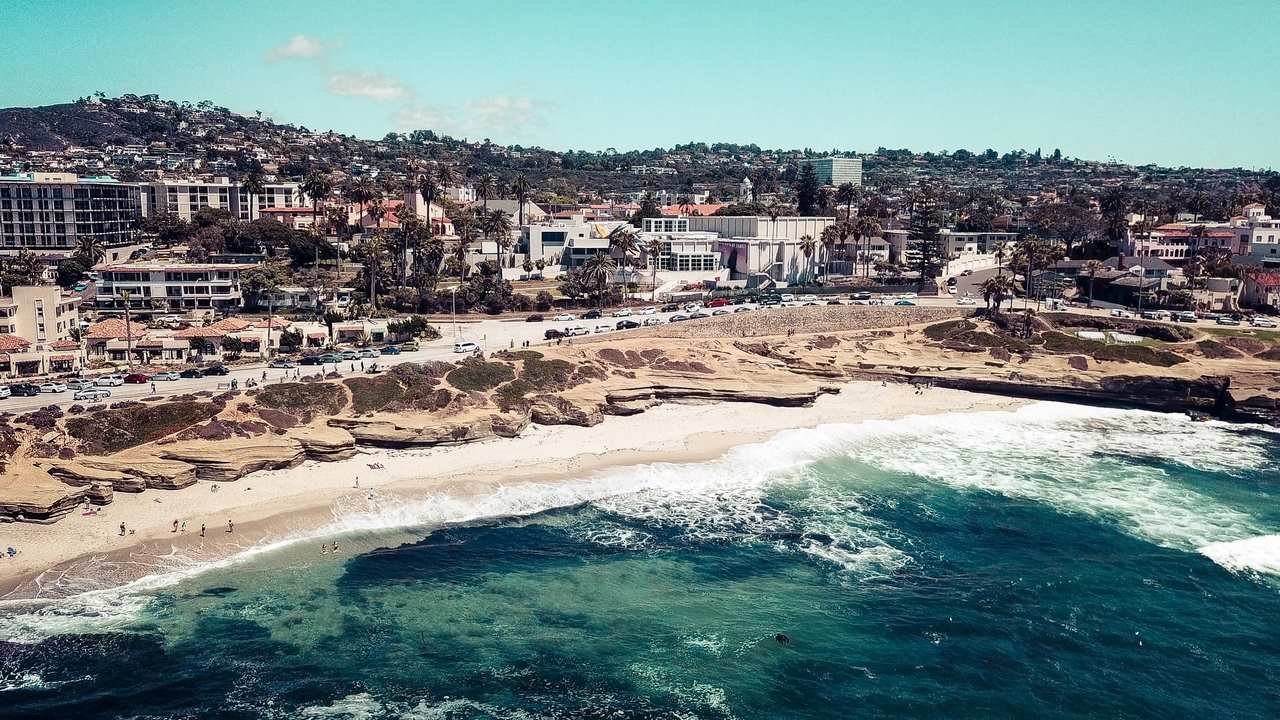 Hit the Beach
When it's solitude, peace, and relaxation you're seeking, there's nothing better than a trip to the beach.
San Diego spans an impressive 70 miles of California coastline, which means that there are dozens of gorgeous beach spots to see.
Mission Beach has a great boardwalk and lots of rental shops where you can rent a bike or a surfboard for the day. Grandview Beach is an excellent surf spot, perfect for relaxing, reading a book, or watching the surfers catch some waves.
If it's a white sandy beach you love, head to Coronado Beach. Located just a few miles from San Diego, this is the ideal relaxation spot for a seamless day trip.
Cardiff State Beach is also one of our favorite San Diego beaches. Walk the coast at low tide, and you can spot hermit crabs and snails in the tide pools.
---
Read Also:
---
Visit Balboa Park
Balboa Park is a must-visit San Diego destination that offers dozens of ways to enjoy a day or evening alone.
Balboa Park is home to a wide range of museums, shops, restaurants, and attractions. You can tour gardens. You can wander through art, history, or science museums. You can view outdoor sculptures.
Feel like hanging with big cats, penguins, or elephants? Balboa Park is also home to the famous San Diego Zoo.
Tour the City by Trolley
San Diego is a city full of unique nooks and crannies, but you can miss some gems if you don't know where to look!
One way to be sure you're hitting all the hotspots is to jump on a narrated trolley tour.
Oldtown Trolley Tours are ideal for first-time visitors and frequent San Diego tourists looking for a fun way to get around town. The trolley stops at various spots around the city, and you can hop on and hop off at your leisure to do some exploring on your own.
A standard tour will take you all around the city. In the mood for something a bit creepier? Book the Ghosts and Gravestones tour of cemeteries and haunted locations.
Take a Surfing Lesson
San Diego is a surfing hotspot for southern Californians and tourists alike. Therefore, it's no surprise there are lots of surf instructors up and down the coast.
If you've never had the chance to ride a wave, a surf lesson is a perfect way to spend a day by yourself, learning something new.
Stroll almost any beach or boardwalk, and you're likely to find a surf shop where you can rent a board and book a lesson. Find products that you need to learn surfing from these professionals. It will add extra fun to your trip.
If you find yourself in Pacific Beach, check out the San Diego Surf School, one of the most popular and well-known schools on the coast.
Here, you can opt for a private, semi-private, or group lesson. Whichever you choose, surfers certified in CPR and water rescue techniques will guide you (just in case).
Visit the La Jolla Sea Caves
Since San Diego is on the water, many of its most incredible things to do and see involve the water as well. And one experience that you don't want to miss out on is the La Jolla Sea Caves.
La Jolla beach is stunning, even if you're just sitting on the sand staring out at the water. But it's the view from the water, facing the coastline, that makes it truly incredible.
Sea caves and natural rock formations line La Jolla beach, highlighting the beauty of Mother Nature in all her glory.
Rent a kayak to paddle along the water or do a kayak tour in and out of various caves. Sea lions, leopard sharks, and other types of sea creatures live and hang out in La Jolla, so be sure to bring a camera in a waterproof pouch.
Prefer an underwater adventure?
You can also explore the La Jolla sea caves while snorkeling. This is the ideal activity to do alone, as you can't chat with your friends when you have a snorkel tube in your mouth!
Dine at a Food Truck
Some people traveling alone don't like to dine at a restaurant alone. Subsequently, they end up getting all their meals through room service or a familiar drive-through. But in San Diego, there's a much better alternative for the solo diner:
The Food Trucks
San Diego has more than 50 food trucks roaming the city at all hours of the day and night. It's the ultimate place to grab a meal when you're spending a day alone.
In total, San Francisco has the well-known SPARK Social SF food truck park. But in SoCal, San Diego doesn't have a designated spot where food trucks always converge.
But they do have a live food truck map, so it's easy to find trucks near your hotel or wherever it is that you're hanging out.
People Watch at Waterfront Park
Waterfront Park offers something for everyone. And because it's a place that attracts so much foot traffic, it's the perfect place to people-watch.
At Waterfront Park, you can stroll through gardens and walk the promenades along the water. You can stop and relax on different terraces that overlook the water or take a seat and enjoy the fountains.
Before visiting, check their website. This park also hosts various events, including concerts, farmer's markets, and food festivals to explore.
Conclusion
Home to millions of diverse people, it's easy to find something fun to do in San Diego.
And if you pass through on a solo trip, do yourself a favor and don't spend your time alone in your hotel room or Airbnb.
Get out there and explore the city, enjoy the beaches, sample the food, and take advantage of all that this SoCal town has to offer.
Even on your own, San Diego is a magnificent place to be!
---
Author Bio:
Caitlin Sinclair is the Property Manager at Diega with five years of property management experience and many more in Customer Service. She shares her passion for her community and looks forward to making Diega the place to call home.
---