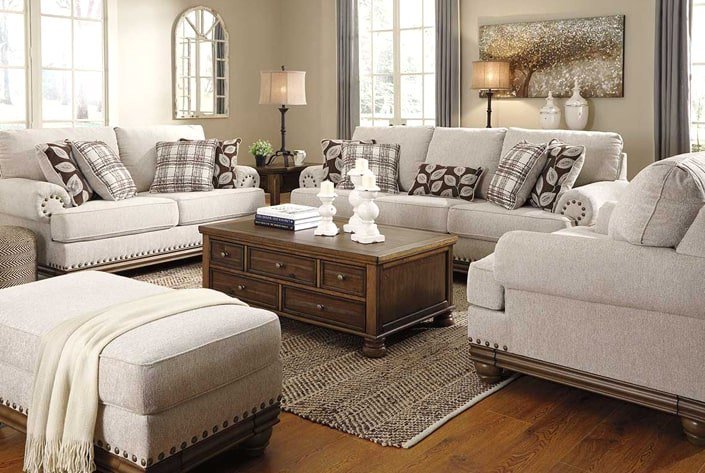 Have you always dreamed of giving your home a magazine-like makeover or, you want a house that looks exactly the way you had seen on the Internet?
Well, your home is the replica of your choices; the colors, furniture and other decorative pieces will show your tastes and likes. Moreover, they create an impression on the people who enter the house. You can represent it as your calling card.
Of course, you can go to the designers-favorite, theme-based design; there are many other changes you can do to give your home a much-needed makeover.
If you are out-of-ideas and want to give your home a new look without breaking the budget, here's what you can do:
Paint It First!
Are the walls of your bedroom or kitchen area look cracked and too old? They surely need a fresh coat of paint. Pick the color of your choice and splash it onto the walls. You can go for bold hues and patterns to bring the electric vibe or can go for the muted colors to bring subtlety in your home.
Also, there are colors with prints, patterns, and designs that work perfectly for your kid's room.  You can also go with mix 'n' match themes to make your home look attractive and different. Mix bold shades with the soft hues to balance the effect.
Adding Classy Furniture!
Classy furniture like a coffee table or a trendy bookshelf is what you need for your in-budget makeover. If buying a new one is heavy on your pocket, you can go with furniture rental to save some bucks. Just pick a functional piece, find a relevant position for it, and you are ready to welcome a new thing.
You can go for a side couch, a comfy floral sofa, or anything of your choice.
A Green Makeover!
Another cost-effective yet beautiful way is to dress up your home is to bring green to the house. So, pick some plants and place it around! Doing this will not only bring life to your dull and boring space but will also improve the air quality of the house. Besides, plants will also bring an organic touch to your decor and make you feel positive and fresh.
You can use indoor herbs like oregano, spider, basil to bring some effect of green in the kitchen. Just a vase or pot and some space is everything you need. Just keep in mind that if you choose herbs that need a lot of watering, place them in an open area rather than putting in the room.
Bring Some Monochromes:
You might already know that monochromatic pieces are the new trend in the home interior space. They create a calming and soothing effect and give your home a fuss-free look. You can go for grey color for the furniture, muted decorative items, soft touch for cushions and other accessories while keeping the basic white undertone common in every item.
Bring Some Quirkiness:
Quirkiness will let you play with your room; just place things perfectly, and it's done! Now, by quirky, it means that collecting different stuff and placing it randomly regardless of any color pattern or trend.
You can pick things like interesting frames, edgy wall pieces, wall paintings, and more will make your walls look lively. Moreover, playful things will attract eyeballs, and your room will look different. You can use DIY glass lamps, hanging lights, tables made from old tires, and more.
Conclusion
We hope this guide helped you in proving a wider range of cost-effective and trendy ideas whenever you plan to change your home decor next time. Good luck!