A kitchen showroom is a business area where the prime kitchen related products are displayed in an attractive style to draw the attention of the prospective buyers.
A prospective buyer goes there to shop from various showrooms where the kitchen products are displayed. Therefore, business houses locate their kitchen showrooms in a convenient place where customers can visit comfortably and view the displayed kitchen products and get the necessary information from the sales persons present in the showroom.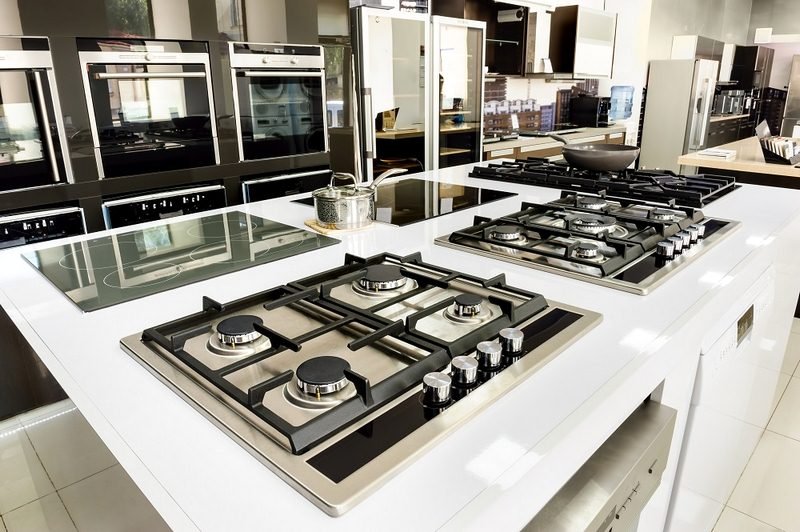 The Steps to Be Followed for Buying Kitchen Appliances From the Showroom
Make a list of the kitchen appliances you want to buy from a kitchen showroom. Also, list your priority feature. Such as a particular brand of appliance you like.
Make a list of kitchen showrooms who are reputed in selling branded items and appraised by your friends and relatives. Also, this procedure will enable you to make a comparison of the showrooms for the best model, the best combination of features, at the best price. It is essential to wait for the sale season to start. Sale season is the best hunting season because showrooms try to clear space for fresh items to arrive in the showroom. You should accompany a level-headed friend with you to guide you to select the best items then.
You may not have a good idea to buy and choose the best. Therefore, it is essential that you research in some of the best showrooms and buy appliances that are functional to you. In fact, when you want to avail sale kitchen appliances, you have to choose from leftovers. You will never agree to buy a fridge that's so narrow the box cannot pass in and be moved vertically. Say, if someone buys a trendy bottom-mount freezer, which required bending constantly to dig for the butter-pecan. How irritating will that be!
---
Must Read:
---
First of all, instructions are to be studied before buying even a microwave oven. Don't look at the item without reading the instructions If you are not able to read the content after the caption "CAUTION," or you find you are lost in the programming instructions on a page, don't take the risk to buy that appliance.
It is surprising to discover that not so intelligent people place orders for an appliance that won't fit in their allotted space. This can be a new fridge, washer, or anything which is not getting enough headroom. So, consider the layout, space, and headroom before buying your kitchen gadget. It is essential to carry a map of your room to the showroom with every single angle and dimensional details.
There are some who get motivated by the salesman's pitch and finally end up buying something that is unable to meet the purpose properly. So always consider your personal requirement and take a decision as per that.
Never compare or select a brand model without comparing decibel levels of the appliance. For example, someone had to use commercial-kitchen range hood to get rid of the noise. Appliance cavities are multi-level installation and come at different heights and in various sizes. If you like to use your microwave as a standby oven, make sure it can fit your Pyrex baking pans. A new item should be big enough inside to accommodate your favorite roasting pan—with plenty of head space for the turkey. Watch out for max. and min. ranges on low-slung ovens.
Conclusion
Summing up the above-given points, it can be concluded that a kitchen showroom is a place where you should enter after sufficient homework in your kitchen. Abrupt buying has its own positive as well as negative consequences. So, it is always a logical idea to take the given aspects into consideration while you purchase an appliance. Moreover, these days you can always go by online customer reviews before taking a final decision.