In the kitchen room, worktops hold a very important place, especially granite kitchen worktops. It is because of its durability and finished look.
That's why many people prefer to buy this stone. If you are fond of granite stone and thinking of buying such a worktop for your kitchen, be careful while buying it.
Modern kitchen design with granite worktops
Why Does the Price Of Granite Worktop Varies?
The price of such worktops varies according to the standard of the worktop. Nowadays, cheaper granite kitchen worktops are also available. It is not necessary that these cheaper ones will not be quite reliable. In fact, they can turn out to be much more durable one rather than expensive ones.
How to Buy Appropriate Granite Worktop?
Thus be careful while buying such worktops. There are a few factors that you should consider in order to buy the appropriate one. So for some guidance, the following points are being provided to you. Let's have a look into those points:-


Checking unseeable cracks – Granite stones are usually available in dark sheds. If any hairline cracks exist in a slab it is difficult to visualize. If you use such a worktop for the kitchen, there is a high chance of breaking after a few months.
While installing a damaged granite slab, there is a high chance of breaking down from the middle. So while buying try to check these cracks carefully.
Thicknesses of the slab – while such a worktop; check the thickness of the slab. You can see the edge area to check the thickness of the granite slab. The thickness will determine whether the stone is original or not.
Polished edge – you should always check the edge of granite slabs to know about their quality.
Hardness – hardness of the stone matters a lot if the durability of the stone is considered.
Joints – joints also need to be checked well so that the worktop doesn't break down while installing it.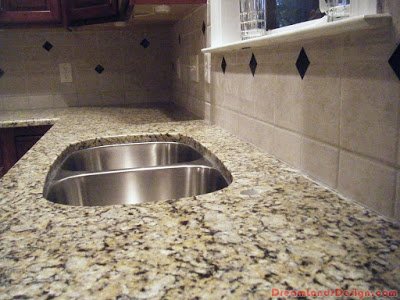 Granite Worktop for Your Kitchen
These are some of the basic factors that can help you to choose the most appropriate granite kitchen worktops for household purposes.