If you're like me, you're curious about what events will look like when they return anew, complete with the modifications necessary for COVID-proof congregating.
Will the inevitable cap on attendees affect the atmosphere of the event? Will the precautions taken by organizers jeopardize the overall experience?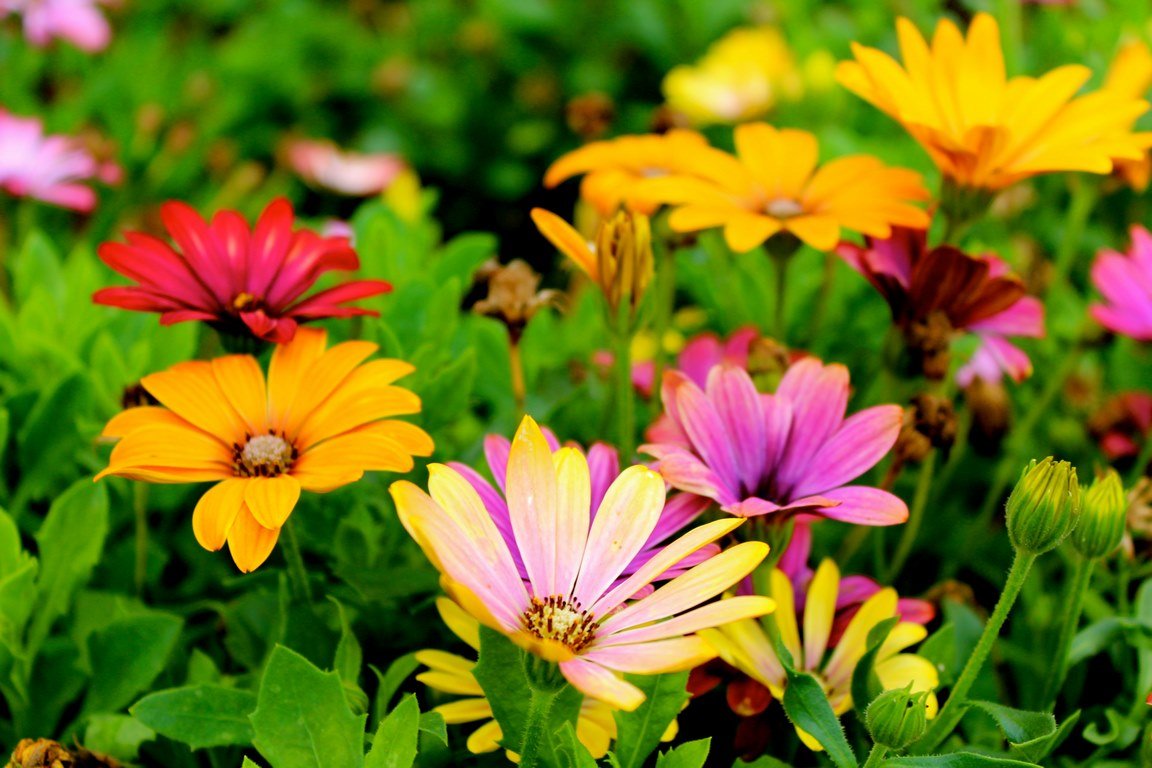 Postponed from its original May date, the Chelsea Flower Show will be running from 21st to 26th September of this year and could provide the format for successful COVID-safe events.
Organizers are making numerous adjustments to the show layout that will safeguard against transmission risks whilst maintaining the excitement of the historic, celebrated event.
Circulation
This is perhaps the single most important COVID safety box to tick. Gone are the days of churning crowds pouring across the event floor like a hive swarm.
Uncontrolled, chaotic movement at medium to large-scale events is a thing of the past, not to be seen again for many years.
Visitors at new, COVID-safe events like the Chelsea Flower Show will be guided across deliberate channels and one-way traffic aisles to ensure an even spread of bodies across the event.
The organizers are calling this 'crowd modeling', a phrase that we may yet hear a lot more in these coming years.
The question that remains to be seen is whether these spatial changes will sacrifice the excitement of the event.
Will an even distribution of individuals make for a tamer atmosphere? Does 'precautionary' go hand in hand with 'uneventful'?
While the new Chelsea Flower Show may not have the same, free-spirited energy that characterized past years, it will be welcoming a wholly different crowd from previous shows.
This year's attendees have been cooped up for an entire year, bound by a tight set of restraints on their social mobility.
Ross Pike of Black Robin Exhibits writes, 'The pandemic may well completely change the way we ourselves go to events.
Rather than simply another venue, another space to visit, they could be viewed more as experiences to profit from.' The mere fact of being present at an organized event with other individuals will be a novelty in itself.
People will no longer take for granted the freedoms they had grown accustomed to before the pandemic.
Tracking All Units
In keeping with the tight controls on crowd movement, all visitors will have to check in to be tracked and traced by the organizers.
Far from a Matrix-like government surveillance dystopia, this system will be put in place to ensure that organizers stay in control of the headcount, and so that they have everyone's contact information in case of emergency.
Practically, this shouldn't affect anyone, except of course for the formality of having to sign in.
---
Read Also:
---
The Nature Event
The Chelsea Flower Show may well be setting a trend that will come to dominate the events industry these next few years.
Outdoor events are preferred by the government and administrators for their reduced risk of transmission, opening up a wide array of possibilities for nature-themed happenings.
Given the obligation of wearing a mask indoors, many people will be looking to attend events that occur entirely outdoors, where they don't have to continually remove and refit a face mask every 30 seconds when moving from one place to another.
Events like the Chelsea Flower Show with an emphasis on outdoor adventures may even grow in popularity to the point where they eclipse their sordid cousin, the nightclub, in social relevance.
Paperless
As is true for all commercial transactions, contactless payments are the preferred norm, with more and more vendors refusing cash for purchases.
Visitors attending the 2021 Chelsea Flower Show can expect a streamlined, well-organized system of payment updated for COVID-proof purchasing.
The Chelsea Flower Show is one of many historic events shut down and postponed during the pandemic.
As one of the nation's dearest and most celebrated yearly happenings, many were crestfallen at the announcement of the 2020 cancellation, and the September relaunch is music to the ears of Londoners and Britons nationwide.
Alan Jenkins of Quadrant2Design comments, 'Many people only realized how much they valued events like the Chelsea Flower Show upon their cancellation.
When we finally return to some semblance of normality, individuals are far less likely to take the opportunities these events provide for granted'.
But the only way to return to this normality is via serious intent to adhere to the rules and minimize the risk of transmission — something that the organizers of the Chelsea Flower Show are clearly demonstrating.
In so doing, they are setting a valuable precedent for all other event organizers to follow — the better the industry gets at implementing COVID-safe measures, the faster it can get back on its feet and put on the events people have been anxiously awaiting this past year.
---
Author Bio
Theo Reilly is an independent writer and multilingual translator whose goal is to counteract stale writing in business blogs. Theo has a particular interest in business and marketing-related matters surrounding the online world, web design, exhibitions, and events.
---