Are you looking to increase the value of your home? The process can be challenging and expensive if you don't know where to start and have a strict budget. Fortunately, there are plenty of clever and effective ways to increase the value of your home without breaking the bank.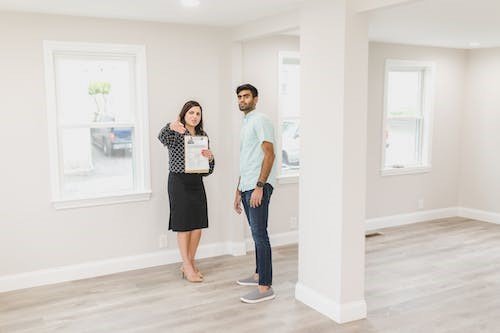 In this article, we will explore some of the most effective and creative ways of increasing the value of your home. From small DIY projects to more involved renovations, these ideas will help you get the most out of your home.
So, without further ado, let's get started.
Fair Market Value And How To Determine It For Your Home
Fair market value is a topic of interest to current and potential property owners. Despite the challenge, some professionals can help you reach a reasonable price. Before putting your home or land on the market, getting an appraisal is a good idea so you know exactly how much it's worth.
For example, the rapid and continuous evolution of the San Diego real estate market might make it difficult to ascertain your home's market value. As property prices keep fluctuating in this region, it would be best to consult multiple experts to determine the value of your asset.
At the same time, the longer you wait to sell, the less money you'll get out of the sale because interest rates are rising.
To learn more about current property prices and comparisons, look up I Buy SD if you're in San Diego. Consulting real estate experts can help you determine your home's market value and provide honest advice.
Tips To Increase The Value Of Your Home
1. Use Light Colors When Painting
Using light colors is a great way to increase the value of your home. Why? Because light colors are more pleasing to the eye and give the illusion of larger spaces. For example, if you have a small room, painting it in a light yellow or white can make it appear much larger than it is.
Light colors can also brighten a dark hallway or foyer and add an inviting feel. Other fabulous color choices include soft blues, greens, and greys. Don't be afraid to experiment with different shades until you find something that works for you.
2. Upgrade Your Kitchen
Kitchen upgrades are one of the best and most affordable ways of increasing the value of your home. The kitchen's remodeling includes new countertops and cabinets to modern appliances and fixtures. Start by replacing old countertops with something more modern.
Consider replacing any outdated cabinets with a sleek new design. It is also a good idea to upgrade your appliances for efficiency, like energy-efficient dishwashers, ovens, and refrigerators. Finally, consider adding some stylish new lighting fixtures to complete the look.
With these easy changes, you can increase the value of your home with a simple kitchen upgrade.
---
Read Also:
---
3. Upgrade Your Bathroom
Another creative and effective way of increasing the value of your home is to upgrade your bathroom. It could include new fixtures, a new vanity, and a fresh coat of paint. You can also add additional storage by installing shelves and cabinets.
If your bathroom is outdated, you may want to consider replacing the flooring with ceramic tile or hardwood. Finally, adding modern lighting can instantly make your bathroom feel more luxurious.
With these few simple upgrades, your bathroom can become the envy of the neighborhood and help boost your home's value.
4. Add More Living Space
Adding an extra room to your home is one of the best ways to increase its value. Consider converting an attic or basement into a bedroom, adding a guest room, or turning a part of the garage into a small living space.
Even small additions like sunrooms can add much value to your home. Be sure to check local zoning laws before making any changes to ensure you comply. Additionally, ensure you have enough funds to complete the project and get quality materials that will last many years.
5. Add A Deck Or Patio
Another great way to increase the value of your home is by adding a deck or patio. It can be done relatively quickly and inexpensively, as long as you have the space.
A deck or patio can provide a great outdoor living space for you and your family to enjoy, add curb appeal, and make your house more desirable to potential buyers.
When designing your deck or patio, use durable, weather-resistant, and safe materials, such as pressure-treated wood or composite materials.
If done correctly, a deck or patio can help you maximize the value of your home.
6. Deep Clean Your House
Deep home cleaning can be an effective way to increase its value. It not only makes the house look more inviting and attractive, but it also helps maintain all the hidden areas.
It means that potential buyers will have fewer worries about dirt, dust, mold, and other contaminants that could affect the safety and health of their families. Deep home cleaning can also help make it more energy efficient by ensuring that all vents and air ducts are free of dust and debris, which can block airflow.
Additionally, deep cleaning can help improve home air quality by removing allergens such as pollen, pet dander, dust mites, mold spores, and other airborne particles. These combined factors can make a house more appealing to potential buyers and increase its value significantly.
7. Spruce Up The Window Coverings
You may enhance your area with a pattern, color, and texture by using window treatments. They also control how much light comes into a room.
Choose window coverings that meet your light control, privacy, and insulation needs, and select items that go well with the décor and furniture you already have. Moreover, add details such as embroidery, beads, or tassels.
Conclusion
Selling your house for a fair price can be challenging, but there are several clever and effective ways to increase the value of your home. Start by painting your walls with light colors to brighten up the space.
Upgrade your kitchen with modern appliances and fixtures, like a new sink and tiles. To make the house seem bigger, consider adding additional living space to create more usable space for potential buyers.
Lastly, to keep your home safe, don't forget to install a security system. We hope you learned something from this article; feel free to add your two cents if the comments below.