Mold is often thought of as a problem that only affects people with allergies. You don't often think of mold as a result of climate change.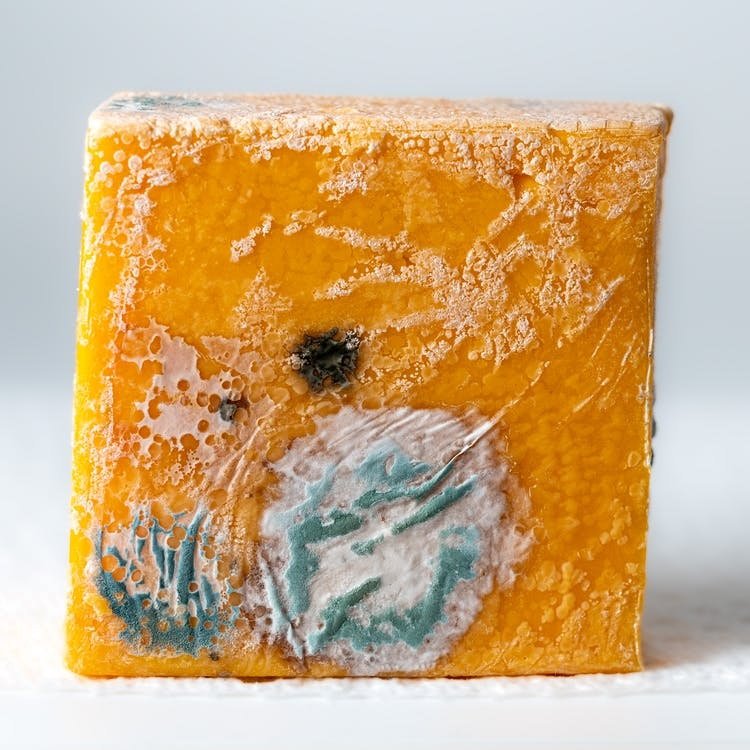 Terms like climate change and global warming often deserve bigger responses like rising sea levels, wildlife extinction, and greenhouse gasses. However, mold can be a result of climate change.
You are welcome to doubt us, but don't you think that the fact that mold cases have increased dramatically around the world in the last few years is pointing towards something? As much as we would like to say that the mold in your home is nothing but excess moisture, there is a linkage between climate change and mold overgrowth. And in this article, we will try and explore why.
A significant body of research has already been carried out to show that climate change can increase mold growth. A study published in 2016 showed that increased carbon dioxide and temperature levels could lead to a significant increase in the growth of four different types of molds.
The study found that increased carbon dioxide and temperature could cause an 84% increase in Aspergillus Growth, a 36% Increase in Cladosporium Growth, and Penicillium Growth by 28%.
In another study conducted in 2012, it was shown that rising temperatures due to climate change would also result in longer mold seasons, leading to more hospitalizations for respiratory problems caused by mold spores.
Another direct linkage between mold and climate change is the increasing number of floods worldwide. In the US alone, the National Flood Insurance Program (NFIP) has paid out over $50 billion in flood claims since 1978. As the climate continues to change, the risk of flooding will only increase, which will lead to more mold growth.
---
Read Also:
---
Climate change is not just about rising temperatures; it's also about extreme weather conditions like hurricanes, floods, and tornadoes. And all of these can lead to an increased risk of mold in your home.
Around the world, climate change has changed/ increased the pollen/ mold spores' concentrations. Research has shown that in the last 50 years, the concentration of pollen and mold spores in the air has increased by 20-30%. The increase in mold spores is due to the warmer temperatures and longer seasons.
In addition to all this, moisture levels around the world are increasing. If you were to compare the moisture levels of the US in the last 20 years, you would see that they have increased by 0.006%. This might not seem like a lot, but when you consider that mold only needs 24-48 hours to start growing, this is a significant increase.
So, what does all this mean for you and your home? If you live in an area prone to floods or have high humidity levels, you are at a higher risk of mold growth. It also means that if you have allergies, you might want to pay more attention to the air quality in your home, as it can have a direct impact on your health.
And finally, it means that we need to be more aware of the link between climate change and mold and take steps to prevent mold growth in our homes. If you're concerned about mold in your home, there are a few things you can do to prevent it from growing.
Keep your home clean and dry: Mold loves moisture and dampness, so it's important to keep your home as clean and dry as possible. This is especially true for areas like the kitchen and bathroom, where mold is most likely to grow.
Ventilate your home: Proper ventilation is key to preventing mold growth. Make sure you open the windows and doors of your home regularly to allow fresh air to circulate. You might also want to invest in an air purifier to help remove mold spores from the air.
Repair any leaks: Leaks in your roof, pipes, or walls can lead to mold growth. Be sure to repair any leaks as soon as possible to prevent mold from growing.
Use a dehumidifier: If your home is prone to high humidity levels, using a dehumidifier can help keep the air dry and prevent mold from growing.
So, what can you do about it? The first thing is to be aware of the link between climate change and mold overgrowth. Be extra vigilant about keeping your home clean and dry, especially during heavy rains or floods.
Inspect your home for any signs of leaks or moisture and get them fixed immediately. Invest in a dehumidifier for your home and keep the humidity levels in check. And finally, educate yourself and your family about the dangers of mold exposure and what you can do to prevent it.
If you spot mold in your homes, it's always better to call in a professional like Connecticut Mold. Mold removal can be a tricky and dangerous process, so it's best to leave it to the experts. That's where we come in. At Connecticut Mold Remediation, we're experts in mold removal, and we'll make sure your home is safe and free of mold.