The most secure doors have a solid core; that's why they are difficult to kick in or break open.
Most of the stable doors sound dead, while hollow doors echo. This way, you can identify which type of door you have and what steps you need to take into consideration the safety of your doors. If your exterior door doesn't have a deadbolt lock, try to get one.
Make sure your door's deadbolt fully extends into the door-jamb opening, which should be reinforced with a metal strike plate.
Consider installing a dead-lock or exit-only deadbolt with the help of the best locksmith in Tulsa Ok. These locks don't have an exterior keyhole and can only be locked or unlocked from inside your home.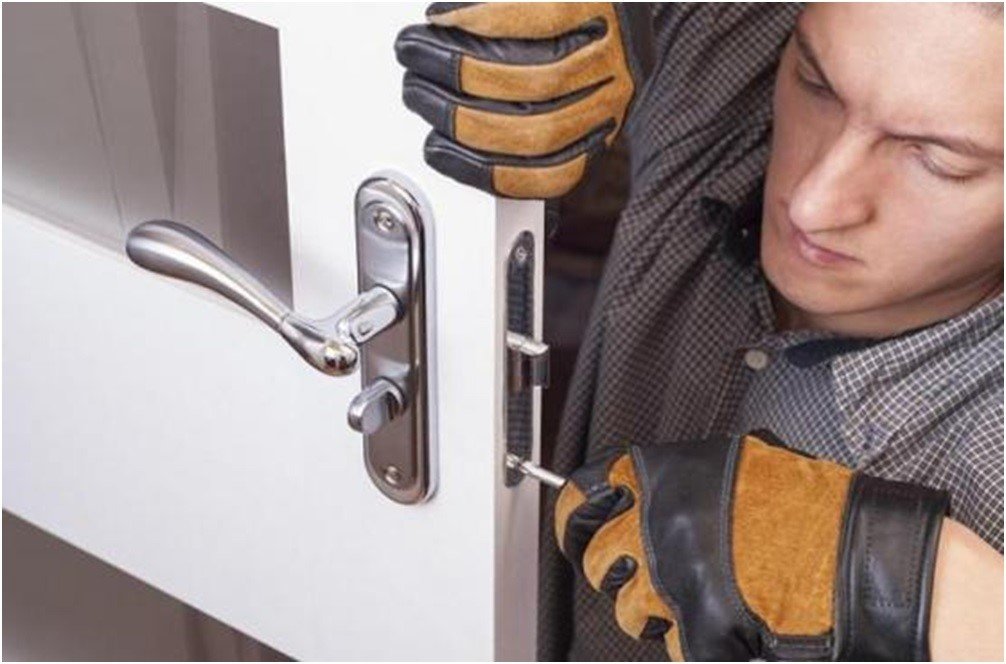 Locks of the door come with various parts that are necessary for the proper working or functioning of the locks. At any time, if any of them comes apart, then there is a need to get it repaired on an urgent basis.
For such reasons, it is essential to look at the exterior doors to avoid any mishappening as it can give a chance to the burglars to make an entry in your home.
Mostly loose locks become the main reason for the improper functioning of the keys. So, in such situations, take the help of a locksmith to prevent any unexpected incident with your home.
Let's look at some of the tips to prevent door lock problems:
---
Read Also:
---
Key Stuck in Lock
It is one of the most common things that can happen to anyone at any time, so if a key is stuck in your door lock when your door is locked you need to find out how a locksmith can help to take you out, how long it will take to fix and how much it will cost to repair the stuck key problem.
This usually occurs with incorrect operation of a multi-point locking system on a door or composite door, the cylinder cam gets trapped behind the latch release mechanism and cannot be freed without expert intervention.
A key can become stuck and jammed in the lock for various reasons such as lock failure, badly cut, worn, or broken key, incorrect operation of the lock, or the wrong key used unknowingly.
In this type of situation, look for the best locksmith in Tulsa Ok to help if your door key is stuck in a lock to remove your key from either a locked or unlocked door.
Applying Unnecessary Force
If you use too much force on the locks, this will make them weak or loose over time. This reduces their durability and strength, compromising their ability to function correctly.
Putting excessive pressure on the doorknobs and other actions such as slamming the door tend to gradually weaken, and eventually cause your door lock to malfunction.
Over the years, door handles, hinges, and locks suffer wear and tear in no time, and they start to loosen up. Applying excessive force makes loose locks that act as a double-edged sword: they're easy to fix and easy to ignore.
In the long term, that loose lock can be prone to catastrophic failure. The time you wait to repair it, the more likely you'll find yourself stuck outside one day when the lock stops functioning.
So, to avoid this look for a locksmith who must have the proper knowledge and the right tools.
Poorly Installed Door Lock
Poorly installed doors locks are another significant reason for the door lock issues. The misaligned door lock is a problem that usually occurs due to weather changes, warped door frames, improper alignment of the bolt, etc.
These issues can be determined easily and need to be operated to keep your home safe from intruders. Hiring a reliable and experienced locksmith can help you out in solving such locksmith issues anytime or anywhere.
Your safety mostly depends on the proper functioning of your door lock. It is therefore important to contact a locksmith and install a door lock that actually works.
Jammed Lock
There are various reasons for the lock jamming. One main reason is the building up of debris, causing the working of the internal mechanism. Even if there's a broken bolt or lock, it can lead to the lock jamming.
So, it becomes important to solve the problems to keep the door locks frames protected or away from further damage. Although you can fix the small issue yourself, a locksmith can resolve the issue in no time.
Conclusion
Make sure to always invest in a good quality door lock that can withstand both gentle and rough handling. A good quality door lock allows you to get in and out of your home at will.
Try to repair door locks on time, as they can become a burden and a daunting task too if not controlled.