Bathroom renovation tends to involve more than just updating your fixtures and tiles.
Depending on how old your home is, your renovation can turn into a rebuilding project instead. For example, bathrooms that suffer from poor ventilation tend to harbor mold. Some shower walls need to be demolished or replaced due to being in wet and humid conditions for years.
Aside from choosing your materials, you must also work with your general contractor for further insight. They will also guide you through getting the kind of bathroom you want. You'll be more confident in your choices in material and how the room is renovated with their help.
In this guide, we'll discuss the different things you need to know when renovating your bathroom, such as potential costs. We'll talk about the mistakes you need to avoid and how you will know if it's time for a renovation.
How Much Does Bathroom Renovation Cost?
There are several types of bathroom remodeling projects and options that you can browse and consult about. Each of those projects costs differently depending on the quality and price of materials used. There are also labor and contractor fees to consider among others.
The kind of project you want is the most crucial factor in determining the costs. For example, some homeowners chose to replace a plumbing fixture which was an affordable bathroom upgrade. Others did minor remodeling projects that cost less than $15,000.
Major bathroom renovations are the most expensive projects when it comes to bathroom upgrades. They require a lot of construction work to get done and everything is overhauled. The walls, plumbing, and fixtures are all changed, hence the price. Experienced contractors are even more important for these big projects so you'll get the most out of your investment.
---
Read Also:
---
Mistakes to Avoid During Bathroom Renovations
1.  Ensure the Availability of Fixtures Before You Get Started
Before you start renovating, you should already have your fixtures on-site. Shopping for your tub, toilet, and vanity takes place weeks or months before your renovation.
And the delivery period of those fixtures may take weeks to arrive as well. If you're going for a smart product, you especially need it to be present. What will your plumber do without a toilet bidet combo to install? The plumber will need to be well-versed in dealing with bathroom smart products.
If you're worried about storage, several bathroom stores offer to store your fixtures until you need them. But to be safe, be sure to ask the store about their policies regarding fixtures.
2.  Plan as Meticulously as You Can
Before any demolition or renovation, you need to ensure you've thoroughly planned your design and layout. Do you want a larger shower and smaller toilet space? How will you manage the bathroom space and budget that you currently have?
Even if it's relocating fixtures, your contract needs to examine the drainage pipes and see if they need to cut through floor joists. The risk of doing this is that it might compromise the structural integrity of the room.
And with all of those plans, you should set a realistic budget for your project so you don't go overboard with the design. A contractor can help you make compromises to accommodate your budget.
3.  Don't Blindly Follow the Trends and Fads
It's usually tempting to use the latest trends for your bathroom renovation but trends always change. Hence, it's not recommended to install a fixture just because it's a trend.
If it's something that can easily be changed like paint, then you won't have a problem. But a fixture can't be changed easily when it's out of style some years later. The thing about "trends" is they were popular at the time. But when they become updated, so does your bathroom. You probably want to get rid of it when it goes out of style, costing you thousands to replace.
Usually, sellers recommend classics instead of trends because classics are timeless picks. You can get more of your money's worth on styles that have bested the test of time.
What are the Different Categories for Bathroom Renovation?
There are three primary categories that bathroom renovation projects fall under:
1.   Simple Bathroom Renovations
Simple remodeling projects are the fastest and most affordable options you can find. Despite that, such renovations can surprise you with how they've improved the look and feel of the place. They can range from repainting walls to changing floor tiles and bath liners.
2.  Minor Bathroom Renovations
Minor renovations or remodeling projects are more intensive but still affordable. It includes the installation of additional storage and improving the room's design and decor. Older homeowners add walk-in tubs or barrier-free shower amenities to make bathing accessible and safe.
3.  Major Bathroom Renovations
Major remodeling is the overhaul so they're much more intensive and expensive. They're supposed to transform the room entirely which includes demolishing walls or the entire bathroom.
It's important to note that major renovations shouldn't be done as DIY projects. The only exception to this rule is if you're already a professional bath contractor.
What are the Signs that the Bathroom Needs Renovating?
The bathroom is one of the places that deteriorates fastest in a home due to daily use and damage from daily wear and tear. Hence, some symptoms say it's time for a renovation and these symptoms are very obvious.
A bathroom that has an unpleasant and heavy scent no matter how you clean it needs renovation. This is true especially if mold and mildew are growing on the walls, tub, and shower.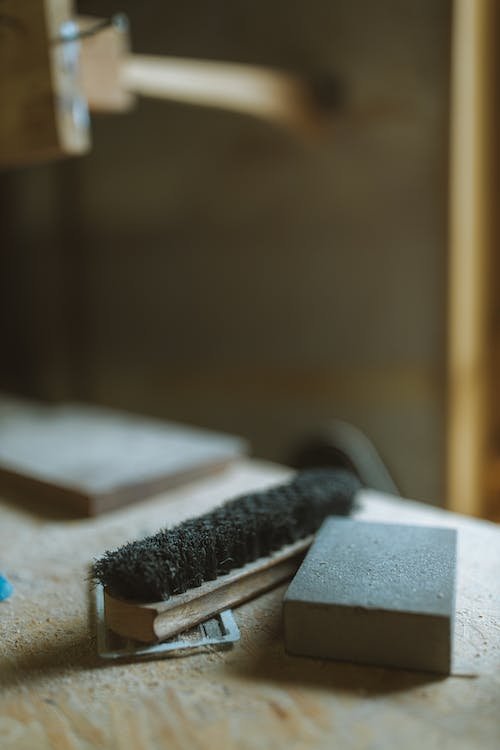 Plumbing issues, high utilities, and water damage are all symptoms that require renovation as well. Other reasons to renovate include tight spaces, low functionality, and the design being outdated.
Overall, the decision is yours to make depending on the severity of the matter. Some bathroom problems can be resolved by yourself and some need professional assistance.
Conclusion
Bathroom renovations can seem daunting at first, but with proper planning, it becomes exciting. What's more, this can easily become your home project. The problem with being too excited is that you can go over budget easily so it's important to plan meticulously. You need to identify what kind of renovation you're after and consult with a contractor to get it done.
While planning, you need to make sure that your fixtures are on their way so when things get started, everything is ready. When choosing fixtures, don't blindly follow trends and fads because they fade. Follow what you want to see for decades, even classics aren't bad choices.
Because renovations can get pricey, it's also important to know when you need to renovate. Some many reasons and symptoms that will require you to renovate the bathroom, like leakage and broken pipes. Sometimes, the damage is so minor that you can solve it alone, but essentially, you can renovate as you like.