There are many things you can do to improve your bedroom's aesthetics and functionality. Whether you're living with others or have a studio-type space to renovate, you need to plan it effectively.
To visualize how your perfect bedroom will look like, you can use a one-bedroom apartment layout in 3D to visualize your ideas effortlessly.
Strategically putting furniture and fixtures in your bedroom is essential to give the illusion of space, especially if it's small. Depending on your priorities, you can transform your bedroom with a few twitches or a major renovation.
Here are some ways to save space without sacrificing style:
1. Choose Light and Bright Colors
The right color scheme will do wonders for your room! Light and bright colors make the space feel bigger. A popular choice and practical paint are white or beige. But if you think white is too boring, you can layer it with textures and patterns.
Do you think that it might look too much like a hospital? Then you can add splashes of colors to your bedding, lamps, and others. You can even add as many plants as you can!
2. Tuck Your Bed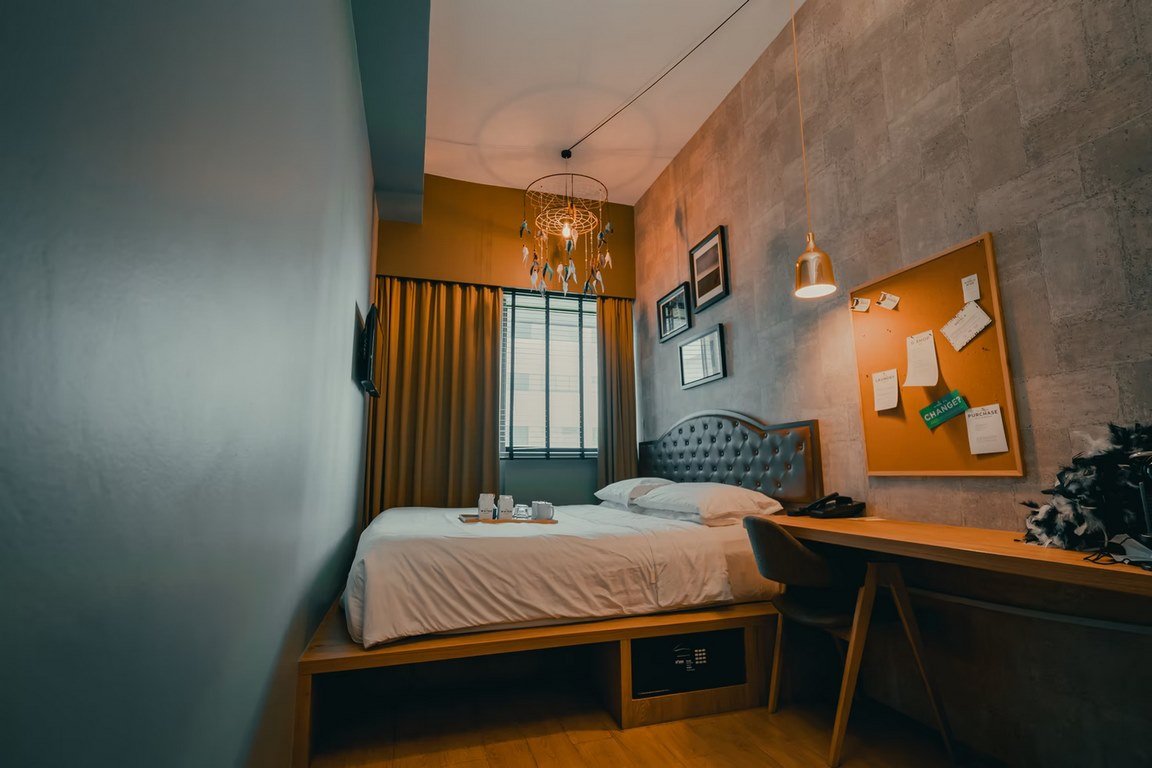 Especially for narrow floor spaces, putting your bed in the corner of the room will open up the rest of the area for your other stuff. It'll also feel warm and snuggly. But if you really want to have all the space available, you can opt for a futon.
It's traditional Japanese bedding with a mattress and a duvet. You can simply spread it out when you want to sleep, then fold and hide it away in your cabinet in the morning!
---
Read Also:
---
3. Choose Sheer Curtains
Most small rooms don't have wide windows, and that's okay! You can put on flowy, thin curtains to let the airflow into your room and let the light in. Sheer curtains can also be used instead of heavy cabinet doors and wall dividers.
4. Go for Minimalism
Who said you need to have loads of decoration to be stylish? Minimal decorations don't only look elegant and scream of grace, they're also easier to clean up. Choose multifunctional furniture that will help you save on space. A storage box can be propped up and turned to a table, for example.
5. Get Some Mirrors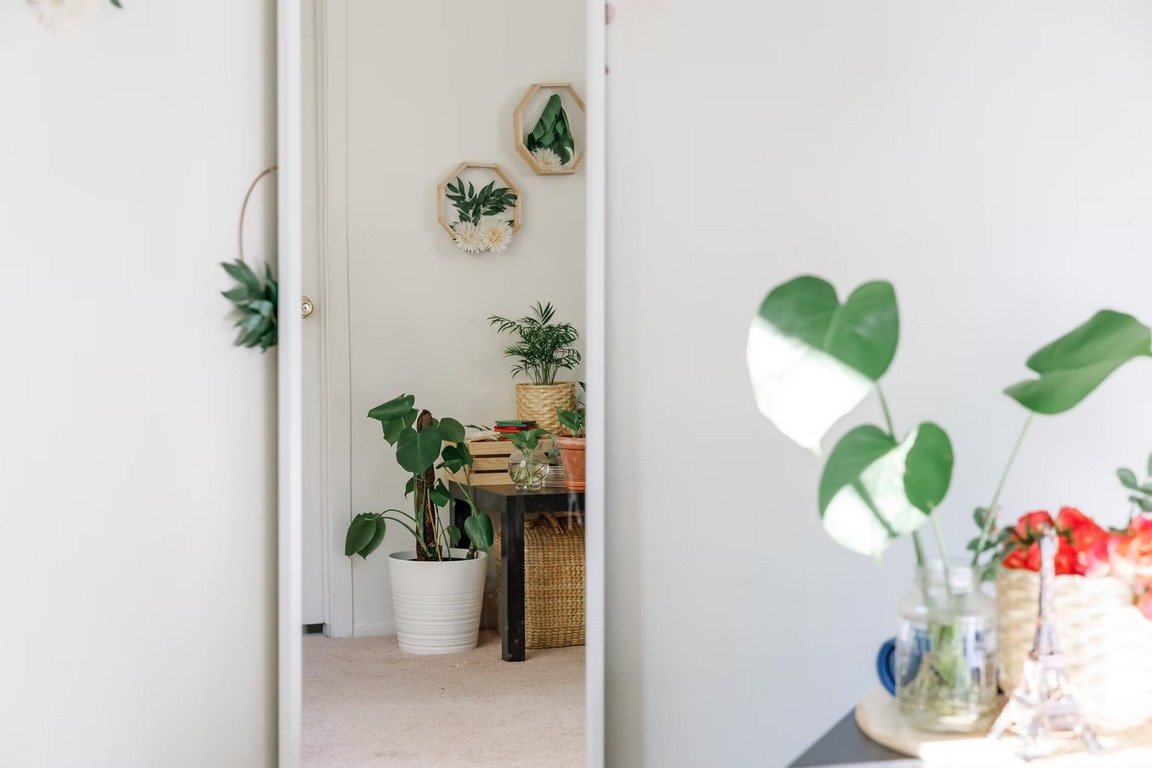 Aside from letting you check your fit before going out or taking a cute selfie, mirrors create the illusion of the room being bigger. You can also enhance the natural light coming to your room when you position a mirror to reflect your room's window.
6. Attach Floating Shelves
Floating shelves are quick to build, cheap, and strong enough to give you more storage and display areas. You can put your favorite books, plants, and art. If you have any things you don't regularly use, you can also put them on pretty boxes and place them on a floating shelf.
7. Install a Floating Desk
Think of a floating desk as a large floating shelf that you can use as a table. You can do your own floating desk with shelf brackets and good plywood if you intend to put your desktop computer on top of it.
However, if you only have a laptop, you can save more space with a floating desk that you can also tuck by the wall of your room when you don't need a table.
8. Place a Rug
Since you'll be using all available space in your room, you can put a big rug on the centermost part of the area that eats most of the space so you can comfortably work on the floor. Rugs also have interesting designs that will go with the mood and aesthetics you're going after.
Conclusion
There are many ways you can do to use your room to show your creativity. Whatever plans you have for your room, it will all depend on how you expect to move around it and use the available features to your advantage. Don't be afraid of change and transform your room for the better!