Do you have a small bedroom that is running out of space? If yes, you are not alone. This is a challenge that many homeowners face. You can make more room in such a bedroom and bring new life to it by implementing certain ideas. Start by making the following changes.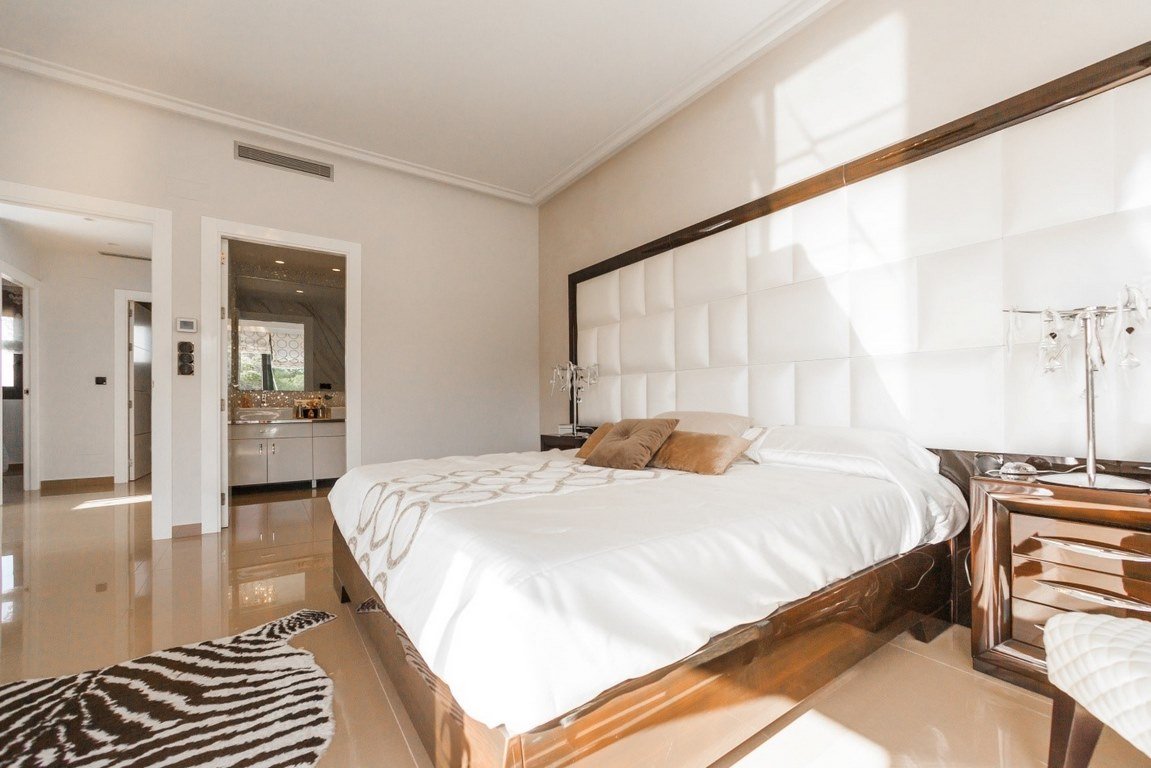 Remove Big Standalone Furniture
If you have a standalone wardrobe or dresser in your bedroom, it may be occupying too much space in the bedroom. Though such big furniture is cheap, they can make the bedroom feel smaller and less spacious.
Consider removing such from your bedroom and replacing them with fitted furniture. You can, for instance, measure a specific section of your bedroom where you would like a particular piece of furniture to go, then take the measurements to a carpenter.
Getting custom-made furniture for your bedroom can help you save a lot of space. It can also make the bedroom look brighter and tidier. Consider investing in a wardrobe wall.
This wardrobe is fitted onto the full wall from the ceiling to the floor. This can help you store all the clutter in the bedroom and keep your clothes away. A wardrobe wall will not obstruct any traffic in the bedroom.
Before you invest in this, consider using a light color finish to give the bedroom a bright feeling. Remember to consider the color of your bedroom walls as you get a wardrobe wall to avoid clashing.
---
Read Also:
---
Reduce Your Bed Size
Though many people like sleeping in king-sized beds, these can take up a lot of space in a bedroom. If your bedroom is small and you notice that the bed is occupying lots of space, you should consider reducing its size.
Rather than using a king-sized bed, consider switching it to a small-sized bed. You can even pick a bed that has storage drawers built into it.
If you have a roommate, getting a double-decker can also help you save on floor space instead. As you change the size of your bed, you may also need to find the right mattress that fits. Go through different online mattress reviews to find a good one.
Apart from this, you can also place an ottoman at the end of the small bed. This will not only act as a seating area but also a storage area for the bedding you are not using. This piece of furniture looks great in a narrow bedroom.
Declutter
The square footage in a bedroom will not make a difference if the room is always cluttered. You should ensure that you keep the room clean. Cut out any clutter in the bedroom. You can even use other rooms in the house to store the accessories that you don't use as well as seasonal clothes.
For instance, you can make space in a different room to store your summer dresses or winter coats. Consider creating storage space under the stairs for such items.
Organize the Wardrobe
Doing this can help you save space in the bedroom. Organizing the wardrobe also makes it easy for you to find different items in seconds. If, for instance, you have lots of clothes, using hangers can help you be more organized.
If you are a shoe lover, come up with a section that you can use to store them. You can even create a jewelry storage area within the wardrobe so that you don't leave small items lying around everywhere in the bedroom.
Come Up with A Window Seat with Storage Space
Doing this will help you save space in the bedroom and make the room stand out. A window seat is designed right below the window. Feel free to measure the dimensions of your window before creating this seat to avoid using any unnecessary space.
Come up with storage areas inside the window seat so that you can use them to store some of your items. This can make the bedroom appear more spacious and elegant.
Conclusion
Even if your bedroom is small, you don't have to keep on complaining about space issues by implementing these ideas. Try them today and see how much difference they make.