The Kitchen is one of the most important parts of the house because it is the place where our meals are cooked that keeps us healthy and happy. A kitchen needs to be well designed, and accessible only then it can function efficiently.
To make sure that all these requirements are met, one must be very careful about how they want their kitchen designed; otherwise, it will only lead to a wrong and inefficient kitchen and inefficient work.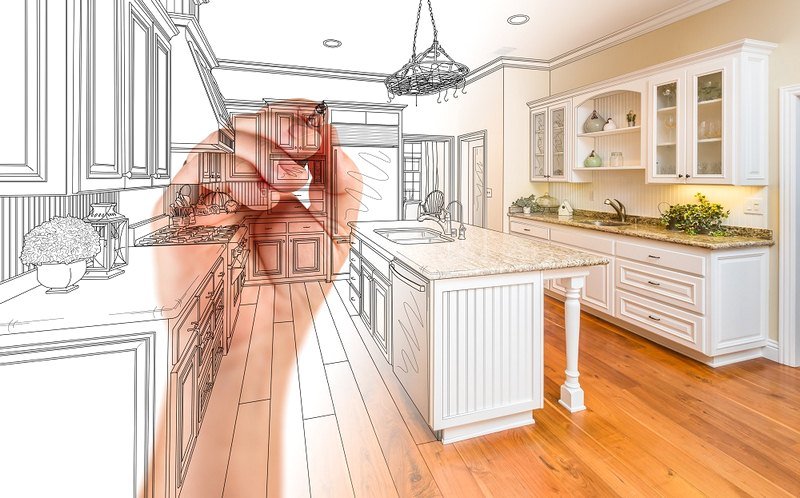 Designing a Kitchen? Consult a Custom Kitchen Designer
To avoid such massacres and to make sure that no amount of lag is associated with the kitchen, we need custom kitchen designers:
---
Read Also:
---
When Does One Need Custom Kitchen Designers?
While setting up an absolutely new kitchen in a new house.
While remodeling a kitchen which was previously not efficient and accessible.
What Are the Benefits of Custom Kitchen Designers?
Functional kitchen: They make sure that your newly designed are an absolutely top notch. The kitchens designed by them will be convenient, accessible and functional and the thought of entering the kitchen will no longer bring frowns on people's faces.
Avoid mistakes: They make sure there aren't any exorbitant mistakes committed while designing the kitchen, which would later lead to more problems and headaches.
Aesthetics: They keep an eye out for aesthetics too while juggling functionality, so that the kitchen can be a place where one will be able to spend time too without feeling dull or dreary.
Safety: They also take care of the safety of the design so that there is a minimal amount of risks involved. This is important since kitchens usually consist of inflammable substances.
Perfection: Designers can be hired to oversee entire projects. They are present throughout the entire process of the kitchen building project to make sure that every step is carried out perfectly and with precision. They take it upon themselves to deliver the ideal kitchen.
Layout: They digitally design a kitchen layout and deliver to clients as soon as possible to give them a look into what their kitchen might look like. This basic layout is very important; it's the core of the planning. This can't be done well enough by untrained professionals because starting from scratch; they wouldn't know the best place to put certain utilities for better access and safety.
Accurate Planning: If needed they visit homes and provide suggestion and strategies to help one remodel their kitchen and improve its efficiency. The custom kitchen designers try to come up with a best-fit plan to perfectly go along with what the clients want.
Accurate measurements: The measurements taken by them for the build will be extremely accurate unlike measurements taken by unprofessional hands. Inaccurate measurements lead to bad fittings and an ugly inefficient kitchen.
Purchasing: If needed, they also buy and provide the materials needed for making your new kitchen.
Deadline: They also make sure everything is on time and punctual so that the project doesn't get stretched on the day by days.
Utilization of space: They ensure that every inch of the space is utilized at fullest and maximized.
Long-term Goal: They think long-term and they buy such appliances that save energy.
Thus, one can conclude that custom kitchen designers are the way to go when one wants their perfectly designed kitchen. When people try to design their kitchens themselves, they put most of their thoughts into fitting every appliance and not the aesthetics or accessibility of them. To avoid all these hassles and achieve much more, Custom Kitchen Designers are the way to go.