There is a wide range of home water filtration systems (or water purifiers) on the market. Each one uses a different water filtration technology to provide you and your family with more hygienic, safer, and healthier water.
We all need safe drinking water devoid of harmful chemicals, pathogens, pesticides, and other impurities that can harm our health.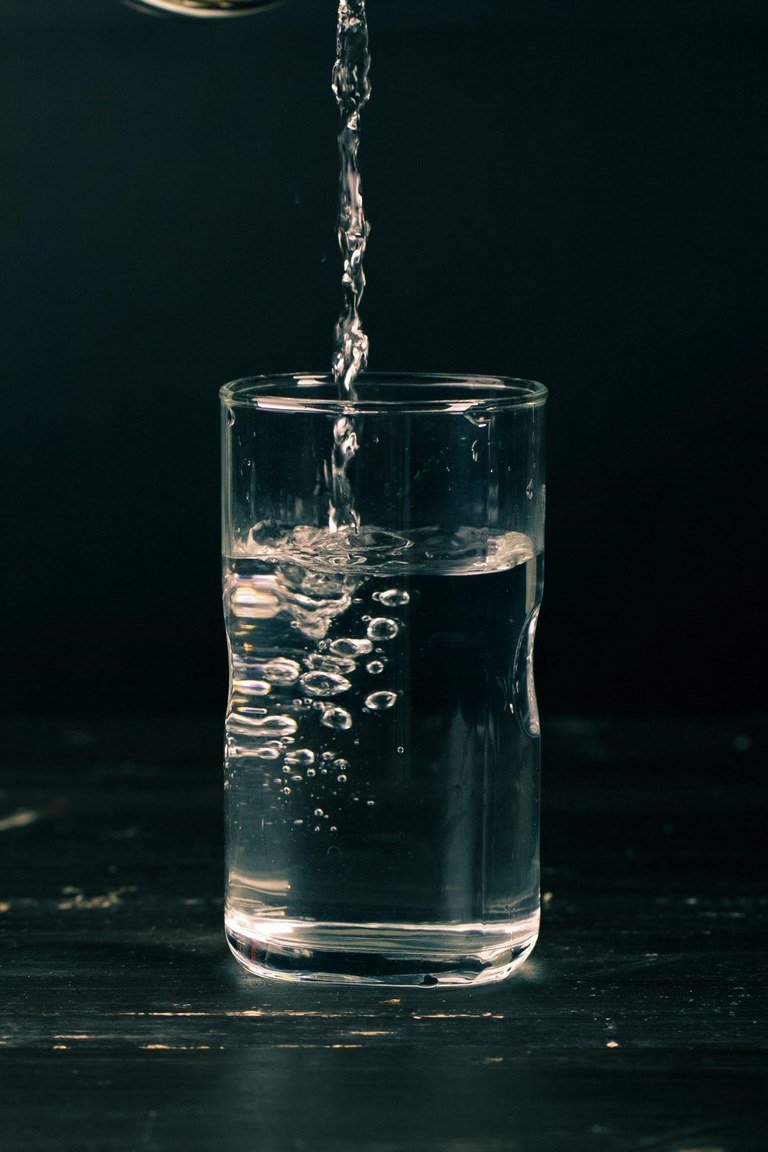 With an increasing number of pollutants detected in our water due to industrial and environmental causes, it is vital that we learn more about different water purification methods and use water filters to protect ourselves.
This article will discuss the different types of water purification systems commonly used at homes.
Why is it Better to Install Water Filtration System Than Using Bottled Water?
For starters, a home water purifying system has a far cheaper running cost than bottled drinking water.
Yes, you will have to spend more money upfront to buy the water filter, but you will notice substantial cost savings after a few months.
Next, the problem with bottled water is not only the price; it is also the plastic bottles, which are difficult to recycle and pollute our beautiful planet, making our water supply even more polluted in the long run!
If you want to do your part to help the environment, invest in a water filtration system at home and avoid bottled water as much as possible. Last but not least, if you have a big family, invest in a water filter as soon as possible.
Why spend gas and use up your valuable time going to the store to buy bottled water when you can get clean, safe drinking water directly from the tap?
Activated Carbon Block (ACB) Filtration
The Activated Carbon Block is made up of fine carbon powder that is kept together by a binding agent and remains static. Carbon water filtration involves this process.
It efficiently removes the odor and taste of chlorine and other pollutants from the water. In addition, the Activated Carbon Block reduces pollutants such as volatile organic compounds (VOCs), tiny cysts, and lead in water.
Since the high porosity powder has a higher surface area, it can adsorb more pollutants in water and prevent water from channeling. Due to the tiny size of its pores, it also has great resistance to bacterial growth.
How Does Activated Carbon Block Filter Work?
When the water passes through the pores of an activated carbon block, any pollutants bigger than the pores get mechanically adsorbed and attached to the activated carbon surface.
The positively-charged activated carbon attracts all negatively charged substances, such as chlorine, and gets rid of the foul odor and taste at the same time.
Sediment Water Filtration
Sediment filtration is the most commonly used and simplest water filtering method, and it is used in many homes, businesses, and industries all over the world. It effectively gets rid of sediments in water such as sand, rust, dust, heavy metals, silt, and other large particles.
A sediment filter is often composed of melt-blown polypropylene (PP) or pleated polyester (washable) and has a micron rating of 1 to 100. Lower microns offer better filtration as they can filter out tiny pollutants but have a slower water flow rate.
It can be either used as a single-point-of-entry (POE) whole-house filtration system or in combination with additional filters to give even more filtering.
A sediment filter is often used as a prefilter in various water filtration systems at homes, such as the Activated Carbon filter and the Reverse Osmosis filtration system, to keep the remainder of the filters from becoming blocked or obstructed by larger particles.
---
Read Also:
---
How Does Sediment Filtration Work?
A sediment filter works in a very straightforward process. When water (containing pollutants of various sizes) passes through a sediment filter with a pore size of 5 microns, all particles bigger than 5 microns are blocked and deposited on the surface of the sediment filter.
Whereas, contaminants smaller than 5 microns pass through the sediment filter freely. When the surface area of the sediment filter is depleted, it just needs the cartridge to be replaced with a new one.
Ion Exchange Water Purification System
Ion exchange removes unwanted dissolved ions from water and replaces them with ions from the ion-exchange resin that have the same electrical charge. When water flows through the IX vessel with specific resin in batch or continuous mode, a chemical reaction takes place.
The cation exchange process (for positively charged ions) and the anion exchange process (for negatively charged ions) are the two types of ion-exchange processes that take place in this method.
The two ion-exchange reactions are often employed in water treatment for certain purposes such as water softening and deionization, as well as demineralization, acid absorption, and removal of metals.
How Does Ion Exchange Work?
The IX resin with positively charged sodium ions in the water softening process will collect the scale-forming positively charged calcium and magnesium ions in the water and release the sodium ions for exchange.
It can either exchange positively charged ions (cations) or negatively charged ions (anions) during the deionization process (anions).
Negatively charged ions in water, such as arsenic, fluoride, nitrate, sulfate, uranium, and others, are removed and replaced with more negatively charged ions, such as chloride (Cl‾).
When the capacity of the ion-exchange resin is depleted, it will go through a regeneration process to return it to its original state, which will include the use of regenerant compounds such as sodium chloride solution and hydrochloric acid.
Water softening, deionization, and other filtration technologies such as reverse osmosis (RO) and activated carbon are frequently used in residential water filtration systems.
Ion exchange filtration is effective in removing dissolved inorganic impurities, but it is ineffective at removing organic contaminants and bacteria.
Ultraviolet (UV) Disinfection
UV technology is commonly used in water treatment to eliminate microorganisms such as viruses, Coliforms, Hepatitis virus, Cryptosporidium, protozoa, cysts, Giardia, and harmful bacteria found in private wells, lakes, and streams. It can also be used to combat chlorine-resistant pathogens like Cryptosporidium for municipally treated water.
The UV beam from the ultraviolet lamp damages and destroys 99.99 percent of microbiological pollutants in water that can cause diseases, providing you peace of mind when drinking your daily water.
However, because a UV lamp is never a water filter, you will still need a water filtration system to remove pollutants and chemicals from the water.
How Does UV Disinfection Work?
When a microorganism containing water flows through the UV lamp section, the lamp's UV ray intensity damages the microorganisms' cells, killing or deactivating them. Higher-powered UV light is needed for the sterilization of microorganisms with thicker cells.
Since UV ray particles travel in a straight line, sediments and other impurities in water must be filtered away first, as they may block or scatter the UV light, allowing bacteria to survive.
A UV disinfection system should be installed as the last step in a residential water purification system for maximum efficacy.
Reverse Osmosis Filtration
Reverse osmosis is a filtering method that uses a semipermeable membrane (also known as a RO membrane) to remove inorganic pollutants from water and make the purest drinking water possible.
Except for most soluble volatile organic compounds (VOCs), certain pesticides, solvents, and chlorine, it can remove most pollutants (up to 99 percent, including minerals) from water.
Of course, there are also factors associated with high-intensity filtration, such as a higher price, a slower filtering rate, and the production of a large volume of brine (usually 3:1 wastewater to filtered water ratio).
Due to the slow pace of water filtration, most reverse osmosis filtration systems include a pressurized tank to hold the filtered water. Since the RO membrane is susceptible to chlorine, a Reverse Osmosis filtration system will always include at least one activated carbon filter as a pre-filter to get rid of chlorine.
How Reverse Osmosis (RO) Filters Water?
The whole process is the reverse of osmosis. The molecules in water are pushed to go through a semipermeable membrane from a more concentrated solute to a less concentrated one in the reverse osmosis process.
In Reverse Osmosis, the pore size of the membrane can be as small as 0.0001 microns, allowing it to remove up to 99 percent of pollutants from water, including cysts and bacteria.
The impurities that have been collected on the membrane surface will be flushed away and drained as brine (wastewater) to maintain the cleanliness of the RO membrane and extend its life. The filtered drinking water will then be stored in a pressurized water tank for later use.
Benefits of Reverse Osmosis Filtration
This filtration method provides the most effective filtration against the vast majority of pollutants that are present in water.
Dissolved solids, iron, calcium, lead, cysts, mercury, bacteria, and other impurities can be removed or greatly reduced by this method.
This procedure produces the cleanest and purest drinking water.
Since it is regularly cleaned, the RO membrane has an extra-long lifespan of 2 to 3 years.
The resulting filtered water has a low total dissolved solids (TDS) value.
Disadvantages of Reverse Osmosis Filtration
Chlorine, certain pesticides and organic pollutants, solvents, and volatile organic compounds (VOCs) cannot be eliminated by this filtration method.
During the filtration process, it produces a substantial volume of brine (wastewater).
The filtration of water in this method is quite slow and takes a long time.
It lowers down the pH levels of water by removing essential minerals from the water.
It requires a water tank to store the filtered water.
It cannot be used to treat chlorinated tap water on its own.
The costs can be a bit expensive in a Reverse Osmosis filtration system.
Overview
There are numerous benefits of having a water filter system. The available water source will always be contaminated with several pollutants, and such water purification systems will ensure your family has access to safe drinking water within reasonable pricing.