Leaving home as an adult is a particularly challenging and stressful process. However, moving out is a big step towards independence and is frequently the start of creating a life away from home. It's a hard decision to make, but if you have decided for the right reasons, it's time to make it come true.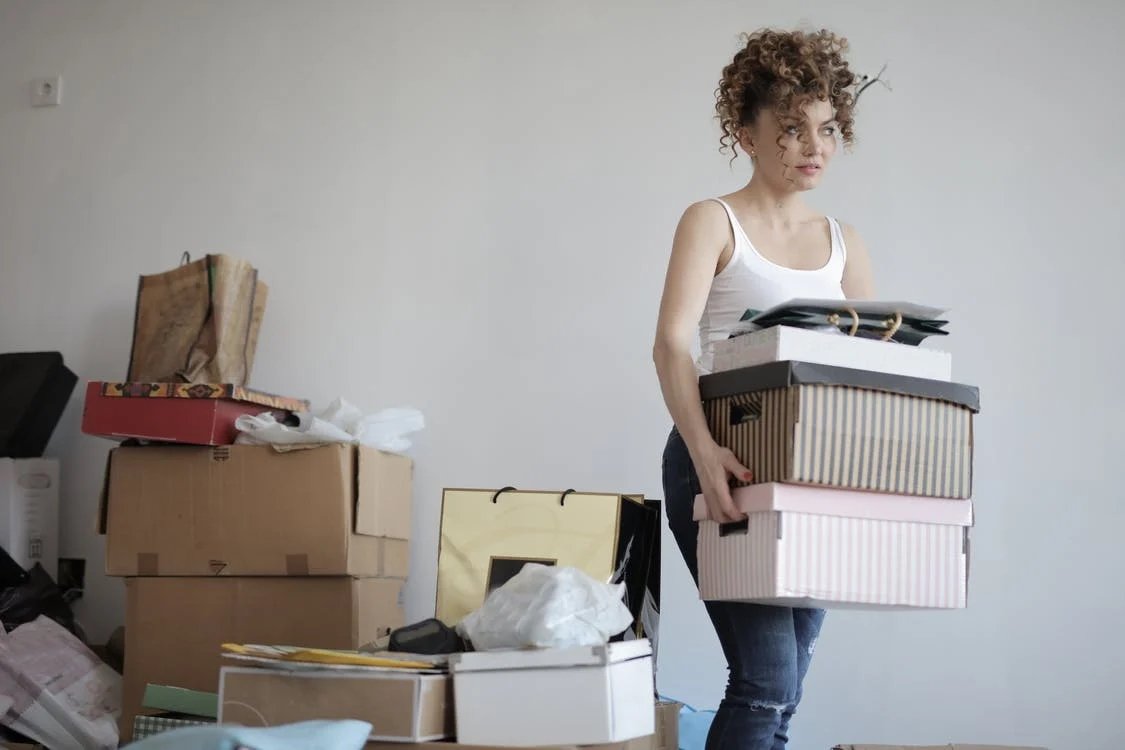 Any step begins with a plan. If you are planning to move out of your parent's home, plan your move with the help of family and friends to avoid making common mistakes that hinder the success of any undertaking. The following are some things you should do before moving out.
Tell your Parents About it
The best place to start is by letting your loved ones know about your intention to move out. They could want you to stay permanently, but it's equally likely that your parents are ready for you to leave and have been urging you to do so for some time. It can be emotionally challenging for you and your parents to leave the nest proverbially.
No matter the concerns, it is better to communicate clearly with your parents. Talk to them, your siblings, and your friends about what this transition means, and they can help you make this significant change.
Plan Ahead
The best method to prevent moving delays is to establish a concrete move-out plan. First of all, you need to find a place for yourself. If you are moving away to college, you should store all your extra belongings in a safe location.
For a great storage option near Grande Prairie, Canada, for instance, google "storage units Grande Prairie," and you will get a listing of suitable options.
Accordingly, if you are moving for a new job or finding dream prospects, make plans to store your packed belongings until you have found a place to live in the new city.
Remember that moving is never easy and can be quite a hassle if not appropriately planned. Set a moving date, and then start sorting your stuff based on whether these items are necessary or they should be given away to charity.
You can put them up for sale also. You can pack things based on the order in which you plan to unpack them or according to a category. Clearly label each carton to identify the items in the box. Let your parents know of your plans, and they can help you stay on track with your packing.
---
Read Also:
---
Make Sure You Are Financially Strong
Money is the most critical aspect of your decision to leave your parent's home. Moving out on your own is expensive. There are numerous extra costs, ranging from moving your possessions to paying your security deposit.
If you're relocating to a different state, this expense will increase even further. You must examine your financial condition if you want to rent an apartment. Even if this isn't the most enjoyable aspect of moving out, it's a good idea to improve your awareness of your finances.
Set an Emergency Fund
People frequently underestimate how much money they will genuinely need when they move out for the first time.
According to experts, you should save enough to cover living expenses for a few months before you rent your own house, so you'll have less financial stress.
Before you move out, figure out how much you'll need for monthly living expenses and multiply it by 4. You ought to have saved up to that target before making your move.
Look for an Apartment
Finding an apartment should be your number one priority, and it's one of the hardest things you will face. You have to choose an apartment by deciding first what things you need in your apartment and what kind of location you want for your apartment.
Once you have decided on location and space requirements, start looking for an apartment by keeping your budget in mind. Once you have found the apartment, set a date for the move and ask your friends for help.
Make a Move
Then, it's time for you to shift. https://www.mymove.com/moving-checklists/packing-checklist/If you are moving far from your home, make sure to get transport from a company, or you can ask your friends or family to help you shift. While packing things, make sure you pack things safely so they don't break while you are on the road.
Before you move, it might be time to let go of some of your items. After all, moving will be easier and less expensive if you have less stuff to transport.
Consider giving gently used items to neighborhood charities and nicer things to consignment shops in your area. Additionally, you might want to consider holding a garage sale or selling goods via an online marketplace.
Change your Address
After moving into your new house, you need to notify all your contacts of the address change. So, you will get your emails and other important documents delivered to your home, and you don't have to go to your parent's house to collect them. If you are a student, you can also change the address of your college/ university.
Set the House
Before you move into your apartment, ensure that essential things like electricity and WIFI are in working order. You can also check them before shifting if you have time, or else that will be the first thing you need to do. Explore your town or area, talk to people in the neighborhood, and go for a walk.
Celebrate with a House Party
After you have moved into your new home, hosting a housewarming celebration might be a good idea. Invite your friends and family, serve reasonably priced food, and create a relaxed atmosphere for people to mingle. It can be an opportunity for you to make new friends because you can invite your neighbors too.
Final Words!
We know that moving out of your parent's home is one of the most significant decisions you'll ever make towards becoming truly independent. So, don't be afraid, and whenever you think you're ready to embrace the change, go for it.
When you do, we hope these tips mentioned above will help you! Discuss the move with your parents, so they have an opportunity to adjust to the change because it will make the process easier for everyone involved.
Find an apartment based on your needs in terms of facilities and location. Carefully sort through your belongings for stuff that would fit your new home. Acquire furniture, drapes, and kitchen accessories to make your space comfortable.
Organize the utilities and services like WIFI and cable for your new apartment. After you have moved into your new home, invite your friends, family, and neighbors to mingle and celebrate your new home.