It is everyone's dream to have their own house whether it may be big or small. People build their house depending on their financial status and their ability to choose the materials need for building their dream home. The climatic conditions differ from one place to the other. In this world, the weather varies from west to east and north to south. So people have to select the construction materials based on that. Generally people in western countries prefer decking's rather than using concrete or other tile flooring's for building their homes. Wooden decking's May not suit for all types of geographical and weather conditions.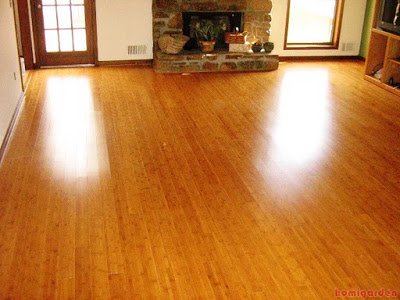 Sustainable, Bamboo Flooring
Eco-Friendly Flooring Materials
Decking's are the flooring materials just like other flooring's but made out of wood and can have the capacity to hold any weights. These are preferably constructed outside the constructions especially in the gardens connected to the houses and the backyards that are built in support to the houses. Usually, these are decking's are used as flooring in big ships as the wood is light in weight and can help to stay as hard flooring in the ships. Eucalyptus trees are best used as the decking materials and many other materials like teak, pine etc. Eucalyptus is the spotted gum timber that is used in making spotted gum decking. These materials are available in almost all parts of the world or else they are manufactured by many companies and are exported to other parts of the world based on the orders they have received from their clients.
Actually these decking's are the best Eco-friendly materials. It is easy to work with such material to modify these woods to a well-designed decking's. There are many companies who are working with such woods and in making wonderful designs out of these as required by their customers.
People also like having their farm houses in farm or forest areas and they prefer to build such houses using these wooden decking's and planks that are already given a shape and size. In markets, all such wooden planks are available and depending on their requirements people choose these planks to construct flooring's or else a wooden house. These materials are strong and hard enough that they cannot get spoiled by any hard winds or cyclones.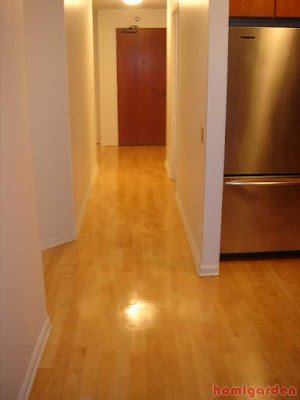 An example of solid wood flooring with a top coating of polyurethane
Also, there are many advantages of using these materials for constructions like they have the ability to be stable in any weather conditions. These decking's are available in various colors like hazel dark reddish brown and deep brown etc. and these do not fade away so quickly as other decking's made of other materials.
Spotted gum decking's available in a number of patterns so that people can select their favorite colors based on their designs. The most important advantage about this decking's that it is fire resistant and do not get damaged with any types of fire accidents. Click this great site for more details about spotted gum decking in Melbourne.