A well-designed outdoor space is a canvas waiting to be transformed into an inviting oasis that not only complements your home's architecture but also enhances its curb appeal.
When it comes to creating an outdoor haven, the combination of a deck and fence plays a pivotal role.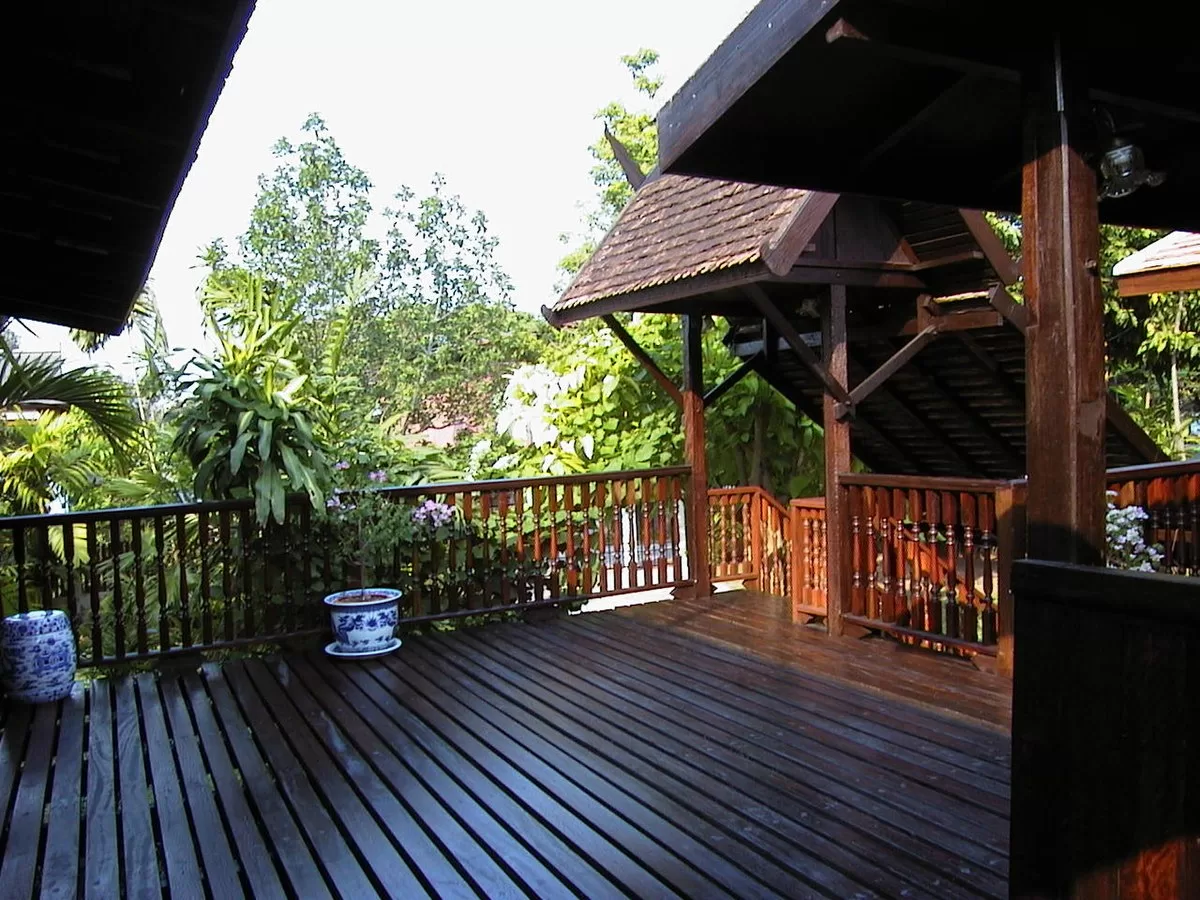 In this guide, we'll delve into the art of crafting the perfect deck and fence combinations to elevate your curb appeal to new heights. From harmonizing styles to coordinating materials, we'll explore how to create an outdoor space that is both visually appealing and functional.
Harmonizing Styles: Blending Form and Function
When considering deck and fence combinations, achieving harmony between their styles is crucial. Your outdoor space should feel like an extension of your home's interior aesthetic. Here's how to achieve that balance:
Architectural Compatibility
Pay attention to your home's architectural style. Choose deck and fence designs that align with its character. For instance, a modern home could benefit from sleek and minimalist lines, while a traditional home might call for more ornate designs.
Color Coordination
Coordinate the colors of your deck and fence to create a seamless transition. Opt for complementary or matching shades that tie into your home's exterior color palette. This creates a unified and visually pleasing look.
Material Consistency
While decks and fences can be constructed from different materials, maintaining some level of material consistency can enhance the overall cohesiveness. For example, if you have a wooden fence, consider using wood accents in your deck design.
---
---
Creating Zones the Functional Aspect
A well-designed outdoor space isn't just about aesthetics—it's also about creating functional zones that cater to your lifestyle. Incorporating these zones into your deck and fence combination can elevate both the look and usability of your space:
Entertainment Area
Designate a space on your deck for outdoor dining and gatherings. Pair this area with a fence that provides a sense of enclosure and privacy, making it a cozy spot for enjoying meals or hosting guests.
Lounge Retreat
Create a lounge area on your deck with comfortable seating and perhaps a fire pit. A low fence or decorative screens can offer a sense of seclusion, transforming your deck into a tranquil escape.
Green Oasis
Integrate planters, trellises, or raised garden beds into your deck and fence design. This adds greenery and a touch of nature to your outdoor space, enhancing its appeal.
Play with Textures and Materials An Inviting Blend
Texture and material play a significant role in the visual interest of your deck and fence combination. Combining different textures can create a dynamic and inviting outdoor space:
Wood and Stone
Mix the warmth of wood with the rugged charm of stone to add layers of texture. Consider stone accents in the deck foundation or using stone pillars for fence posts.
Metal and Greenery
Incorporate metal elements into your fence, such as decorative panels or wrought-iron details. These can pair beautifully with climbing plants, adding a touch of elegance to your space.
Deck Railing and Fence Design
The deck railing and fence can share design elements, such as similar patterns or shapes. This subtle repetition can create a cohesive and well-thought-out look.
Balancing Openness and Privacy The Role of Fencing
Fences are not just about aesthetics; they also serve practical purposes like privacy and security. Finding the right balance between openness and privacy is key to creating an inviting outdoor space:
Lattice Panels
Lattice panels can be a charming addition to fences, offering both privacy and allowing sunlight to filter through. They can also be used as decorative accents on decks.
Partial Privacy Walls
For areas that require privacy, consider partial privacy walls that don't completely obstruct the view. These walls can be integrated with the deck design for a seamless look.
Vertical Gardens
Turn your fence into a vertical garden by incorporating planter boxes. This adds greenery, enhances privacy, and creates an enchanting atmosphere.
Conclusion
Designing the perfect deck and fence combination requires a careful blend of aesthetics, functionality, and thoughtful consideration of your outdoor lifestyle.
By harmonizing styles, creating functional zones, playing with textures and materials, and finding the right balance between openness and privacy, you can craft an outdoor space that not only enhances your home's curb appeal but also becomes a sanctuary for relaxation and enjoyment.
Remember, your deck and fence combination should reflect your unique tastes and needs, ultimately creating a visually stunning and welcoming extension of your living space.