Shipping container services have been a popular choice over the last ten years. Due to their increasing demand, many companies are offering similar services.
However, not all of them are as dedicated as some industry leaders. Industry leaders usually offer more services and different shipping container sizing options.
Having many too many options can be overwhelming. In this article, you'll find out how to find a good company for your needs, how to get affordable shipping container rental, and what benefits you can get when you choose the right company.
Tips to Find a Good Storage Company
To find a good storage company, you must first know what you should get.
Simply put, when you rent a shipping container, the company should deliver the container to you and then collect it again for storage.
That is the least you should get. Now, based on that, let's see the other tips to spot a good company.
Tip 1: Have a Range of Services to Choose From
Don't settle for the bare minimum. Choose a company that is more creative with its services, especially if they have a unique service.
Keep an eye on the companies who have these services.
Delivery and Collection Services
This service is a good option for small business owners who are looking for extra storage for their stock. With this service, the company will drop off the container at your house.
Then, you can put the container on your premises with 24/7 access. After you are done using the container, you can arrange for pick-up with the company.
Loading and Storage Services
Choose this service if you don't have enough time on your hands. All you need to do is make a booking with the company. Then, they will collect, pack, and store your things for you.
When you are renting a storage shipping container, you might want to organise your things yourself. So, for this service, the company will deliver and store the container, but you will do all the loading yourself.
Tip 2: Have a Range of Container Size
You could have a large number of things to store or only some little stuff. Everyone has different needs. Therefore, choosing a company that has options for you is a wise move.
If the company only offers one size, you will end up renting too much or too little space. Either way that goes, you'll lose money.
Choose a company that offers these standard sizes.
6ft Containers = fit 2 bedrooms worth of stuff
8ft Containers = fit 2.5 bedrooms worth of stuff
10ft Containers = fit 3 bedrooms worth of stuff
20ft Containers = fit 3-4 bedrooms house worth of stuff
All of the containers are crafted for different target audiences. You as a customer should have these options so you can find the best for your needs.
Tip 3: Affordable Price, But Still Offer Quality
You must think that the best service will be expensive. It is not necessarily the case every time. You can still get good quality at a standard rate.
The standard rate for shipping containers depends on what size you choose. If you choose a smaller container, you'll get a cheaper price.
6ft Containers = $3.27 per day
8ft Containers = $4.7 per day
10ft Containers = $6.13 per day
20ft Containers = $8.56 per day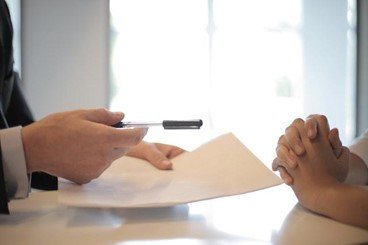 Tip 4: Upfront About Contract and Insurance
You should also consider how upfront the company is to you in the first phone call. During the first phone call, they should already be upfront about the contract and insurance.
Why should you focus on contracts?
Plans always change, whether accidentally or deliberately. So, your rental duration can also change abruptly. If you are bound into a contract, the rigid due date will become a problem.
Hence, choose a company that offers no fixed contracts. That way, you can extend your rent weekly or monthly to suit your schedule.
As for insurance, you have to make sure that a company has it. Damages during transit and storage are always possible, however unlikely. Hence, make sure you have insurance so you can be reimbursed.
Tip 5: Consider Security and Protection
Security and protection should also be your priority. You don't want anything stolen, right? Therefore, make sure that the company have;
CCTV cameras
Overnight staff monitoring
Alarm systems equipped with motion sensors
Padlock protectors to protect padlock from theft attempts
The company should be upfront about this during the first phone call, as well. If they readily divulge this information, then you can trust them.
Other than security against theft, you should also consider protection against damage. When you are packing your things, you have bubble wrap, boxes, furniture blankets, and tie-downs, right?
Ask the company if they provide all these for free. If they do offer all these packing materials free alongside the container, then you find the right company.
Benefits of Choosing the Right Company
Choosing the right company can help you get the best storage experience. Here are some benefits you will get with a good company;
You will get an end-to-end service without the hassle.
There will be no extra or too little space, you will get a perfect size.
With an affordable price, you can get everything you need.
No rush to return the container when you're not ready yet.
Guarantee that your things are well taken care of.
Attempts of theft will be deterred and prevented.
Conclusion
With all the choices clamouring for your attention, you need to make sure that you choose the best one. Hence, consider available services, sizes, and prices.
If the company has a perfect service for you, with a suitable container size for your things, and a good price, make a booking swiftly.
Plus, consider other factors such as contracts, insurance, security, and protection. Make sure that you can extend your rent without a binding contract and that all your things are covered by insurance.
Moreover, ensure that the company has all the necessary security measures to protect your things. Lastly, to save money, choose a company that offers protection items for free.
With all those factors accounted for, you can assure yourself that you get the best storage experience.