If you are considering getting a window replacement, then one of the first things you may be asking about is pricing.
It's hard to place one price for window replacement because the price can be based on many different factors including the type of window.
This is the biggest difference in the pricing of windows because some windows are more expensive to get, harder to install, or just are larger depending on the type of window.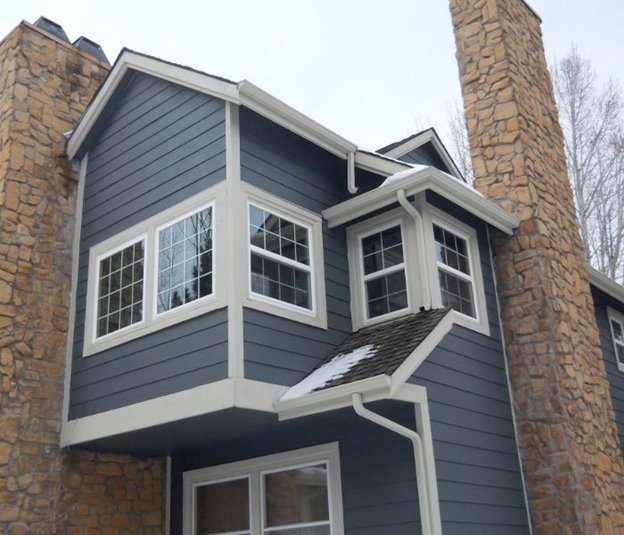 The pricing breakdown is also for only one window, so if a homeowner is replacing multiple windows, then you will have to multiply the price by how many you need.
Either way, we will go over the average prices for windows based on the window type so that homeowners can get a better idea of what to expect for window replacement costs.
For further information about window replacement costs, please visit our website at https://homewindowsdallas.com/.
What is the Average Cost to Get New Windows Installed (By Type)?
Window replacements are priced based on the type of window. Some window types are much more expensive than others and so to get an average estimated price on how much it would cost to get your windows replaced, you'd need to know about how much it costs per type of window. Here are the average prices of windows depending on the window type.
Single Hung Windows: $160- $350 per window
Double Hung Windows: $250 – $500 per window
Arched Windows: $325 – $500 per window
Bay Windows: $800 – $4,000
Bow Windows: $1,500 – $6,000
Casement Windows: $150 – $700 per window
Picture Windows: $250 – $850 per window
Sliding Windows: $300 – $1,300 per window
Storm Window: $100 – $300 per window
These window types are all different and the pricing is either based on the full installation of all windows such as bay windows, or it is based on the price per window and then you will multiply that by how many windows you need to be replaced.
Some of these windows have a wide range of pricing just because the windows come in multiple sizes. For example, a sliding window can cost between $300 and $1,300 per window because they are available in many sizes including larger ones.
---
Read Also:
---
What is the Best Time of Year to Buy Replacement Windows?
When it comes to window replacement homeowners need to think about the fact that while they are being replaced, the window area will be open.
So, the best time to replace your windows is in seasons where the weather is nice, like spring or summertime. You should try to avoid having it done during rain, storms, or snow.
Doing a window replacement in winter or fall time will make your home very chilly during the installation process.
On the other hand, the busiest season for most window replacement companies in spring and summertime, therefore they will be much busier during these times.
This also means that promotions, deals, and coupons will most likely be offered in the winter and fall time because that is the window replacement company's slow season.
So, it might be beneficial for you to get your windows replaced during the fall/winter when you can get a better deal for them if you are concerned about the overall cost of the replacement.
Should I Replace All Windows at Once?
Most window replacement companies will say that they're able to, homeowners should try to replace all their windows at one time. This makes for less time, stress, and paperwork on both ends.
The window replacement company will be able to complete the job in a couple of days when you decide to get all the windows replaced, versus if you do it a few at a time and the window replacement company has to come out to your property multiple times over the course of a few weeks.
Ultimately, the decision is up to the homeowner. If they are worried about pricing or timing, then it's best to contact a local window replacement company to get an estimate for the window replacement cost of all of the windows. Then if it's affordable, the homeowner can decide what they will do next.
How Often Do You Need to Replace Windows in House?
Many window replacement professionals will say that you should replace your windows every 15 to 20 years. Most windows have a 20–25-year warranty on them which is the perfect timing for when you should replace your windows.
This isn't always the case though, sometimes your windows might need replacing before the 15 to 20-year mark. Windows take a lot of damage and stress, especially in climates where there are high winds, severe storms, and other natural disasters that could put extra stress on your windows.
Keep an eye out for signs that you need a window replacement before your 15 to 20-year mark is up. Some signs that you need window replacement are leaking windows or windows where you can feel a draft.
A lot of the time the window seal is the first thing that can show signs of needing a replacement. Getting the windows replaced as soon as possible will help avoid further damage or issues.
Window Replacement Cost
Window replacement cost is estimated based on the type of window most of the time. This is the easiest way to differentiate the pricing on windows. However, most factors go into the cost like labor and materials.
If a homeowner is concerned with pricing and wants a more accurate estimate for window replacement, then they should contact their local window replacement company to get an estimate on the number of windows they're wanting to replace as well as what types of windows they need to be replaced. This will give you a better-estimated window replacement cost.
Overall, it's best to replace your windows every 15 to 20 years or when you notice signs of damage and need a replacement.
Homeowners can replace as many windows as they want at one time to make it less stressful for both the window replacement company as well as the homeowners. Contact your local window replacement company today to get your window replacement cost estimate.