Do you want your neighbors to be jealous of your outdoor space? Are you trying to sell your home and need to jazz it up a bit?
Maybe you just want to feel a renewed sense of pride in your yard.
Whatever the reason, you're looking to enhance your curb appeal and you're not sure how to get started.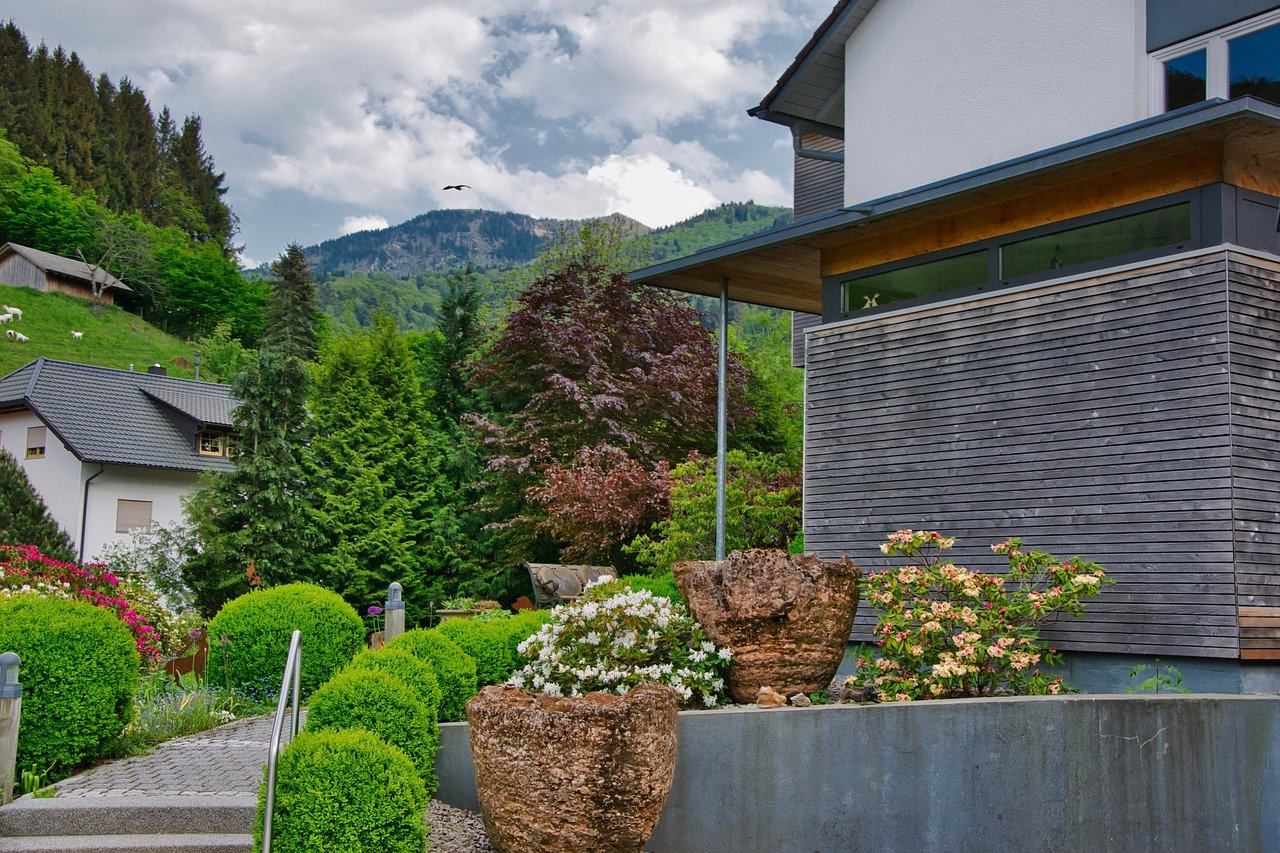 Don't worry, we're here to help. We've got five curb appeal ideas. to bring your front yard to the next level. Keep reading to learn more.
---
Read Also:
---
Bring In a Water Fixture
This is a fancier option but it's one that only takes one big focal point to make a huge difference.
When you add some sort of water fixture to your front yard people will automatically recognize your house as just a bit "nicer". These don't have to be grand flowing fountains, there are options for anyone's style.
A small pond, a natural fountain, or a koi pond are all subtle additions to incorporate water into your yard.
Consider a Bright Front Door
Colorful front doors have been trending over the past year or so, and for good reason. They can liven up a boring home and paint job with just a day's worth of work (and it's something that you can do on your own).
Consider a door that's in a color that contrasts well with the rest of your home. Red, yellow, and teal are popular options.
This will brighten up your entryway and make your home pop.
Add a Fence
Fences have gone out of style recently, but they're both decorative and functional making them a great way to improve curb appeal while also protecting your home.
There are many different styles of fences. Whether you're looking for the traditional wooden or picket fence for a sweet and old-fashioned look, or you're more interested in the stylish and vintage wrought iron look, there will be something that suits your home's aesthetic.
For inspiration, check out Florida Fence.
Try Landscaping
When you're walking through a neighborhood and you see a beautifully landscaped yard doesn't it automatically make you think "curb appeal"?
Landscaping doesn't have to be perfectly bright green grass and topiaries. If your style is more "natural", you can incorporate native plants, trees, and moss. You can include flower bushes and trellises.
Having a professional do an initial landscaping job is a great way to get your front yard planned out to look cohesive and put together. After that, maintenance is easy and fun.
Consider an Arch or Covered Path
Arches and covered paths might seem too fancy, but when incorporated correctly into the landscaping they give a fairytale look to any home.
White wooden arches are simple and sweet, especially if they lead to a garden in the back yard. Wisteria paths are beautiful and a bit high-maintenance but they give a pop of color to any front yard.
Is it Time to Enhance Your Curb Appeal?
Your curb appeal is part of your home's "look", why not jazz it up a bit? Neighbors, passers-by, and potential buyers will love going past your home and good curb appeal automatically makes a home look more expensive even if the enhancements were cheap.
For more posts like this on designing around the home, visit our site.