The
unusual shape of bay windows makes them terrific fun to incorporate into an interior design plan. Rather than simply having a flat window up against your furniture, you can create your own little alcove that will tend to be flooded with light; thanks to the windows to the sides and in front of the space. The way natural light fills the area makes it almost like a little conservatory, but of course you can add bay curtain poles and curtains to make it shadier. So what sort of theme will you choose for your bay window?
Bay window with seating
Kids
Kids –
Why not make the bay window space a little play area for your children or kids belonging to friends? You can use furniture that doubles as storage and a seat to make sure it is easy to clear up after they have gone.
Work
Work – There is nothing more depressing than having your desk up against a wall, so try putting your work space in your bay window alcove. Natural light is great for keeping your spirits high and seeing the world moving around you will ensure you do not get too myopic when it comes to your work.
Play
Play – It is not just kids that need a play area, adults also need somewhere to enjoy themselves. This could mean a spot for their hobbies; whether this means a space to put together craft projects or construct minor pieces of DIY. If you are not the crafty sort, you may prefer to use stick a table and chairs, so that you can create a perfect spot for that other form of playing: socialising.
Relax
Relax – There is no need to have grand plans though. Why not just put in a comfortable chair or chaise-longue and use it for dozing in the sun or reading? Simple, yet effective.
Design Ideas For Your Bay Window Area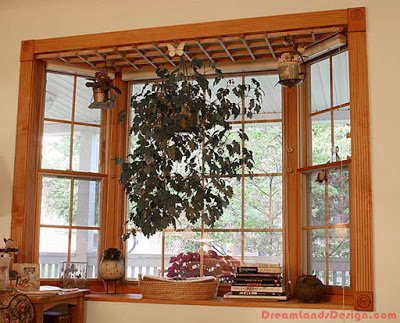 Bay window for hanging plants and decor
Bay window with greenery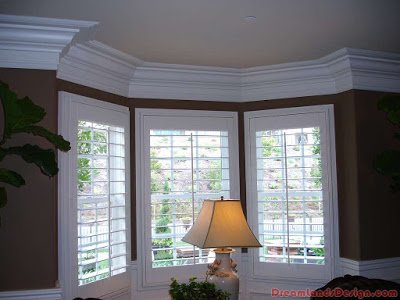 Bay window with lamp