If you are planning to sell your house soon, remodeling can sometimes dramatically increase the value of your house. It may also help you sell the house quickly. As such, investing in a few upgrades and renovation projects is always a wise idea.
That said, you need to be careful about upgrade projects you invest in and be certain that you'll get a return on your investment. Keep a close eye on the market trends and try to find the features that new homebuyers are valuing most at the moment.
For example, recent data tell us that modern bathrooms; water-conserving, low-maintenance landscaping; energy-efficient windows are some of the hottest trends on the market right now. On the other hand, relatively expensive features such as sunrooms, home theatres, and the like are NOT.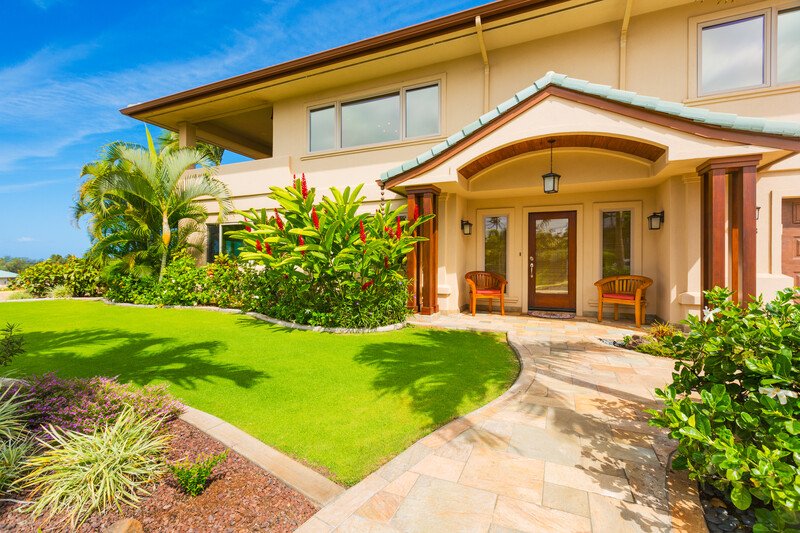 So, make sure to invest in the right sort of projects and also make sure to NEVER go overboard with your remodeling. After all, all you're looking for is to sell your house for a fair price, sell it quickly, and move on.
This is not your business and you are not trying to make a kill. So, keep it simple and low profile, make wise choices and you'll be able to secure a good return on the money invested.
House Renovation for Resale Ideas
---
Read Also:
---
1. Kitchen Remodelling
The kitchen is often thought to be the heart of the house and the one that receives the most amount of footfall. As such, upgrades to your existing kitchen ought to pay off. However, as we mentioned, don't go overboard and don't plan on a complete overhaul.
Instead, try to pay attention to items that deserve your attention. For example, if your cabinets are in good shape, there is no need to install new ones. Invest instead in a more modern countertop.
On the other hand, if you feel like you need to work on the cabinets, consider wood products like peel-and-stick ones, wallpaper, or simply a fresh paint coat. Each of these is a great option to give a fresh and cheerful look to your old cabinets.
And while we are in the kitchen, you might also consider adding a backsplash or changing your old one with a new backsplash that creates visual interest and freshens up the kitchen.
2. Upgrade Your Bathroom
As we mentioned, modern bathrooms are a hot trend in the buyer's market right now. So, spending a few dollars on a budget-friendly bathroom upgrade is sure to stand you in good stead.
If your bathroom is old and looks dated, you may consider installing new, trendy, modern fixtures; replacing your sink, and so on. Otherwise, you need not invest in these expensive replacements.
Instead, try to focus on little but creative ideas such as adding some off-the-shelf storage (apothecary cabinets, leaning ladders, tiered carts) that help maximize vertical space; using wallpaper to create an accent wall, and adding some little details (such as crafty chalk or corkboard on the inside of the door) that will make your bathroom look trendy and up-to-date.
3. Replacing the Curtains
One easy step to change the look of a whole room is replacing the window curtains. The latter adds a great accent to any room and a thoughtful replacement would go a long way in bestowing a fresh, rejuvenated look to the surrounding space.
While replacing window curtains, decide whether you want a full replacement, that is, changing the curtains along with rod and pelmets or mounting brackets—or you simply want to settle for changing the fabrics.
You can find curtains & blinds at Spectrum, who will be able to give you advice on the best way to increase the value of your home, without spending a fortune.
4. Low-Maintenance Landscaping
This can possibly be a more expensive investment than others on our list, but it is worth it if you can afford it. Your yard is the one thing the prospective homebuyers will get to see first and making a good first impression may act wonders in securing you a good deal.
You can add a mulch bed and plant some carefree shrubs and trees as well as drought-tolerant plants. Also consider adding a patio or walkways constructed with permeable materials such as gravel, stone, patio pavers, etc.
All these make for an attractive yard that is also water-conserving (especially relevant for areas with water restrictions) and low maintenance.
5. Energy-Efficient Insulation
If your home is not well-insulated, this will go into the report prepared by the home inspectors who often accompany potential buyers. And that is not going to increase your chances of getting a good resale value! So, make sure to locate areas within your home that are compromising the insulation.
Specifically, find out if there are any leaks in and around these areas (and fix them if there are any):
In recessed lighting
Around light switches and electrical sockets
In the basement
Places where wires and ducts enter your house
Around the attic hatch
Around doors and windows
Also, it is a good idea to use CFL bulbs for all your light fixtures. And while we are at it, you may even consider replacing the light fixtures all around your home to give it a more modern look. This is a somewhat costly option (not much though), but modern light fixtures do an excellent job of upgrading the appearance of your home.
To come back to insulation, we highly recommend that you install a programmable thermostat (if you don't have one already). This is something most buyers expect to find in modern homes and the absence of one is highly likely to put off more than a few of them.
Similarly, adding energy-efficient windows will help you ask for a better price for your home. Old-style single-pane windows do not sit well with modern homebuyers at all.
6.  Reinvent Your Existing Space
Do you have a basement you rarely use or an attic full of cobwebs? If yes, then it is high time that you gave a makeover to them. This will help you present these spaces as additional rooms with potentially versatile functions.
A spacious basement can work as a home office (this is important as more and more people are working from home now, not only because of the pandemic but in general as well). Similarly, attics can function as a playroom for children, as an extra guest room, and so on.
So, these are some of the cost-friendly, simple renovation projects you may pursue to increase the value of your current home. You may also consider hiring a design consultant for this purpose who will be able to help you with valuable suggestions that are also in line with your budget.