If you're thinking of replacing your current roof, the classic asphalt shingle is just one of many options to choose from that will protect your home and your investment.
Before you decide to call a roofing company, it's a good idea to understand the different types of roof materials that are available to you.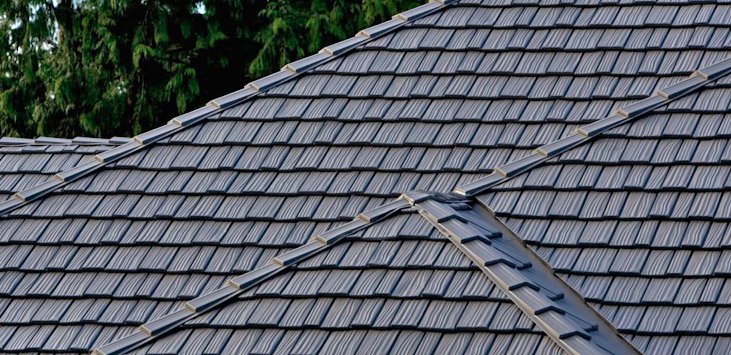 Read on to learn more about how to choose the right (and best) roofing material for your climate, your lifestyle, and your home.
The Most Common Types of Roof Materials: Asphalt Shingles
Asphalt shingles are the most commonly used roof material in America, particularly on roofs that have a steep slope. This material is reinforced by strong fiberglass or organic material, although organic reinforcements have a much shorter lifespan.
If you're on a tight budget, asphalt shingles are one of the most affordable options out there. They come in a wide range of colors so they're fairly easy to match your home's color scheme or aesthetic.
Most asphalt shingles use fiberglass to strengthen each shingle, and they hold up well to moisture and weather. Some brands coat the shingles with a special laminate material to give them a nice, smooth texture.
Others may have zinc on top, which can keep mold and mildew growth to a minimum.
Look for a roofing company that offers a warranty on the shingle roofing installation. Most manufacturers offer a 20 to 50-year warranty, and they typically require little maintenance other than the occasional replacement here and there.
This roofing material should last you at least a decade or more, depending on the climate.
Metal Roofs
In snowy climates, metal is one of the most common types of roof materials used for homes. This material is lightweight, exceptionally durable, and can be made in a variety of colors.
Compared to clay tiles, metal is about 1/10 the weight which makes them safer during extreme weather events like earthquakes or high winds. There are different types of metal roofing materials including metal shingles and metal panels.
Both types of metal roofs can last 30 years or more, making them a smart long-term choice. In fact, some manufacturers offer a lifetime warranty on their metal roofs.
The cost of a metal roof is much higher than asphalt shingles, but they require no maintenance and have a very good fire rating for safety.
They're also ideal if you're concerned about heavy snow, which can cause the roof to bow, buckle, or collapse. Corrugated tin roofs are common on barns and sheds, while flat metal roofs are more common on homes with sharper pitched roofs.
---
Read Also:
---
Wood: A Beautiful Roof Material
Wood adds a gorgeous touch to your home's curb appeal, and it's a great option to give your home a classic look. Wood shingles and shakers are often constructed from cedar, pine, or redwood.
You'll find this type of roof material on homes along the west coast, the Northwest, and in some areas of the Midwest. The shingles are machine-sawed, and shakes are hand-cut to give them a rougher, more organic look.
A wood roof has a shorter lifespan than most other types of roof materials, coming in at between eight and 25 years. It's important to know how to fix my roof so that you can maintain the wood for years to come, since well-kept wood roofs may last 30 years or more.
Wood is more expensive than asphalt shingles, but some homeowners still choose it since they prefer the way it looks.
If you opt for this material, make sure that the shingles are graded to handle heavy loads (like snow) for better longevity. Wood shaker pieces and shingles should also be pressure-treated with a fire retardant before they're installed.
Clay and Ceramic Tiles
Often found in the Southwest or throughout Florida, clay and ceramic roof tiles feature a beautiful architectural look. The tiles can be flat or curved in an S-shape, and they're extremely resistant to fire.
It's crucial to choose a skilled roofer that has experience installing this type of material to ensure a snug, tight fit. The installation method is key since it plays a role in keeping the water sloped and moving away from the home.
A special backing or underlayment may be required on lower pitched roofs.
While clay roof tiles are beautiful to look at, they're also extremely heavy and will need to be secured to steep pitches to keep them in place. Tiles should be nailed or mortared which will increase your total cost.
Concrete tile is a contemporary alternative to clay tile and is made by mixing sand and Portland cement. This type of tile is less expensive than clay, but it's still almost identical in weight and how it's installed.
Both options will add a beautiful look to your home and can give it a lot of architectural interest, so the price is really the differentiating factor.
Find the Right Roof for You
Whether it's the classic asphalt shingle, metal, wood, or clay, all of these types of roof materials can protect your home and make it look beautiful.
Explore the best option for your local climate and determine which option will suit your budget, long-term goals, and how it will look when installed on your home.
Once you find the right roof material, you'll have a durable roof that should last for many years to come.
For more great articles about gardening, real estate, home design ideas, and more, visit our website today!