Adding on to your property is among the most effective strategies for boosting its value.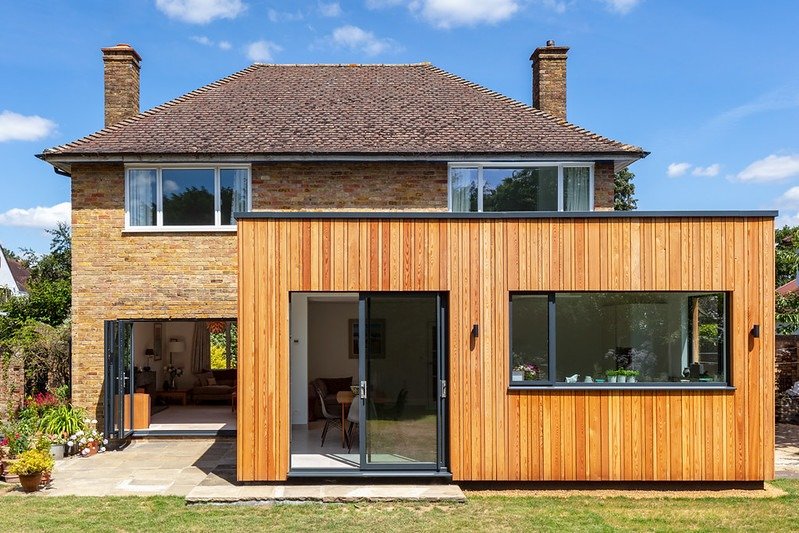 Even though some property owners may have innate expertise in the building trades, most of those interested in House renovation know nothing about construction, architecture, or property design. It's simple to miss something, make a mistake, or spend more than you planned if you don't have some good advice and a few pertinent ideas to get you started.
When it comes to the planning and building of extension on house, we know from experience that many questions come up early on. With that in mind, here compiled some of the most often asked issues during the planning process for a home addition, as well as some helpful hints and suggestions to give you a head start. Before making a final decision on an extension on house, we have developed a list of the five factors you should consider.
1. Be as Specific as Possible Regarding Your Goals.
Before beginning work on your extension, you must understand the results you anticipate achieving. Adding a room to the back of the house can increase the property value, but it won't be worth it if the room isn't used to its full potential.
First, think about what your home may be like with more room, and then come up with a list of Rear Extension Ideas. Examine the current layout of your home and think about how an addition could improve things. Don't forget that you can put your existing space to new uses by adding on.
An alternate option is using automatic 3D interior design software, which often features a library of 700 or more furnishing and accessory options. With this method, you can reduce your financial outlay considerably.
You can also take your time coming up with a detailed blueprint of the new room's layout and measurements to give the builder. This application uses sequential algorithms to do all the heavy lifting, so you don't even need a background in architecture to use it.
---
Read Also:
---
2. Make Sure You Have All the Necessary Permissions
Significant House renovation needs approval. As soon as you begin planning an addition, it would help if you had a conversation with your local government because this may define your vision for the expansion. After you have determined what is allowed, you are free to proceed.
Construction codes must be routinely enforced by councils, even though boards might not always insist on a plan. It is best to be aware of these factors before beginning work on your ideal project so that you are not disappointed when it turns out to be unachievable.
3. Recruit an Architect
As the scale of your project expands, you will find that you need the services of an architect frequently. If you are going to employ an architect for your addition, you should provide them with all the information they require to design a great plan.
Discuss with an architect the specifics of your vision, such as the proportions of the new room and the more general goals you have for the space, such as the atmosphere you want to create.
The services of an architect are helpful throughout a construction project. They are in a prime position to speak with contractors about the project's technical components, and they may use their knowledge to inform you if the building work is veering off track. They are in a prime position to interact with contractors about the project.
4. Talk to Your Neighbours
Any substantial renovations you make to your home will inevitably impact the neighbors, especially your immediate neighbors. Alert them early on about your plans so they may voice any concerns they may have, and you can adjust accordingly.
Having an open dialogue with your neighbors at the outset can prevent any future friction. If you and the builders can't agree on how the construction will affect you and your neighbor, you may have a dispute on your hands.
5. Get Multiple Quotes
More than merely saving money, there are other benefits to comparing rates from different providers. You can see how they approach problems, get a sense of their professionalism, and learn more about the quality of the materials they plan to use on your house renovation addition.
Remember that the construction crew will be living in your house for some time, so getting along with them is essential. Although it's important to shop around, you shouldn't skimp to the point where your builders don't show up on time or don't believe in your vision for the addition.
How High Does the Ceiling Need to be in a House Extension?
The Building Regulations no longer stipulate a minimum ceiling height for home additions, as was previously the case with bathrooms and similar facilities. The ceiling of your expansion cannot be higher than your original roof, but other than that; there is no hard and fast rule. The sky is the limit, literally.
Keeping this in mind, one must not lose sight of reality. You don't want your new, pricey room to give everyone who enters it a lifetime backache because the ceiling is too low. Consider an eight-foot ceiling as a starting point for your design, as this is the standard ceiling height in the business.
How Should You Evaluate Possible Home Expansion Contractors Based on Your Outlined Parameters?
If you do not possess an exceptional level of self-assurance, it is highly recommended that you hire a houseace contractor to construct the addition to your home. It is necessary to look for a dependable contractor.
Still, one of the best places to begin is by searching the internet for local builders in your area who have experience with constructing expansions. Additionally, helpful resources include community discussion groups and word of mouth.
After you've found someone who seems capable of doing the work, you should make it a point to inquire about references and get examples of their previous work. You shouldn't feel pressured into hiring the contractor you talk to about an estimate for the job; instead, take as much time as you need to find the right professional.