Disasters are always right around the corner. Because despite all the good it's brought to humanity, nature has a way of keeping every living being on its toes.
If there's an earthquake in one area, another place might be suffering through a hurricane. Moreover, nowadays, unpredictability is nature's second nature.
Even with high-end technology and top experts monitoring the world, it's often impossible to accurately pinpoint how severe these natural calamities are.
To apply more salt to the wound, the damage they cause can easily snowball into other issues. Considering it's rare for there to be no victims afterward, there's no doubt that people are put in harm's way.
Therefore, to reduce the risk of getting exposed to the hazards of a natural disaster, it's best to ensure your home is completely disaster-proof. To help you, read on to learn how to build a disaster-proof home.
1. Be Familiar with Your Location
Every time there's a natural calamity occurring in your area, emergency announcements will always remind everyone to stay indoors, especially if some fail to reach an evacuation shelter on time. With this in mind, it's better to equip your home to withstand anything.
The best way to kick off your planning is by knowing what exactly happens in your area. Since geography plays a significant role in creating natural disasters, being familiar with it should be your top priority unless you're more worried about artificial disasters. In which case, this complete guide should get you equipped to handle them, specifically fires.
However, for those much more concerned with natural calamities, read up on everything you need to know about your area's environment. After all, not everywhere in the world experiences snow.
Hence, no blizzards would come knocking down on their doors. Even earthquakes don't occur in random places because, as long you're located somewhere far away from any fault lines, you'll be safe.
Although, hurricanes and typhoons tend to be much trickier. Because with so many elements at play, the weather can easily change at the drop of a hat. Whether it's the direction or the intensity, there's no telling how much damage this disaster will cause.
However, knowing the environmental climate could help you identify its frequency. Since storms require abundant moisture, cold and warm air, and extreme air pressure differences, tropical places are often victims of storms.
---
Read Also:
---
2. Use Specific Construction Materials
Now you know what you're dealing with, your preparation can narrow down to these events. However, you might find yourself worrying that you're not looking at 'the bigger picture because, as mentioned earlier: disasters have a knack for unpredictability.
However, there's a line between preparedness and exaggeration. While it's good to prepare for anything, it's still better, more practical, and efficient to focus on the natural disasters that usually happen in your area.
For areas susceptible to flooding, you need to hone onto how to keep water out of your home. So, other than investing in floodwall installations around your property, it might be better to utilize a floating home design to 'go with the flow' instead of clashing with it.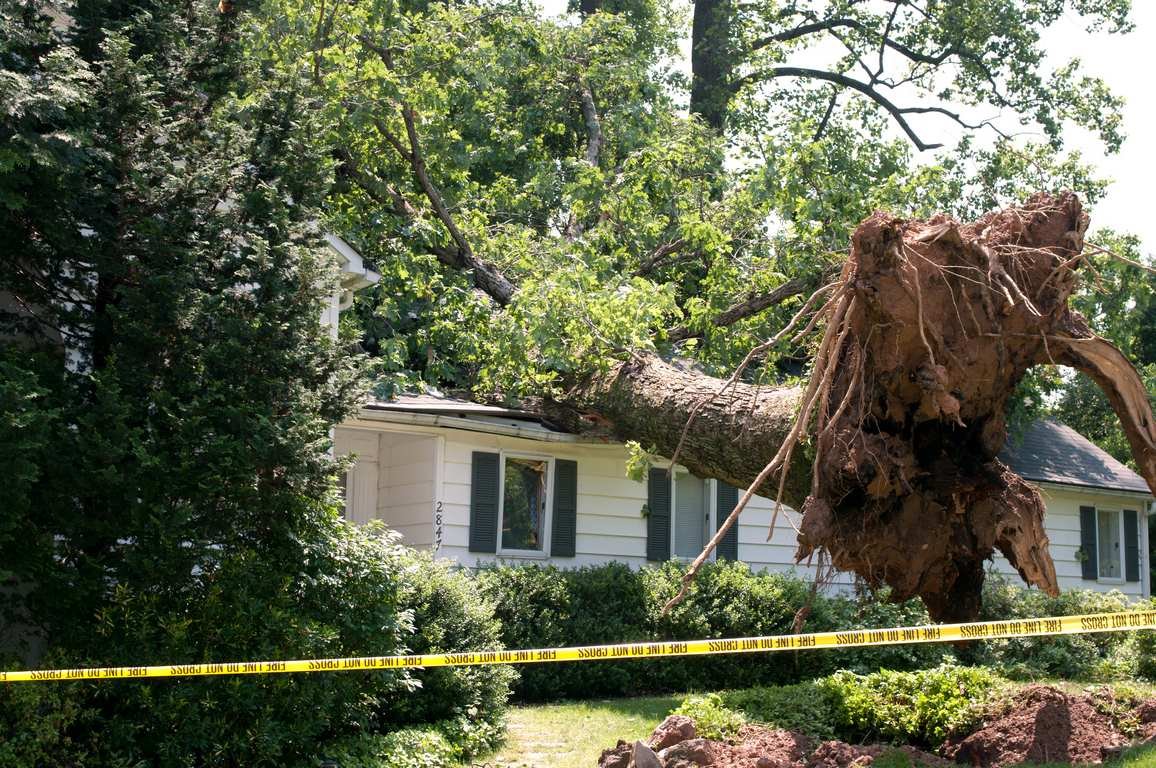 But to keep your home waterproof, use materials such as waterproof membranes, cement, ceramic tiles, or even marine-grade plywood.
To reinforce your home against destructive hurricanes, having impact-resistant windows and doors installed would help keep the cold out and other undesirable elements.
Barricade them with PVC shutter systems to double the security. And to keep hurricanes from bringing your house down, use industrial-grade framing materials like steel with wind-resistant roofing and pressure-treated timber to prevent rot from setting in.
As for earthquakes, what you need to enhance are strength and malleability. Combining steel and bamboo to act as your frame can help with that sentiment. But to ensure the building remains structurally sound, use geometry to your advantage by designing your home in either a square or rectangular layout.
3. Invest in Smart Technology
While focusing on your house's structure is a wise decision, there's no harm in kicking it up a notch by throwing smart technology into the mix.
Because as mentioned earlier, some people might have the opportunity to flee to an evacuation shelter while others don't. Even though you've prepared yourself an emergency go-bag, leaving your house on its own could make anyone reluctant to flee.
So, to alleviate some of your worries, install automated door locks and window shades on top of your shutter systems. By connecting to the system, you don't have to be physically there to make sure your home stays in one piece. Hopefully, this could give your house a fighting chance against the disaster.
Takeaway
As long as you live on this planet, disasters are always right around the corner. It's impossible to put a stop to them. Therefore, all that's left for you to do is adapt to them instead.
Although there's no way to predict their severity, fortifying one's home could improve you and your house's chances of soldiering through it.