Construction sites have to be one of the most accident-prone in the world. But it does not have to be that way.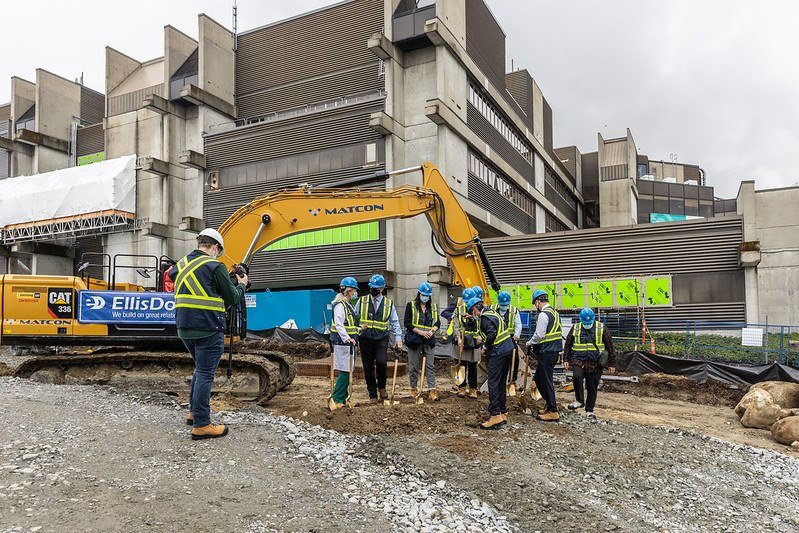 While many measures are there that can be taken to reduce accidents at construction sites and increase safety for workers, technology can be a part of it as well. If you want to know more, read on.
The Rise of BIM Technology
The technology that has been introduced and is gaining prominence in the construction industry is BIM. It stands for Building Information Modelling.
It means 3D modeling of buildings. With this technology, each construction project gets built twice, one in 3D and one in reality. But just creating 3D models of building projects is not what BIM does. It does a lot more.
BIM is a game-changer for the construction industry and continues to grow in leaps and bounds, as more construction companies adopt it. It makes making decisions easier and projects too can get completed on time. But how it makes construction job sites safer is a matter of discussion.
Viewing in 3D
The first way that bim companies in uae use technology to create safer workplaces is by viewing the whole project in 3D. Every aspect from each and every angle of the construction project is studied to find out if anything can go wrong.
This is before the first stone gets cast and the project gets started. Steps are taken to ensure that workers on the site are always safe.
---
Read Also:
---
Identify Potential Hazards
The second way BIM technology helps construction companies to create safer sites is by identifying potential hazards. Before building a certain part of a building is commenced, the technology identifies any potential hazards.
For example, on a particular date, two cranes have to be operated at the same time. With the software, the two cranes can be studied for potential physical clashes with each other.
The project manager can detect that such a clash can happen through the use of technology and can take immediate steps to prevent it. The site's layout can be changed so that the clash can be avoided. This is amazing, to say the least, and can protect workers' safety.
Detect Traffic Patterns
When a construction project is afoot on a road that gets a lot of traffic, it may lead to accidents. Such accidents can be prevented by using BIM technology to study traffic patterns and detect congestion leading to accidents.
The project manager along with the building designer can use it to plan for road networks and related construction works accordingly. This keeps the risk of accidents low.
Use Simulations to Train Workers
BIM software also offers BIM companies an excellent means to train workers on safety procedures. Simulations are great and are available for workers to complete their tasks safely and without the risk of accidents. This prevents hazards from taking over a construction site and makes the place inherently safer for everyone.
Inspect with Software
On-site inspections of construction sites are always important but when software too can be used, it can be like a double pair of eyes.
While the software can be utilized to rule out potential hazards and safety risks, an on-site inspection can stop accidents from happening. When both are used together in conjunction with each other, they can lead to safer construction job sites.
Pick Out Problems with Building Design
Construction sites can be fatal if the building design is not structurally appropriate. It can lead to workers getting harmed in several ways, which can lead to construction companies facing lawsuits and insurance claims.
With BIM, it is possible to find out problems with building design as and when they happen. Any structural issues can be identified so the changes can be made immediately. All this prevents problems later on or worse, catastrophes from happening.
Make Safety a Priority with Construction Job Sites
Construction is an industry that will see an upswing in the foreseeable future. That is why making safety a priority is not just a good idea, but will help on many levels.
Companies should work hard to ensure the safety of their workers, project managers and structural designers, and architects. BIM technology can further the goal.
Though BIM can be complex and it can take time for companies to understand and integrate into their daily functioning, it certainly can make them ready to face the challenges of the future. With a good expert BIM company at the fore, construction companies can produce excellent results in their daily function and make sites much safer for workers.
At Signax, get excellent and extensive BIM support for your construction company as it transitions itself into being future-ready. They are the No. 1 BIM company in UAE and they have global construction companies as their clients.