Like entrance doors, doors between rooms have key features and differences. The choice of the correct option depends on the purpose of the room.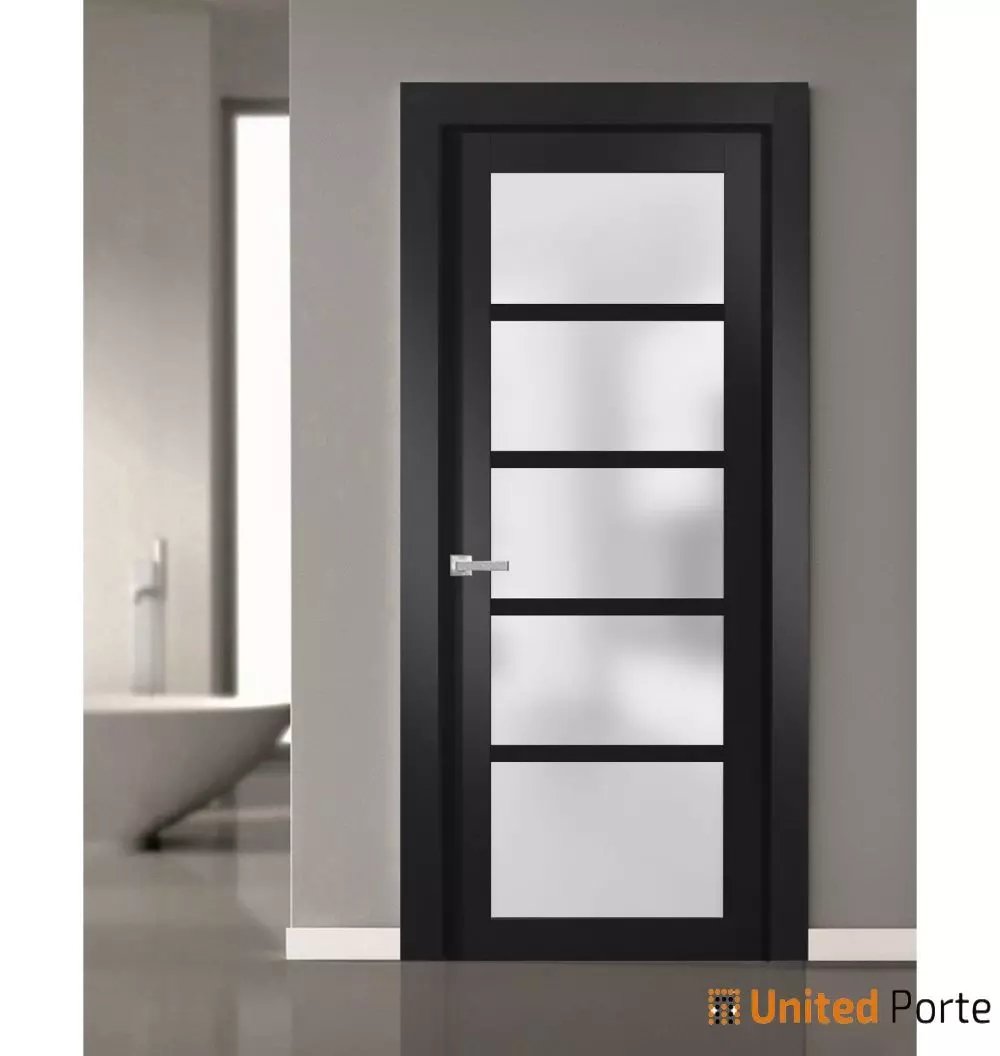 For the bedroom, models made of natural wood or MDF would be ideal, and in the bathroom, you will need to install a door that will not deform because of the high moisture level.
You may need durable materials that will keep noise and cold air out of a room. Before ordering interior prehung doors on https://unitedporte.us/interior-doors/, study what they are made of and which option will be a great addition to the design of your house.
Solid Wood
If you want to add luxury and chic to your home, you should choose options made of natural materials.
Solid wood models will hit your budget more than other products. The difference is that they have a longer lifespan.
Coniferous tree species from which unique products are created include:
fir is ideal for premium doors;
pine is a more affordable option, due to which it is in great demand;
larch has durable wood, which is suitable for creating an original and reliable door.
Such door materials have their own nuances. They may shrink or deform due to increased moisture levels in the house.
Therefore, it is best to install such doors in a recreation room or living room. For the bathroom, there are more suitable materials that don't swell or shrink.
---
Read Also:
---
Solid Core
A great option for those who want to save money. Natural wood is the "filling" of the door, and the outside is covered with other materials.
This can be wood shavings, plywood, and so on. In their look, such models don't differ from the options made of natural wood. They are in no less demand among other types of materials for interior doors and are perfect for complementing design in various styles.
You can decorate the door to your liking. Paint it in your favorite color, or use glass inserts. They will look great if they are decorated with ornaments made of wood.
Such doors will serve long enough if you follow simple maintenance rules. Don't forget to lubricate the hinges in time (when it comes to swing models) and wipe the dust off the surface so that the door doesn't lose its attractiveness.
Hollow Core
If you don't need to block noise from other rooms or the street, choose models with a hollow core. The outer part is made of special cladding materials.
There is no reinforcement inside, so the product is only suitable for dividing the space and creating a greater level of privacy in each room.
Such doors are less solid and reliable than wooden models. But this doesn't mean that their sashes of such a material for the interior doors are not suitable for installation in an apartment.
They are long-lasting and complement home decor beautifully. Choose a suitable door color and the opening method. When the door is installed, your "fortress" will turn into a piece of paradise.
MDF
One of the highest quality and affordable materials is MDF. It consists of wooden fibers that undergo certain processing. It doesn't deform, unlike wooden models. They are unlike the real wood and don't have a similar finish.
Doors made of MDF don't need special operating conditions or specific care. Naturally, it's not recommended to keep a high level of moisture in rooms with such doors.
But if you change the fittings on time and keep the surface clean, you will be able to enjoy the design of such models for many years.
The best internal door material will significantly extend the service life of the product. You can choose the color of the door yourself or repaint the surface if you want to change the interior of a certain room.
High-quality doors have a long service life, so you shouldn't choose cheaper options that will fail after a few years of use.