When choosing paint for your home, there are a few things you'll want to keep in mind.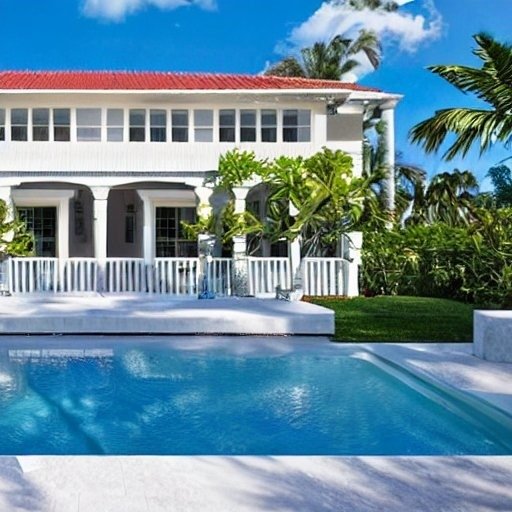 The type of paint you choose will depend on the surface you're painting, the level of traffic in the area, and your personal preference. Here are a few tips to help you choose the right paint for your home.
Decide What Kind of Paint You Need – There are Different Types of Paint for Different Surfaces
When considering painting a room, the type of paint needed is of the utmost importance. The surface you are painting needs to be taken into account for the paint to adhere properly and produce long-lasting results. For interior walls, acrylic latex paint is generally best due to its ability to retain its color and remain durable on frequent washing.
Exterior surfaces require exterior latex paint to increase protection from moisture and weather elements. In terms of furniture, a water or oil-based enamel will be the best bet for durability over time.
Evaluate your Desired Finish
The sheen of paint you choose for a room will affect the overall look and feel. Glossy paint is most commonly used to highlight decorative features in a room or add some extra shine.
Semi-gloss paints are better suited for high-traffic areas such as hallways and staircases. Matte finishes tend to be more forgiving when it comes to imperfections in wall surfaces, so they are ideal for bathrooms and bedrooms.
Consider Color and Saturation
Look for paint swatches or have samples mixed. The final decision will be choosing the right color and saturation of paint. Paint swatches make it easier to compare colors in different lighting conditions, but some stores may not have a full range of shades to choose from.

In that case, you can ask store employees to mix small batches of various colors so you can see them in your home before settling on one. This is especially helpful if you are painting a large area with multiple walls. Selecting the right paint will ultimately depend on your personal preferences as well as the type of surface you'll be painting.
Bonus Tip: Remember to read the labels many paints have specific instructions on how best to apply them and the surfaces they are suitable for, so always make sure you are using the right paint for the job.
It is also important to read all of the safety instructions found on paint labels before beginning a project as some paints require additional protection such as ventilation or masks when applying them. Lastly, read up on any warranties that may be included with certain types of paint in case you need to make repairs in the future.
---
Read Also:
---
Consider the Color of Your Home – Choose a Color That Compliments Your Home's Existing Style
Selecting the perfect color for your home can be a daunting task. It's important to choose something that complements the existing style of your home while still making a statement and setting the stage for an attractive living space.
Researching colors ahead of time as well as looking at color catalogs or even different neighborhoods with similar homes can help find the right hue. When you find a color you love, consider how it will look in different lights and at different times of the day.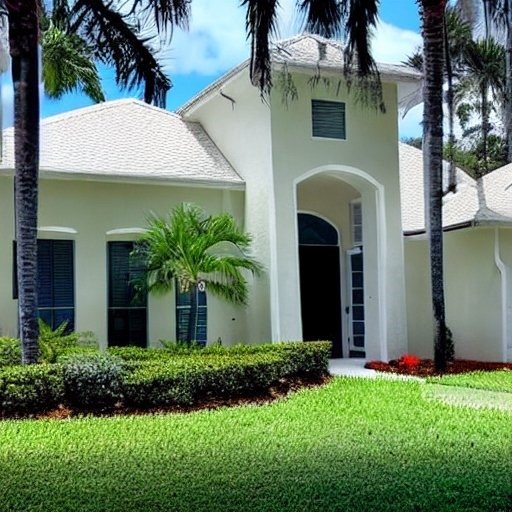 Compare your selection to interior elements like countertops, appliances, or furniture, paint large sections to make sure it's just right, and pay close attention to complimentary trim colors and accents.
Overall, the right paint color will help to bring a room together and create a sense of cohesion in your home. Taking the time to research possible options and experiment with sample swatches or sections will ensure you find the perfect shade for your walls.
Enjoy the Process
Painting can be a tedious exercise, but it is also an enjoyable one that brings life into a space. Embrace the task by taking some time to plan, picking out colors and finishes you love, and transforming each room along the way.
It can also be helpful to enlist some friends or family members to help out with larger projects. Having an extra hands-on deck makes painting faster and more fun plus, it gives you a chance to catch up and bond with your loved ones.
Painting is also an opportunity to practice mindfulness. Take a few moments each day to be present in the moment and appreciate the transformation of your space. This will help make the task more enjoyable while also creating a beautiful home along the way.
Choose a Brand of Paint That You Trust – Read Reviews and Ask Around for Recommendations
When selecting a brand of paint, it is important to assess the best option for your project. The first step in this process should be to read reviews and ask others who have used the product for their experience.
Many popular brands offer reviews on their websites, but it may also be beneficial to extend the research to other websites or forums where customers share their honest opinions. Outside email correspondence or conversations with professionals in the field can further help determine if a particular brand is reputable and if they meet any specific needs. ​
There are many choices when narrowing down options; however, thorough research before making a final decision will ensure that you receive a quality product from a trusted brand that will get the job done right.
Overall, doing the necessary research ahead of time will ensure you select a product that is reliable and will complete the job correctly. Doing this due diligence also ensures that your paint project will have beautiful results and last for years to come.
Get an Estimate of How Much Paint You'll Need Before You Start Shopping
Knowing exactly how much paint to buy before you start shopping is essential! Shopping for the right amount of paint will save both time and money.
To figure out an accurate estimate, measure each area that you'll be painting and add them up to get the total square footage of the wall space. This number should reflect how many gallons or liters of paint you'll need to cover your project.
If varying colors are desired, it's best to purchase them simultaneously to make sure the colors match correctly once spread on the surface this way, you'll avoid wasting valuable time and money. It's also important to note that some stores may offer discounts for bulk orders. It's always a good idea to ask if any special offers are available when making the purchase.
Getting Samples Before Committing Is Key!
The final color you select for a space can be drastically different than what was seen on a small sample card or website image. To truly decide which shade is right for your home, it's best practice to order or purchase samples first.
When selecting sample swatches, pick out a few different shades that you like and lean towards. Spread the samples around the room, observe them during various times of the day, and compare them to other features in the space.
This will give you a better understanding of how they look when illuminated by natural light and against your furniture or décor. If possible, it's also smart to do a test patch on an inconspicuous area of the wall first this way, you can determine if there are any underlying issues with the coverage before committing to painting the whole space.
Ultimately, getting sample swatches first is key for making sure that you get exactly what you want and saving yourself from costly mistakes! Lastly, getting a good estimate before painting begins can help set you in the right direction toward successful home improvement projects!
Once You've Chosen the Right Paint, Follow the Instructions on The Can for The Best Results
Paint application is one of the most important steps when it comes to giving your home a fresh new look. Whether you're painting the living room or all four walls of your bedroom, selecting the right paint color and taking extra care to follow instructions correctly are essential for achieving fantastic results.
Be sure to read and understand all the instructions on the can before starting, as they will provide direction throughout this project, from surface preparation to cleanup. Following these guidelines will ensure that your freshly painted walls look smooth and last longer.
Conclusion
With a little bit of careful planning and research, you can make sure that your paint project turns out exactly the way you want it to. Follow all instructions on the cans carefully when applying the paint as this will help give lasting results.
We recommend consulting professional painters from Palm Garden Painting to assist you with your painting project. With these simple tips in mind, painting your home should be easy and enjoyable!