When summer arrives it is essential to have some sort of air conditioning. If you already have an air conditioning system at home, then you don't have to worry about it. But if you are just thinking about acquiring and installing one, then you have a decision to make ¿ducted or split air conditioning?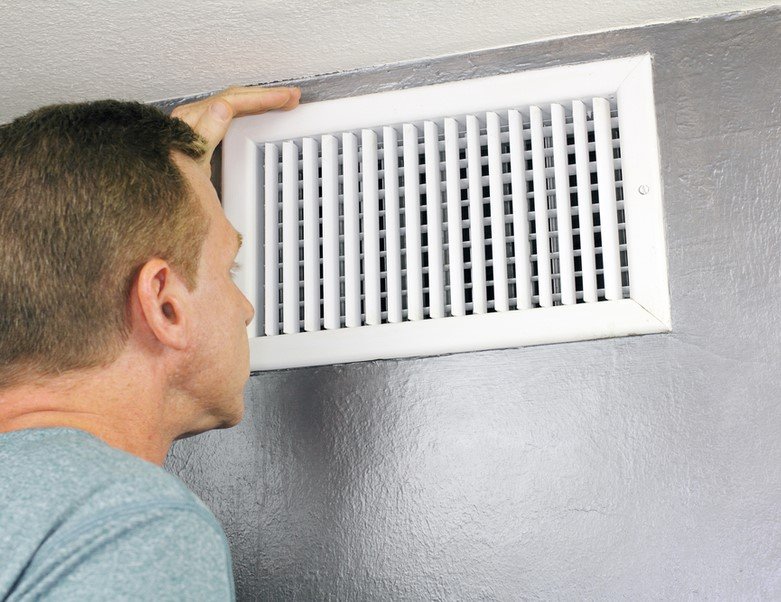 For Ice Blast Air Conditioning and Electrical, when making a choice you have to think about several things like the size of your place, your budget, and of course the decoration of your house. Let us explain it to you.
The main advantage of ducted air conditioning is that the whole house is evenly cooled and you will avoid splits, which are less aesthetically attractive and harder to hide. Still, you will have thick ducts to hide behind a false ceiling or leave it as part of the decoration.
This system only needs an external machine that air flows through tubes to individual splits that are placed in the chosen rooms.
The main advantage of this kind of air conditioning is that you do not have to lower the ceiling to hide it, still, air conditioning is less homogeneous and you will have unsightly visible elements that are harder to hide.
How to Decor a Ducted Air Conditioning System?
Central air conditioning is easier to integrate since you can hide the tubes and interior machine in the false ceiling and leave only the air conditioning vents visibly.
Another alternative is to leave the ducts visibly as part of the decoration. Nowadays it is more common to do what is called industrial decoration as you take the ducts as a decor advantage and leave it just like that, without the false ceiling.
You can either paint them the color of the ceiling so that they go more unnoticed or opt for a contrasting tone if what you want is to enhance it.
---
Read Also:
---
How to Decor the Air Conditioning Vents?
First of all, you can do something about the vents themselves. You have the option to install long strips vents of two grids instead of the typical short rectangular grids which are usually less aesthetic. You can also opt for even more original grids, either vertical or of a single line.
Still, if you feel that vents can distract you and your visits from your beautiful wall decor then you can use the following techniques.
Paint the Vents
If you don't want to cover the vents, something that it is not advisable to get the most out of your air conditioning, you can try to paint them with spray paint. You can look for metal paint such as silver, bronze, gold, or even copper to give your vent, and your house, a more elegant look, and it is not expensive at all!
You just need to make sure to remove the vent cover to paint it to avoid damaging any of your wall decors. Another tip is to lay the vent cover on plastic or some newspaper to avoid dirtying the floor.
Also, you should wait until the vent covers are dry before putting them back on the walls so they don't stick.
Conceal Them with the Decoration
It is a great idea to use bright colors in the decorations around the vent like in furniture and paintings. First, paint the vent cover with the same color as the wall as it will camouflage and then catch the attention of the visitors with your decoration.
Keep in mind that people are so used to air conditioning systems that vents do not cause sight obstruction anymore, it just can be part of the decoration.
Use A Piece of Furniture
You can use architectural millwork to try to conceal the vents with the decoration. For example, you can install a floating shelf making sure not to cover the vent's airflow, you will see how it will look just like another piece of furniture.
Also, if you have a piece of furniture that you think will suit well in the place where the vent is located, then just remove the back of the furniture and push it in front of the vent.
To do this you need to make sure that it has doors that are vented to let the air circulate. If it doesn't then replace them with screened doors. As long as the air pass through the doors, you will not have any problem and the space will look amazing.
Why Not Cover Your Vents?
Keep in mind that your home decor can help you hide the vents and give them a more aesthetic look, however, you should never cover the vents just for decoration purposes.
If you do, you can damage your system because you would be messing with the airflow. Covered or not covered your air conditioning system will keep pushing air to the vents and if they are closed or coerced you can cause a buildup of air pressure. This can automatically damage your AC system.
You can also damage the heat exchanger by generating extreme pressure from air being pushed to the covered vents. This airflow can cause your heat exchanger to crack and also lead to carbon monoxide emissions.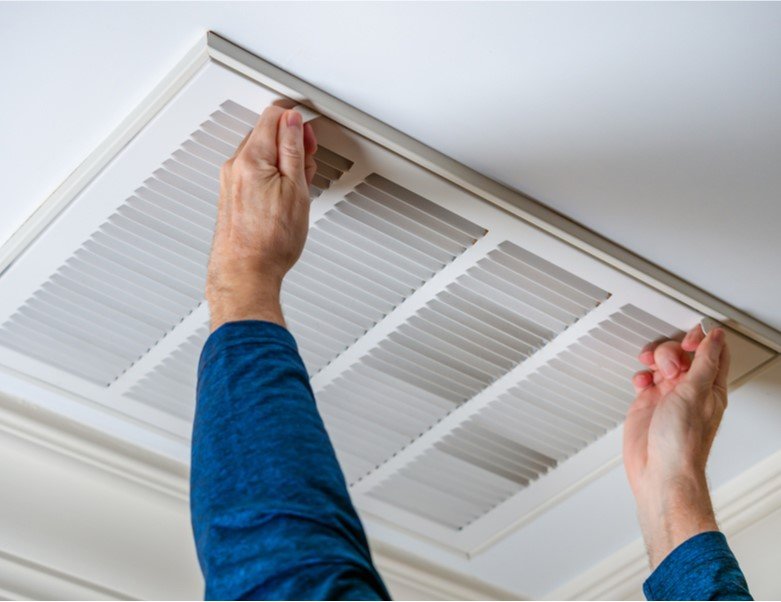 Moreover, think about the less extreme consequences of covering your vents. You will waste a lot of energy as any damage caused to your AC system could allow the air to escape the ducts and as a result, this will increase the monthly energy bill.
We hope these tips will help you make your home charming and of course comfortable with the help of air conditioning.