Doing some last-minute Christmas decorating, but unsure how to stick to your budget?
The best Christmas decorations are those that put you in the festive spirit immediately, whether they're homemade, recycled, or gifted from your loved ones.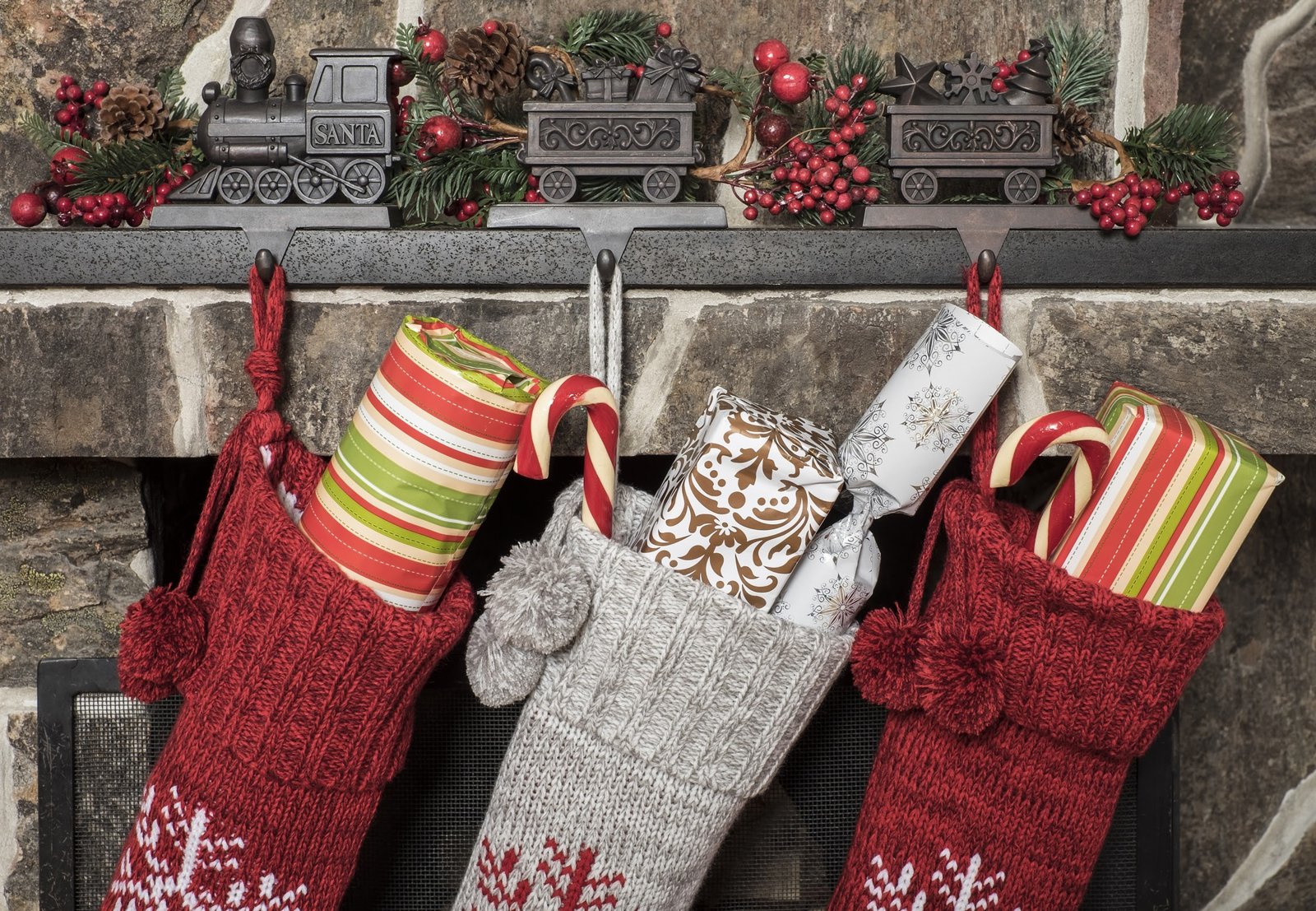 No matter what kind of decorating style you prefer, getting a little creative will soon see your home feeling as cozy and Christmassy as possible.
Embrace your Crafty Side
Getting crafty and creative with your Christmas decorations is one of the most fun and budget-friendly elements of the entire festive season.
One way to get into the festive spirit is through creating your own wreaths, stockings, and even baubles for your decorating your Christmas tree.
Homemade decorations are soft, colorful, and add a personal touch. As well as helping you explore your creative side with a fun new hobby, knitted decorations are the perfect way to help your home feel cozy this Christmas.
Knitted Christmas decorations can become a beautiful tradition that you can display every year, especially when you've spent time crafting something you really love.
Whether you're a seasoned knitter or new to the needles, The Foundry Works has a wide range of hand-dyed, high-quality yarn to help you craft your perfect Christmas.
---
Read Also:
---
Reuse and Recycle
One of the most cost-effective ways to cut down on your Christmas spending is to simply re-use last year's decorations.
Although it might be tempting to overhaul your tree with brand new baubles each year, carefully storing your decorations during the summer months will make sure they look as good as new underneath your Christmas lights.
Another way to cut down on both your budget and your carbon footprint is to make your decorations out of materials you already have in your home.
Items like empty cardboard boxes, colored paper, and even clothing you don't wear anymore can be used to make festive decorations to hang around your home.
This can be a great activity to help your children get into the festive spirit too, by having fun turning unused items into handmade crafts you can keep forever.
Shop Independently
This year, it's more important than ever to support locals by doing your Christmas shopping in independent stores.
Luckily, shopping independently is a great way to find some hidden gems.
Whether you're looking for handmade baubles for your Christmas tree, unique ornaments to make your home feel more festive, or even a stocking for that special someone, local independents are the perfect place to find gifts that are truly one of a kind.
As well as this, searching through local stores is often more cost-effective than shopping in bigger department stores.
Bring the Outside World In
If you're a plant lover, now's the time to let your green-fingered skills shine. Your plants and succulents can easily be made festive with the help of tealights, candles, and warm-colored fairy lights, adding a Christmas twist to your usual interior design choices.
You could also consider using the outside world to create beautiful decorations, too.
Clementine's, pine, and holly are all great ways to introduce a natural feel to your decorations, and can be found easily on your daily walks at this time of year, all for free! As well as looking entirely unique, the natural decor will also set the scene by filling your home with festive scents, making your home feel even more cozy and Christmassy.
Keep Your Christmas Cards on Show
Finally, a simple and entirely free way to decorate your home is by displaying your Christmas cards all over your household.
Rather than reading and storing your cards straight away, leaving them on show on your window sills, mantelpiece, or even stringing them somewhere in plain sight can help put you in the festive spirit – all without costing you a penny.
Placing your Christmas cards somewhere you can easily see them will also remind you of the friends, family, and loved ones who sent them, giving you a chance to remember what Christmas is all about, too.