When the question is, "How do your landscape in an arid climate?" It can be a challenging endeavor. With its dry soil, intense sun exposure, and potential for periodic droughts, it is easy to feel overwhelmed by the thought of designing a landscape that looks great and is sustainable.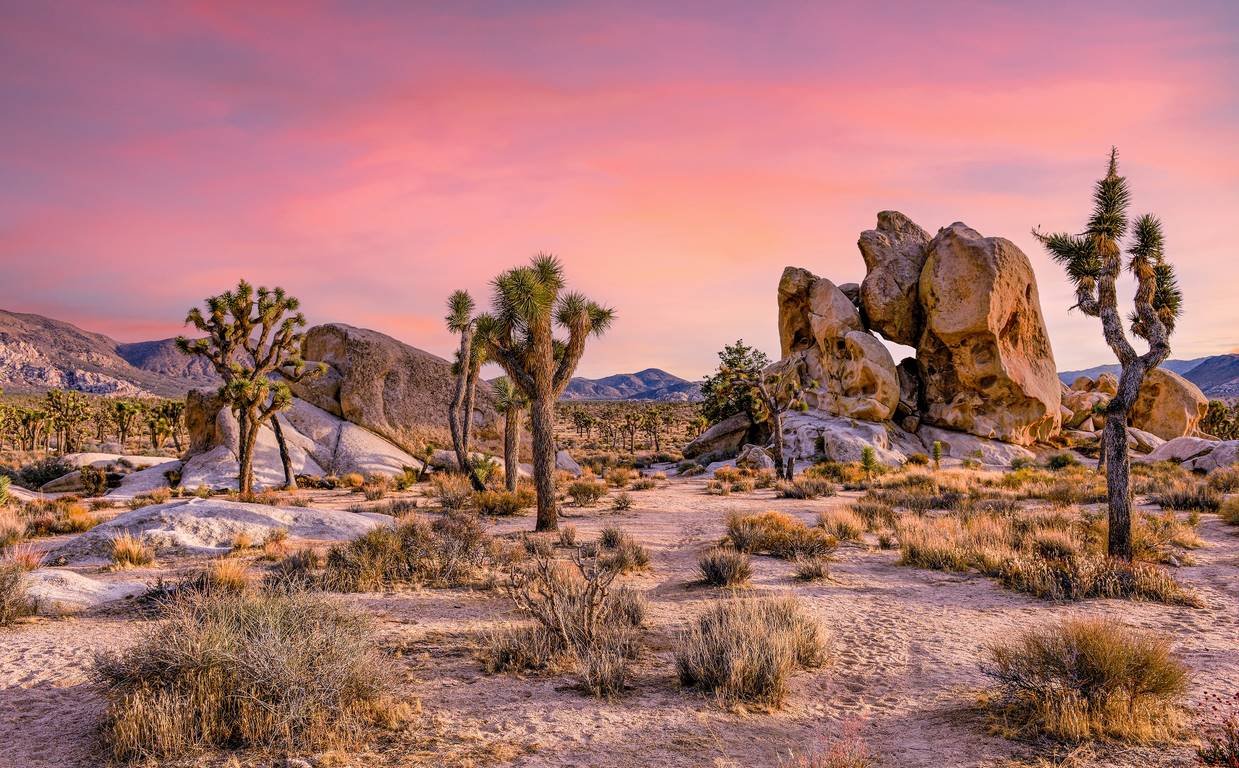 However, with careful planning, you can create a beautiful and well-maintained garden, no matter how little precipitation your area receives annually.
A good starting point for landscape design in arid climates is to select plants that will thrive in the environment. Since these areas often experience long periods without water, it is important to choose plants that either has an efficient water-conservation system, such as deep roots, or can withstand drought.
To ensure success, it is key to choose native plants that are adapted to the climate and soil type. Some popular drought-tolerant species include agave, yucca, sagebrush, cacti, and echinacea.
Arid climates are often found in hot, desert regions and are characterized by low levels of precipitation and an evaporation rate higher than the precipitation. In addition to drought-tolerant plants, incorporating rock features into the landscape design is also a great way to add texture and color while reducing water use.
Popular choices for this include boulders, pebbles, gravel, and even recycled glass or wood chips. These materials can be used as ground cover or shaped into more creative forms, such as sculptures or pathways. Gravel and bark mulch are also good options for landscape beds that need some added texture but require little maintenance.
Finally, adding hardscaping elements, such as patios or decks, is a great way to add contrast in arid climates without having to worry about additional irrigation requirements. These structures can provide an ideal spot for soaking up the sun during the day and entertaining at night. With thoughtful planning and plant selection, landscaping in an arid climate can be just as beautiful as those in other regions.
Drip Irrigation for Arid Climate
Drip irrigation is a method of delivering water to crops, gardens, and other vegetation. It is an efficient way of providing moisture to plants in specific areas, allowing the user to control the amount each plant receives.
This type of irrigation is especially beneficial for arid climates due to its low water requirement and ability to conserve water through precise application methods. In regions with limited rainfall or little access to groundwater, drip irrigation can help ensure that crops are adequately watered despite the arid climate.
---
Read Also:
---
Drip irrigation for arid climates uses emitters that slowly release water exactly where it is needed at the root zone of plants. This minimizes wastage by eliminating evaporation and prevents overwatering, which can lead to soil erosion and the leaching of nutrients.
Drip irrigation for arid climates has the advantage of providing water even when there is limited access to power or fuel. Using a low-pressure system and gravity, farmers can create an efficient irrigation system without any energy source; this makes it ideal for remote areas with little access to electricity or other resources.
Furthermore, it can be used to apply fertilizers and other nutrients to the soil in a more efficient manner, which leads to an increase in crop yields and improved overall quality of the crops produced. Additionally, drip irrigation can help minimize weed growth because less moisture is available at the surface level for weeds to thrive.
As a result, less time and money need to be spent on weeding activities. Finally, because this type of irrigation uses far less water than traditional methods, it can save a lot of money over time while helping conserve our precious natural resources.
Different Styles of Landscape In Arid Climates
Landscape design in arid climates can take on a variety of styles, each with its own unique features. Two of the most popular styles are desertscapes and xeriscape gardens. Desertscapes feature plants such as cacti and succulents that are able to survive in low precipitation and drought conditions.
Xeriscape gardens, on the other hand, utilize efficient irrigation techniques like drip systems to create a low-maintenance environment with native and adapted plants. These landscape designs require less frequent watering and can withstand harsh temperatures without special treatment. They also provide a habitat for wildlife by incorporating rock structures and host plants for food sources.
Mediterranean gardens are another style that can thrive in arid climates. These gardens incorporate plants like olives, grapes, myrtle, lavender, and other Mediterranean-style vegetation that require little water and can withstand hot climates. Terraces, stonework details, urns, and other decorative elements are often incorporated into Mediterranean gardens to create a serene and beautiful atmosphere.
Cacti and succulents are great options for any style of landscape design in arid climates. They come in a variety of shapes, sizes, and colors, making them an excellent choice for adding color to a landscape. Cacti can also provide rich texture and sculptural forms to the landscape while withstanding extreme temperatures.
Solar orientation is an important consideration for any structure built in an arid climate. It should take advantage of the available sunlight to maximize seasonal heating potential while reducing cooling needs. Natural ventilation can also be used to bring in the fresh air and expel hot air through strategically placed windows or vents.
Landscape shading can help block direct sunlight during summer months while allowing winter sun penetration when needed. Night purging is another technique that uses cooler nighttime air to cool an interior space by opening doors and windows at night and closing them during the day.
Finally, thermal mass can be used to absorb and store energy during the day, which is then released at night, helping to regulate temperatures both inside and outside a structure.
Make the Best Out of the Environment By Mesa Landscaping
Mesa Landscaping is the art of designing and creating outdoor spaces that are both visually appealing and functional. This involves using natural materials, such as stones, plants, trees, and shrubs, to create a beautiful outdoor area that serves practical purposes.
Whether it's for your home or business, Mesa Landscaping can help enhance the look of your property and provide a relaxing place to enjoy the beauty of nature. The key to successful Mesa Landscaping is finding the right balance between form and function so that the design meets both aesthetic and practical needs. By considering factors such as size, shape, texture, and color, you can create a unique landscape design that will be enjoyed for years to come.
With the right design, Mesa Landscaping can create an outdoor space that is both beautiful and functional. It provides a great place for people to gather, relax, and enjoy the beauty of nature, while also serving practical purposes such as providing shade or privacy. In addition, landscaping can be used to increase energy efficiency by using water-wise plants and materials that require less maintenance.
It's important to select native species, as they are already adapted to the climate in Mesa and can handle extreme temperatures better than non-native varieties. Certain types of grasses may not thrive under intense sunlight, while other plants may be prone to sunburn and require extra shading.
For hardscaping, rock gardens are a popular choice as they require little maintenance and blend well with the desert landscape. Rocks come in various shapes, sizes, colors, and textures, making them a versatile element for landscaping projects.
They can be used to create pathways, patios, retaining walls, or even water features. Adding boulders or large rocks can also add interest and texture to any rock garden design. By keeping these tips for landscaping in mind, you can create a beautiful outdoor space that will be enjoyed for years to come.