Above-ground pools are easy to install and more affordable than in-ground ones. They also are mobile and come in multiple colors and shapes.
Before filling your newly installed pool with water, you need to have a ladder so that your family members and friends can safely access the pool.
All About Pools offers you insight into how to fit a ladder into your pool without any hassle.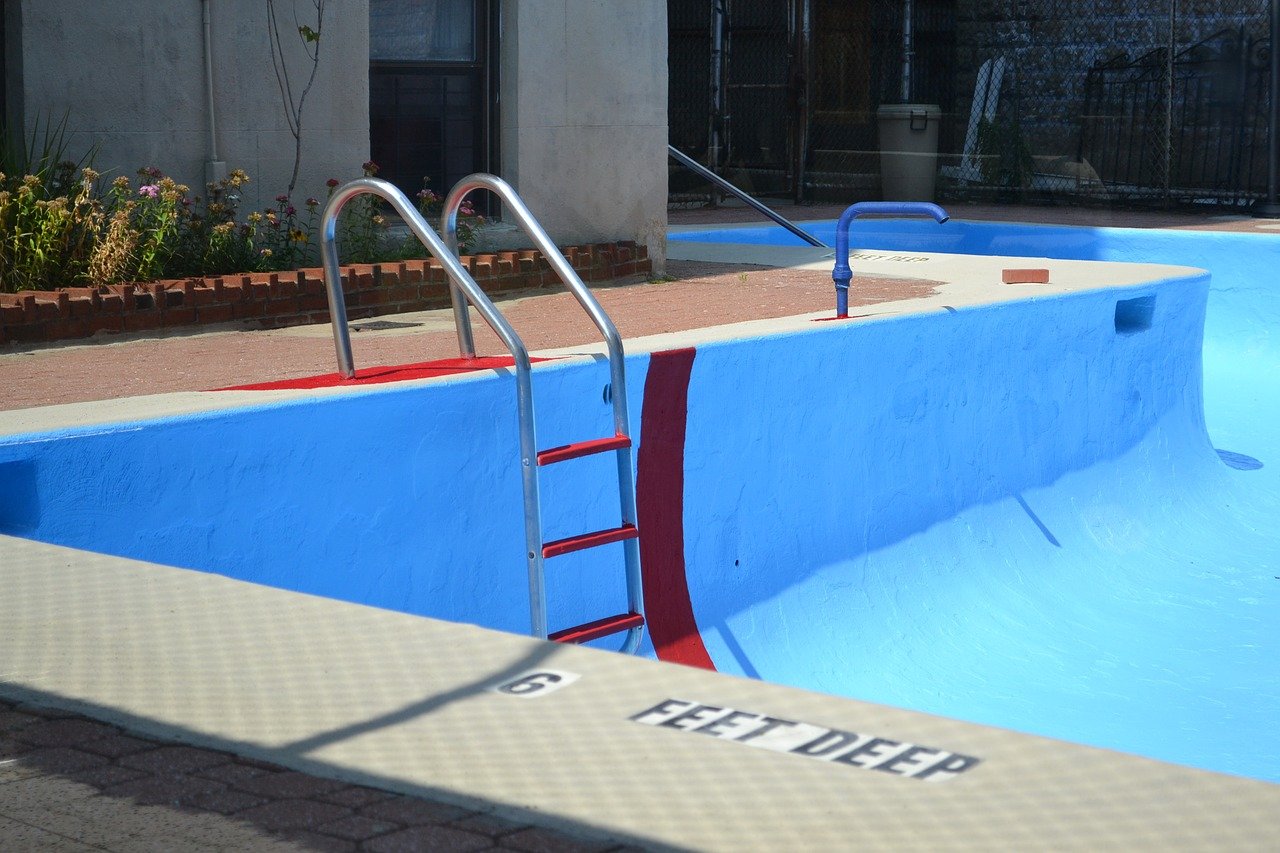 Do I Need A Ladder?
This is a question frequently asked by people who have just bought above-ground pools. Entering the pool without a ladder is possible.
Still, it is safer to have a ladder to ensure you, your kids, and older family members access the newly installed pool and get to enjoy swimming without worry.
What Are the Main Considerations When Choosing a Pool Ladder?
For safety and reliability, you should take note of pool ladder material, sturdiness, size, weight, and ability to connect permanently to a deck.
The pool ladder should also be easy to clean and give you easy access to the pool bottom when you want to perform a cleaning session.
---
Read Also:

9 Key Things to Consider Before Installing a Pool in Your Backyard
---
Common Pool Ladder Types
The most common types are the following:
Frame Flip-Up Pool Ladder
It comes with several extension boots made of four hard sleeves sliding at the end of the ladder's legs. The ladder's frame is usually made from PVC material, and it can extend to reach the desired height.
It's necessary to adjust some weight on the flip-up pool ladder to increase its stability. Most of these ladder types have hooks to allow you to place sandbags and ensure their stability when people use them to enter the swimming pool.
Stainless Steel Pool Ladder
These metal frame pool ladders are better suited to above-ground pools sitting on a deck. They are sturdy, stable, and easy to clean once installed. They have steps with deeper threads, higher flexibility and
Easy Pool Step Ladder
It's one of the most slip-resistant ladders for above-ground pools. These ladders come in a 48 to 54-inch height, and their anchoring process makes them ideal for young children and older people who want to pass to the pool safely.
The Process of Fitting a Ladder to Your Pool
Fixing the Support
To safely position the ladder, you need to drill two holes in the ground. These should be as close as possible to the pool walls.
It is also necessary to drill as deep as you can in the ground for safety and also to find the perfect balance. You should then secure the posts to the drilled holes.
Fixing the Ladder to the Pool Walls
After setting up the support of the pool ladder, you will then need to fasten it to the pool walls. You need to drill some pilot holes inside the pool and use strong bolts to secure the post to the walls.
The bolts shouldn't be tightened up to the maximum since they could cause structural issues to the pool walls.
All novice installers should read the above-ground pool manual first. That gives them an idea about the number of bolts to use and the optimal spots to drill on the walls.
Remember that if you damage the walls, there is no chance you can restore them to their initial condition.
Effectively Seal All the Drilled Holes
Finally, before completing your ladder installation task, you will need to ensure that there are no water leaks.
Leaving even a tiny space could have a devastating effect on your pool over time. To counter this, a good-quality silicone sealer is your best option.
By placing silicone on both parts (exterior and interior) of the bolts, you ensure that your pool will never start leaking, and you will enjoy memorable moments with your family without any concerns about safety and access to the pool.
Adjusting an external ladder to your above-ground pool is not a luxury. You need to do that for safety reasons, even if you are competent enough to enter the pool without using a ladder.
If you choose to accommodate guests in your pool, it would be judicious to have a ladder for them to access your above-ground pool.
Otherwise, you could be held liable for any accident and potential injury related to their effort to enter and exit the pool.